Expert Insurance Reviews' Young Drivers Scholarship
The Expert Insurance Reviews young drivers scholarship is a $1,000 scholarship for one of our website visitors. You can apply to win our scholarship for young drivers by submitting a 1,000-word essay and proof of enrollment below!
Are you looking for free insurance quotes?
Secured with SHA-256 Encryption
UPDATED: Oct 21, 2020
It's all about you. We want to help you make the right coverage choices.
Advertiser Disclosure: We strive to help you make confident insurance decisions. Comparison shopping should be easy. We are not affiliated with any one insurance provider and cannot guarantee quotes from any single provider.
Our insurance industry partnerships don't influence our content. Our opinions are our own. To compare quotes from many different insurance companies please enter your ZIP code on this page to use the free quote tool. The more quotes you compare, the more chances to save.
Editorial Guidelines: We are a free online resource for anyone interested in learning more about insurance. Our goal is to be an objective, third-party resource for everything insurance related. We update our site regularly, and all content is reviewed by insurance experts.
Our Scholarship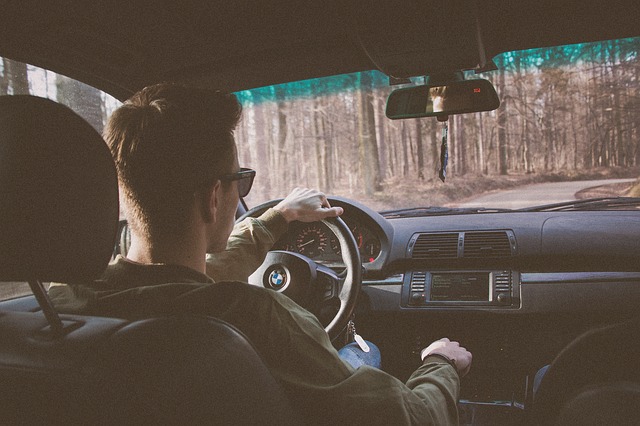 Expert Insurance Reviews offers our visitors a chance to take a closer look at their insurance options. We know that life changes like getting your license or buying a new house can be an exciting and stressful time in your life. We hope to make important insurance decisions easier and educate our visitors on the importance of taking the time to review their options.
To celebrate the exciting time of getting a drivers license and to bring awareness to driving safety, we have created an annual scholarship for young drivers. We are excited to hear from students regarding the importance of safety when you first get your license and how driving education can be improved.  
Your one-stop online insurance guide. Get free quotes now!
Secured with SHA-256 Encryption
Scholarship Amount
$1,000
Eligibility
All applicants must be enrolled, or due to be enrolled, as a full-time student at an accredited US college or university for the semester that they are applying to receive the scholarship.

Applicants are not required to have a minimum GPA.

Applicants are not required to have a specific major.

Applicants must have their driver's license or be learning to drive.

Domestic, international, and undocumented students may apply.

Students attending online universities are welcome to apply.
Required Application Details
Please write a 1,000-word essay answering the following questions:

When you first began driving, what were your top concerns regarding safety?

How do you think that young and new drivers can be better educated about driving safety?

How do you think that insurance providers can better assist young drivers?

Please submit proof of enrollment or an acceptance letter in an accredited learning institution. We will accept a recent transcript, acceptance letter, or tuition bill. Please note: if you are in the process of applying for colleges and universities, please indicate your current school and submit a document with the schools you have currently applied to. If you are selected for the scholarship, we will ask you to provide proof of enrollment for your college or university at that time.
Please submit Expert Insurance Reviews Young Drivers Scholarship form linked below.
Your one-stop online insurance guide. Get free quotes now!
Secured with SHA-256 Encryption
How to Apply
Please follow the form link to submit the below information to apply:
Expert Insurance Reviews Young Drivers Scholarship
Full Name

Email Address

College or University Name

College or University Mailing Address

Proof of Enrollment – Transcripts, tuition receipt, or acceptance letter will be accepted. Please submit as .jpeg, .pdf, or .doc

Essay answering the above questions.  Please submit as .pdf or .doc

Confirmation and acceptance of terms and conditions
Application Deadline
All applications must be submitted by September 25, 2019.
Winner Announcement
A winner will be selected and notified via email by October 1, 2019.
Your one-stop online insurance guide. Get free quotes now!
Secured with SHA-256 Encryption
Additional Scholarship Details
The winning candidate will be selected by a panel of judges from Expert Insurance Reviews.

The scholarship is available on a yearly basis and is non-renewable.

Questions about The Expert Insurance Reviews Young Drivers Scholarship can be directed to [email protected]

The scholarship funds provided by Expert Insurance Reviews will be sent via check to the college or university. Funds are to be applied to qualified college expenses (including tuition, fees, books, and on-campus room and board) for the current academic year.
Privacy Policy
By submitting an application, we are granted permission to send applicants information regarding their application only, via their submitted email address. No applicants will be contacted regarding anything other than their application and we will remove any information pertaining to applicants at their request.
The winner will be asked if they will grant Expert Insurance Reviews permission to post their name, school, photo (if submitted), and their essay on www.expertinsurancereviews.com or in other communications to promote the scholarship. All information (proof of enrollment, essays, and email) relating to applicants is destroyed as soon as a winner is announced, no information pertaining to applicants is kept on file.
Applicants emails will not be used for any marketing purposes. Expert Insurance Reviews and its representatives will not knowingly sell, share, rent or otherwise transfer your information other than in accordance with the terms set forth in this Privacy Policy.
Applicants are not required to pay any fee for this scholarship and applicants are not required to provide any sensitive information.
Terms & Conditions
All submitted photos and essays must be original work of the applicant. Only one submission may be entered per student, per year. Duplicate entries will be disqualified. All scholarships are non-renewable. By submitting an application to Expert Insurance Reviews Young Drivers Scholarship, you certify that all the information you have provided is original, accurate, and complete.