Vern Fonk Insurance Review & Complaints: Home, Auto & Commercial Insurance
Vern Fonk Insurance offers home, auto, and commercial insurance policies in Washington and Oregon. Its quotes cater to high-risk drivers with SR-22 insurance looking to save money. Learn how the company earns its A+ rating with the Better Business Bureau in our review.
Are you looking for free insurance quotes?
Secured with SHA-256 Encryption
UPDATED: May 17, 2021
It's all about you. We want to help you make the right coverage choices.
Advertiser Disclosure: We strive to help you make confident insurance decisions. Comparison shopping should be easy. We are not affiliated with any one insurance provider and cannot guarantee quotes from any single provider.
Our insurance industry partnerships don't influence our content. Our opinions are our own. To compare quotes from many different insurance companies please enter your ZIP code on this page to use the free quote tool. The more quotes you compare, the more chances to save.
Editorial Guidelines: We are a free online resource for anyone interested in learning more about insurance. Our goal is to be an objective, third-party resource for everything insurance related. We update our site regularly, and all content is reviewed by insurance experts.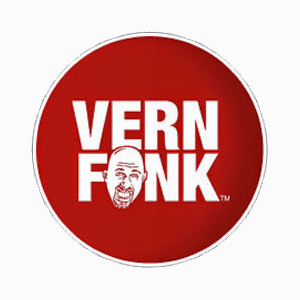 Are you looking for free insurance quotes?
Your one-stop online insurance guide. Get free quotes now!
Secured with SHA-256 Encryption
Flashy, funny, and taking a lighthearted approach to insurance, Vern Fonk offers SR-22 and other high-risk car insurance to drivers in Washington and Oregon, where they have 25 different locations. They are an independent agency brokering insurance through a number of different companies to provide a variety of other coverage in addition to auto insurance.
What is Vern Fonk?
Vern Fonk Insurance was founded in 1952 in Everett, Washington by the company's namesake, Vern Fonk. The company's goal is to provide insurance choices for both drivers with clean records as well as those who have troubled records including multiple tickets, accidents, and SR-22 insurance.
The company operates as an independent agency representing more than 20 different companies in both Oregon and Washington. Most of the auto insurance companies are smaller insurers specializing in high-risk drivers, made up of licensed agents that are dedicated to helping those who may struggle to get auto insurance coverage from a typical auto insurance agency. The company also provides access to homeowners, motorcycle, and commercial insurance.
The company's headquarters remains in Everett, WA, but they now have offices all over the two states that they serve. They provide online quoting to match each driver up with the insurance company that will provide them quality service that best fits their needs at the lowest rates, although as an agent they are not a direct sales insurer.
The company is best known for off-the-wall television advertising that uses humor and satire to get attention.
Are you looking for free insurance quotes?
Your one-stop online insurance guide. Get free quotes now!
Secured with SHA-256 Encryption
Are you looking for free insurance quotes?
Your one-stop online insurance guide. Get free quotes now!
Secured with SHA-256 Encryption
What types of insurance products are offered?
The agency offers a range of different insurance products through several different companies.
Auto Insurance
Vern Fonk specializes in high-risk auto insurance coverage, therefore they offer a lot of liability-only policies that cater to those who want the most affordable auto insurance rates that they can find.
They also write full coverage policies through a variety of different insurance companies; because the companies differ, the policy offerings and details of the available auto insurance coverage will also differ.
The company also specializes in affordable SR-22 insurance policies, which provide auto insurance coverage for high-risk drivers who are required to provide documentation of insurance, usually due to a major violation or having been convicted of previously driving without insurance.
Vern Fonk writes both liability only full coverage motorcycle insurance as well.
Finally, they also offer Broad Form Named Operator insurance that covers drivers of non-owned vehicles.
Home Insurance
The agency offers the following various different types of home insurance. Again, these options are available through a variety of insurance companies.
Standard Homeowners Insurance
Mobile Home/RV
Renters Insurance
Condo/Co-Op Insurance
Landlord Insurance
Vacant Property
Farm and Ranch
Each individual insurance company determines what coverage they will offer, and so policies may differ from company to company.
Commercial Insurance
The company provides quotes for a variety of commercial insurance policies through several insurance companies.
Commercial products include:
Business Insurance
General Liability
Commercial Auto
Contractor's Insurance
Surety Bonds
Umbrella Insurance
Are the company's insurance rates competitive?
Vern Fonk does offer online quoting, however, because they represent many insurance companies, there is no one clear premium that we can use to compare Vern Fonk's rates. That being said, it's very likely that they will be able to offer some of the most competitive rates since they pull from a variety of underlying insurance companies.
Overall, people looking for high-risk insurance will probably see decent rates in that specific market when using this provider to look for auto insurance quotes. Good drivers, however, will best be served with a standard auto insurance carrier.
Is the claims process simple?
The company does not actually write or administer any of the policies they sell, and thus have no part in the handling of claims.
They have a claims page on the website that simply directs the driver to the website of the company that handles their insurance, providing a list of the companies for which Vern Fonk sells policies.
Claims are handled entirely through the individual companies, although VF representatives can point drivers in the right direction and may be able to assist with the initial filing to help out customers. They have do not have a say in how claims are processed or settled.
Are you looking for free insurance quotes?
Your one-stop online insurance guide. Get free quotes now!
Secured with SHA-256 Encryption
Is consumer feedback positive?
Vern Fonk has an A+ rating with the Better Business Bureau for their home office in Everett, WA. There is only one complaint against them in the past three years, the complaint is from 2015, and details are not provided.
These numbers and ratings only reflect the home office, and as they have agencies across two states it's important to note that customer service experiences can vary greatly from agent to agent.
With a mix of satisfied customers and people who have had issues with service, overall the impression is that the company does make an effort towards a good customer service experience. This is in part evidenced by the fact that they take the time to respond to Yelp reviews, which shows that they are concerned about what people are saying in regards to the company.
What's the company's financial strength rating?
| Rating Company | Grade | Financial Outlook |
| --- | --- | --- |
| AM Best | N/A | N/A |
| Fitch | N/A | N/A |
| S&P | N/A | N/A |
What's the bottom line?
Vern Fonk is not an insurance company, but rather an insurance agency whose main business is in finding insurance for people who may have trouble qualifying for standard coverage. High-risk drivers may find them to be one of their few choices for finding insurance coverage.
As an insurance agent specializing in non-standard insurance coverage, the agency is unlikely to find a competitive rate for a driver with a clean record – the companies they work with simply aren't positioned that way. If you're in need of SR-22 insurance or have been turned down elsewhere, Vern Fonk is well worth a shot; however, do not expect the best rates due to the nature of this type of insurance coverage.
Are you looking for free insurance quotes?
Your one-stop online insurance guide. Get free quotes now!
Secured with SHA-256 Encryption