Best Budget Insurance Company
Finding cheap insurance quotes is easy with our guide. The top three best budget insurance companies are Amica, esurance, and Nationwide for having the best budget home insurance and auto insurance rates and the best insurance discounts.
Are you looking for free insurance quotes?
Secured with SHA-256 Encryption
UPDATED: Jun 1, 2022
It's all about you. We want to help you make the right coverage choices.
Advertiser Disclosure: We strive to help you make confident insurance decisions. Comparison shopping should be easy. We are not affiliated with any one insurance provider and cannot guarantee quotes from any single provider.
Our insurance industry partnerships don't influence our content. Our opinions are our own. To compare quotes from many different insurance companies please enter your ZIP code on this page to use the free quote tool. The more quotes you compare, the more chances to save.
Editorial Guidelines: We are a free online resource for anyone interested in learning more about insurance. Our goal is to be an objective, third-party resource for everything insurance related. We update our site regularly, and all content is reviewed by insurance experts.
Getting good insurance on a budget is always a challenge. There are plenty of cut-rate insurance companies out there, but a low rate does not always mean the best value. The key is to get the best coverage available within your budget.
Avoiding the pitfalls of budget insurance can be difficult, but the good news is that there are plenty of great options out there these, days, and they combine low rates with great service. By shopping around, bundling, and taking advantage of discounts, you can find a policy that fits all of your needs and your budget.
The Basics of Budget Insurance
Budget insurance is a term used interchangeably with cheap insurance, but cheap can have some negative connotations. That is because cut-rate companies advertise to budget shoppers with promises of cheap coverage, but they may not come through for customers when a claim is filed.
When it comes to budget insurance, the keyword is multi-policy discounts. The more policies you have with a company, the more you save. Finding an insurance company that can provide all of your insurance needs while giving you a discount for each one you add, is the first step towards getting the best overall rate.
Remember that buying insurance on a budget can often mean you're offered the most basic, bare-bones level of coverage. A cheap insurance quote might seem great for your wallet, but may become a disaster when it comes time to file a claim. Make sure that you are not just meeting all requirements, but also getting a reasonable amount of coverage options.
Requirements for auto insurance coverage mean the state legal minimum as well as whatever coverage your lender requires. For home insurance, that means meeting your mortgage requirements, which usually means a specific replacement cost amount. Think of the minimum coverage requirements as a starting point for your insurance needs – a baseline from which to build comprehensive coverage. Familiarize yourself with both auto insurance coverage types and coverage limits as required in your area. To keep your insurance premiums down, check with insurance companies for discounts based on your credit score and your driving history. Other types of discounts may apply.
Are you looking for free insurance quotes?
Your one-stop online insurance guide. Get free quotes now!
Secured with SHA-256 Encryption
Our Process
We have looked at insurance coverage options at the major car insurance companies. Since these companies are our top three for budget insurance, the obvious main criterion is the price.
We selected companies that offered the best overall deal for combining your insurance needs in one place. That means that while they may not have the best auto rate compared to another company as a standalone policy, combining it with their home insurance makes it a great deal. It may surprise some readers to see that the top names in cheap auto insurance did not make our list; that is because they cannot offer the best deal overall for those who need multiple lines of coverage.
Additionally, we looked for companies that could sweeten the deal with additional discounts for bundling policies like life insurance, recreational vehicles, and more. Finding affordable rates, within your budget, means you'll want to review our list and do your research.
As always, we looked for value in the companies we recommend – meaning that beyond a great price, they also offer great service. All of our picks have a solid reputation.
While some companies, like USAA, show up in our rate tests near the top, our top picks include only companies that are open to the general public and not those that have specific requirements for membership. Finally, all of the companies on our list offer coverage nationwide.
Our Top Recommendations
These three companies, on average, offered some of the best insurance rates overall, particularly for bundled insurance.
Amica Mutual
Amica does not advertise as a budget company, but when it comes to overall price and value they perform very well. Their auto insurance rates consistently come in 25% below average in our rate tests, and they offer excellent rates on home insurance as well, with a solid auto/home discount. They also add more discounts when you bundle additional coverage such as life or umbrella insurance, making them a one-stop shop.
Furthermore, Amica rated number one in claims handling in the 2017 J.D. Power Claims Satisfaction survey, and they rate really high across the board for customer satisfaction. Due to the fact that they are a direct buy company, Amica can keep rates lower than many agent-driven companies.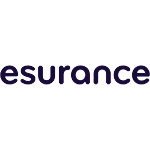 Esurance
Esurance is our pick for those who only need auto and home and want a great overall premium. They do not offer any further bundling discounts, but they do show low rates for both auto and home insurance and have a bundling discount that makes those rates even better.
Being an internet-based company, they do not have as much in the way of overhead as a traditional insurance company – but since they are owned by Allstate, they have a solid financial backing. Their reputation for customer service is solid, making them a great overall value.
Nationwide
Although Nationwide does not usually perform well in our auto-only rate tests, their impressive bundling discount of up to 20% (when you bundle auto, home, and life) is among the biggest we have seen anywhere. Nationwide's great rates on home insurance combined with that big multi-policy discount bring the overall cost down to truly budget-friendly rates. Add a life insurance policy and save even more. There is even a discount for insuring a boat with Nationwide.
Nationwide has a good reputation and really is a one-stop shopping insurance destination, with even pet insurance available. They are the place to go if you want to bundle as many policies as possible in order to bring the total bill down to size.
Choosing a Budget Insurance Company
The first thing to know before you start shopping for insurance that fits your budget is what your coverage needs really are. That means how much replacement cost coverage you need for your home (you can use a building cost calculator for an accurate number) and how much coverage you need for your car(s).
Next, determine what other insurance you need. Life insurance? Boat insurance? What policies do you need to take out? If you need more than just auto and home, you will want to look for a way to get the best deal on everything all at once.
Once you know what you need, make sure all of your quotes provide that level of coverage. It is easy to be fooled by a cheap rate only to discover it is low because the coverage has been slashed along with the price.
Thanks to today's online quoting system, finding coverage in just about any budget is easier than it's ever been before. Most companies allow you to quote auto and home at the same time, saving you time and getting you quick apples-to-apples comparison rates.
While we have listed the best places to get all your coverage in one place for a great rate, bundling is not the cheapest choice for everyone. Depending on your needs, you may do better by having your car and home insurance at different companies, so make sure to quote them separately as well.
Are you looking for free insurance quotes?
Your one-stop online insurance guide. Get free quotes now!
Secured with SHA-256 Encryption
The Bottom Line
Bundling is convenient and it can save you a lot of money when you choose the right company for your needs, but it may not always mean the best deal. When you need good coverage on a budget, it may be best to take the time to really shop around and compare rates on several different fronts. That means as a bundle as well as separately.
Because shopping for more than one type of coverage at the same time means juggling a lot of variables, make sure you know what coverage you want prior to asking for quotes – then make sure all of your quotes provide that level of coverage.

Are you looking for free insurance quotes?
Your one-stop online insurance guide. Get free quotes now!
Secured with SHA-256 Encryption