Best Usage-Based Car Insurance
Finding the best usage-based car insurance company is no easy task. We put this guide together to help you understand the usage-based car insurance definition and where you can find the best usage-based car insurance rates in your area.
Are you looking for free insurance quotes?
Secured with SHA-256 Encryption
UPDATED: Jun 1, 2022
It's all about you. We want to help you make the right coverage choices.
Advertiser Disclosure: We strive to help you make confident insurance decisions. Comparison shopping should be easy. We are not affiliated with any one insurance provider and cannot guarantee quotes from any single provider.
Our insurance industry partnerships don't influence our content. Our opinions are our own. To compare quotes from many different insurance companies please enter your ZIP code on this page to use the free quote tool. The more quotes you compare, the more chances to save.
Editorial Guidelines: We are a free online resource for anyone interested in learning more about insurance. Our goal is to be an objective, third-party resource for everything insurance related. We update our site regularly, and all content is reviewed by insurance experts.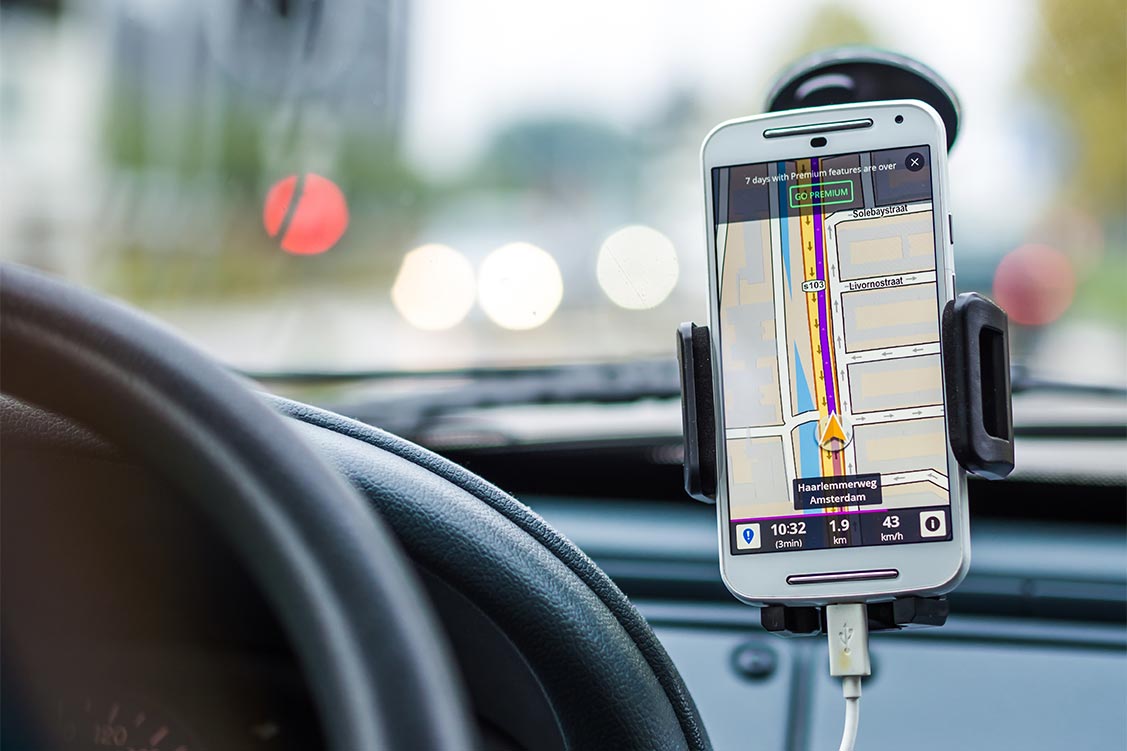 Usage-based car insurance is a growing trend among drivers looking to find new ways to bring down insurance rates. Not all usage-based plans are created equal, however, so finding the one that will save you the most money may take a little research. That is where we come in!
Whether you are a low-mileage driver or want to capitalize on your safe driving habits, usage-based insurance can really make a difference in your rates. With more companies offering it as an option, there is a lot to choose from.
The Basics of Usage-Based Car Insurance
The concept behind usage-based car insurance is a simple one: your car insurance rates should reflect the way you actually drive. That is why it has been referred to as either pay-as-you-drive or pay-how-you-drive based insurance. Technology developed in recent years has given insurance companies the opportunity to do just that. Most companies use small devices, called telematics devices, that are plugged into a port on the vehicle in order to record data related to driving habits. Alternately, some companies use a mobile app and not a plug-in, but this is not available everywhere and does require a smartphone.
What the device records varies based on the company's program, but the common factors recorded include:
Miles driven
Acceleration rate
Hard braking
Time of day driven
Speed
Insurance companies analyze the information that is recorded and then apply a discount to your policy based on what the device discovers about your habits. Many of the systems are connected to a mobile app that allows the driver to follow what is being recorded and learn about their own driving habits. They usually also provide GPS tracking that can allow a stolen car to be recovered more quickly.
While these usage-based systems are created to help drivers benefit from their safe driving habits, drivers with dangerous habits recorded by the device may be at risk of a higher rate in some situations. It is important to read the fine print to understand if there is any risk of a rate increase as a result of the telematics system.
Are you looking for free insurance quotes?
Your one-stop online insurance guide. Get free quotes now!
Secured with SHA-256 Encryption
Are you looking for free insurance quotes?
Your one-stop online insurance guide. Get free quotes now!
Secured with SHA-256 Encryption
Specifics of Usage-Based Car Insurance
While the programs are different depending on where you insure your car, there are a few things that are the same across the board.
The first is that in order to use a device that plugs into your car's port to record information, you will need to be driving a car that has the technology already. That means, as a general rule, that cars manufactured earlier than 1995 will not be able to use the system. Some new programs do not use a plug-in, and work entirely on a mobile app, eliminating the need for a device.
The amount of the available discount also varies, with the average being 30%. That's "up to 30%", which means most drivers will probably qualify for a little less.
The telematics devices are looking for low mileage, less driving in peak hours (this means if you do not drive in rush hour, you will probably save), no signs of frequent, sudden acceleration or sudden hard braking, and good speed habits. Obviously, the less you drive the bigger the discount will be.
As mentioned, there is no real risk to signing up for the program, although some may be concerned about privacy issues, particularly with systems that track your location.
Our Process
Our first priority for usage-based programs was to make sure that they were offered by reputable companies; all of our top picks have a solid history of good claims handling and excellent customer service, because a low rate does not mean much if the company does not take care its customers.
We then evaluated the telemetrics system based on what it records and the amount of the discount offered. We looked for systems that provide the best savings for different types of drivers; our picks reflect the best choices for several categories, including low mileage drivers as well as those that are on the road a lot but want to benefit from their safe driving habits.
Finally, we looked for added benefits to the program that go even beyond savings. These include GPS location services and apps that provide you with useful information in addition to providing information about you to your insurance company.
Our Top Recommendations
The following three companies have top-notch usage-based insurance programs that help save drivers money and provided added perks. Among these three, there is a plan that works for any driving situation.
Metromile
Although Metromile is not yet available in all states (expansion is in progress), they are a top pick for low mileage drivers in the states where they currently operate. Metromile focuses on how many miles you drive on an ongoing basis, which means your rate changes from month to month and is lower when you drive less.
Their app also offers vehicle health check information by reading check engine codes and letting you know what is wrong. It operates as a GPS device as well, which means stolen vehicles are found more quickly. Unlike other companies, Metromile's device is not optional as it's directly tied to their overall rating system, but if you do not drive a lot, this company's rates are among the lowest anywhere.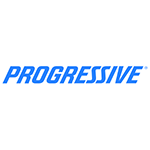 Progressive Snapshot
Progressive's Snapshot records your driving habits across your six-month policy term and then uses that information to calculate your rate on renewal. The company offers the option of using either a mobile app or a plug-in device, providing multiple option. In addition, it records a variety of driving habits including hard braking, speed, miles driven, and time of day driven. It is worth noting that Progressive does have a small risk of rate increases for drivers displaying very dangerous habits.
Due to the fact htat it uses a wide variety of information, Snapshot can save even higher mileage drivers who are on the road safely over time. The app gives trip logs and details of each trip to help you keep tabs and make adjustments to your own habits as you go. Finally, this system is great for those who commute but are home on the weekends, since driving between 12 and 4 a.m. on weekends is considered riskier.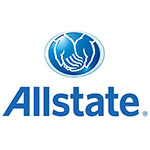 Allstate Drivewise
Allstate's Drivewise program operates solely on a mobile app – there is not a device attached to your car – and promises no increase in rates regardless of what is recorded. Like Progressive, the app records speed, mileage, hard braking, time of day and distance driven, and more. It offers discounts up to 30% in addition to Allstate's already impressive list of available discounts.
Drivewise also ties in with the Allstate Rewards program – you will get 10,000 points just for signing up. Continued safe driving that meets a series of "challenges" earns you more points, and points can be redeemed in multiple ways, including for travel and gift cards.
Are you looking for free insurance quotes?
Your one-stop online insurance guide. Get free quotes now!
Secured with SHA-256 Encryption
Shopping for Usage Based Insurance
With so many companies now offering a usage-based program, your first shopping stop may well be the company you are already insured with. Ask about their program, but be sure to read all of the fine print before you decide.
Unfortunately, there is no way of knowing exactly how much, if any, your discount will actually be due to the fact that information has to be recorded to determine that amount. You may not know how much it will save you for six months, so these programs can be a trial and error situation. Metromile is something of an exception, as they can give you an estimate based on the information you provide, but their rates will vary each month based on your actual miles driven, so estimates are just that.
The best way to choose a usage-based program is to make sure the company's policy and rates suit you even without that extra discount added. If the quote even before adding telemetrics is a great deal, odds are good you'll be looking at an even better deal with your safe driving habits added to the mix down the line.
Make sure to find out whether or not there is any risk of a rate increase based on the information gathered. If you are a good driver that risk is very low, but it's still something you need to know.
The Bottom Line
Usage-based insurance is being touted as the "future of car insurance", and there is no doubt that it can have a positive impact both on your wallet, and on the driving habits of those on the road in general by encouraging safe behavior. It can be a great way to save money, but the company and policy underlying the system have to be good to begin with. If you're in the market for a usage-based discount, start with a great insurance company and think of it as the icing on the cake.
Are you looking for free insurance quotes?
Your one-stop online insurance guide. Get free quotes now!
Secured with SHA-256 Encryption