Best Auto Insurance for Virginia
The three best auto insurance companies in Virginia are Erie Insurance, Geico, and State Farm because of their high ratings with J.D. Powers. Getting the best auto insurance in Virginia at a great price is easy with a little shopping around.
Are you looking for free insurance quotes?
Compare Quotes From Top Companies and Save
Secured with SHA-256 Encryption
UPDATED: Jun 1, 2022
It's all about you. We want to help you make the right coverage choices.
Advertiser Disclosure: We strive to help you make confident insurance decisions. Comparison shopping should be easy. We are not affiliated with any one insurance provider and cannot guarantee quotes from any single provider.
Our insurance industry partnerships don't influence our content. Our opinions are our own. To compare quotes from many different insurance companies please enter your ZIP code on this page to use the free quote tool. The more quotes you compare, the more chances to save.

Virginia drivers enjoy some of the lowest rates in the country when it comes to auto insurance, ranking in the bottom ten and well below the national average. While that is good news, shopping around for the best value is still important to get the best coverage for your money.
With a lot of insurance companies to choose from in the state, any driver in Virginia can find the right mix of coverage and price with a little shopping.
The Basics of Auto Insurance in Virginia
Like every state in the nation, Virginia has insurance laws that stipulate the minimum amount of coverage a driver must carry to be on the road legally. Unusually, however, drivers do have the option to pay a fee that allows them to avoid carrying insurance; this could be considered as an uninsured motor vehicle fee. If you choose to pay this $500 fee, you are responsible for any damages or injuries in an accident where you are found at fault. This fee must be paid when you register your car and every time you renew it.
Most drivers choose to carry insurance, and the legal minimum coverage for a liability policy in Virginia is $25,000 coverage per person and $50,000 per incident for bodily injury, along with $20,000 for property damage. Those who own business vehicles can choose to self-insurance or use a surety bond to meet the requirements.
Virginia drivers have the choice to increase these liability limits as well as adding a variety of additional coverages to protect both their financial interests and the vehicle itself. As a general rule, the legal minimum is rarely adequate to cover a serious accident; drivers are encouraged to carry higher coverage. Unless you have enough cash reserves to pay for damages if you are at fault in an accident, choosing not to carry any insurance is a major risk.
Are you looking for free insurance quotes?
Your one-stop online insurance guide. Get free quotes now!
Secured with SHA-256 Encryption
Specifics of Virginia Auto Insurance
Outside of the legal minimum coverage this state has, there are no specific requirements for Virginia car insurance. Virginia drivers have access to the same optional coverage as other states.
As mentioned above, the one unusual Virginia-specific law is the coverage option not to carry insurance in return for a fee. It bears repeating that this puts any driver who doesn't have the means to pay for damages in a risky position.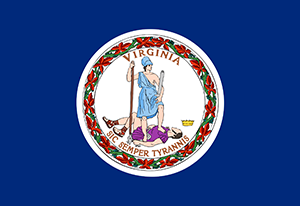 Our Process
When choosing the best picks for an auto policy in Virginia, we took a look at a variety of factors. The first of these is customer satisfaction. Each of the companies we chose has a good track record for happy customers, including great claims service since a claim is always the true test of any insurance company.
We also looked for great rates across the board; while no single insurance company has the best rates for every driver, each of our picks tends to come in below average for most drivers. The rates had to more than just affordable, however – they also had to offer a good value. This means that the coverage you're getting for your money is more than just basic.
All of our picks, obviously, write insurance policies in Virginia, but some are smaller companies and some major nationwide insurers. Our picks also give a selection of agent-based as well as direct buy options.
Our Top Picks
These three companies are the head of the pack when it comes to insuring Virginia drivers.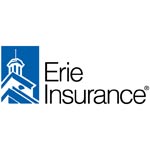 Erie Insurance
This regional, Pennsylvania-born insurance company ranks at the top of the heap for the Mid-Atlantic region on J.D. Power's auto insurance satisfaction ratings. In fact, they rank among the best insurance companies in the entire county.
Erie Insurance rates are not always the lowest, but they fall below average and offer solid value for your dollar and will have your back in the event of a claim. That sort of peace of mind is worth a few extra dollars.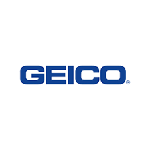 Geico
If budget is your biggest concern, Geico is the insurer of choice. They consistently have some of the lowest rates for Virginia drivers regardless of their situation or driving history, including for young drivers or those with a blemished record.
Geico is also the second-largest insurance company in the nation, with a solid track record and a financial backing that ensures claims will be paid. They have a great mobile app as well, making them popular with the mobile-friendly generation.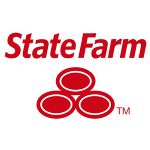 State Farm
Virginia drivers cannot go wrong with State Farm. It is the largest car insurer in the country and has surprisingly low rates, even coming in among the lowest for Virginia drivers with a less than perfect record.
State Farm brings the personal service of an agent, the financial backing of a huge, solid company, and a good reputation for customer service and claims handling as well. That makes them one of the best options for car insurance in the state.
Are you looking for free insurance quotes?
Your one-stop online insurance guide. Get free quotes now!
Secured with SHA-256 Encryption
Shopping for Car Insurance in Virginia
Virginia ranks among the most affordable places to buy car insurance, so most drivers should be able to get a great deal by shopping around. Although most people choose to carry insurance, the opportunity to opt-out of the requirement may help encourage insurance companies to keep rates lower and more affordable, passing on the savings to drivers.
Virginia does not have the lowest minimums for liability in the country, but they are still not adequate to protect drivers in the event of a major accident. When serious injuries, death, or a large amount of property damage is involved, the cost of an accident will outstrip these minimums very quickly. Because Virginia is a fault state, you can be sued for damages when you are responsible for an accident.
What all this means is that you should shop around for the highest liability limits that you can afford, and thanks to overall low rates, higher limits should be affordable. Make sure that when you request car insurance quotes the companies are providing you with rates for the same coverage; it does not make sense to compare the rate on bare-bones policy to that for a full coverage one.
The Bottom Line
Virginia car insurance is some of the most affordable in the country – almost $300 less than the national average – and there are a lot of excellent insurance companies to choose from. Getting great coverage at a great price is easy with a little shopping around and a clear idea of the coverage you need.

Are you looking for free insurance quotes?
Your one-stop online insurance guide. Get free quotes now!
Secured with SHA-256 Encryption
Editorial Guidelines: We are a free online resource for anyone interested in learning more about insurance. Our goal is to be an objective, third-party resource for everything insurance related. We update our site regularly, and all content is reviewed by insurance experts.