Best Auto Insurance for Maine
Maine auto insurance requires drivers to carry minimum amounts of car insurance that are higher than most other states. Despite the high premiums drivers still pay lower than average rates at $617/yr.
Are you looking for free insurance quotes?
Compare Quotes From Top Companies and Save
Secured with SHA-256 Encryption
UPDATED: Jun 1, 2022
It's all about you. We want to help you make the right coverage choices.
Advertiser Disclosure: We strive to help you make confident insurance decisions. Comparison shopping should be easy. We are not affiliated with any one insurance provider and cannot guarantee quotes from any single provider.
Our insurance industry partnerships don't influence our content. Our opinions are our own. To compare quotes from many different insurance companies please enter your ZIP code on this page to use the free quote tool. The more quotes you compare, the more chances to save.
In spite of some of the highest legal minimums in the nation, Maine drivers pay lower than average rates for their car insurance. Getting the right combination of price and service is always the goal of insurance shopping, and Maine drivers can start with our picks for the top car insurance options in the state.
Basics of Auto Insurance in Maine
Maine requires drivers to carry minimum amounts of car insurance that are higher than most other states or the national average. This means that drivers are less likely to find themselves facing lawsuits for excess damages when carrying only the legal limits, and likely contributes to the lower rates in the state.
Maine drivers are required to have at least $50,000 per person and $100,000 per incident for bodily injury, and $25,000 for property damage. The legal requirements can also be met with a combined single limit of $125,000 which covers both bodily injury and property damage together.
The law also mandates uninsured/underinsured motorist liability limits matching the bodily injury limits but does not require property damage coverage in this category.
Finally, medical payments coverage of $2,000 is required on every policy.
With these requirements satisfied, Maine drivers can choose additional coverage options. Those with a loan or lease on their car will also need to take out coverage that meets the lender or lessor's requirements. This generally means carrying both comprehensive coverage and collision coverage to protect the lender's interest in the vehicle.
Are you looking for free insurance quotes?
Your one-stop online insurance guide. Get free quotes now!
Secured with SHA-256 Encryption
Specifics of Maine Auto Insurance
Maine does not have any unusual rules when it comes to car insurance, but drivers should know that it is a fault, or tort, state.
This means that drivers are held responsible for any injury or damage that is caused by their actions behind the wheel. The insurance company will pay out up to the limits of the policy, and any additional amounts are the responsibility of the driver.
Although Maine does have higher legal minimums than other states, drivers should still give serious consideration to carrying higher limits, particularly those that have assets to protect. Review your coverage limits, including coverage per person and property damage liability, to understand what is covered under your car insurance policy. Be certain you understand the coverage per accident, and liability per person, should you need to use your insurance policy.
Our Process
We chose the best car insurance in Maine based on a combination of rates, customer service, and policy options. These three things come together to create real value in a car insurance policy.
First, we looked at company reputation, choosing only companies that rate well in consumer reports and have a good reputation among their customers. We used J.D. Power's annual surveys as well as reviews from real customers to choose insurers that have high-quality claims handling and an overall good customer experience.
We also looked for auto insurance companies that have competitive rates for drivers along with their solid reputation. A low rate alone is not enough to make an insurance company a good choice, but it is always a big part of the search for the best value. Insurance companies with a good range of discounts are always a good pick since initially higher rates can be quickly reduced. While the average cost of auto insurance rates in Maine can be high, your clean driving record will help you find the cheapest rates available in the state.
Finding affordable car insurance rates takes time and you might want to shop around. While Maine auto insurance policies may have slightly higher insurance premiums, searching for the cheapest car insurance company may not always be the best option. You may want to check the company's customer satisfaction ratings as well.
All of the companies we chose offer coverage to all Maine drivers. Some companies are a great pick for those that meet specific eligibility requirements, but since they are not open to everyone we left them off our top picks. USAA, for example, is always a good bet for military members and their families.
Our Top Picks
These three companies bring together service and good rates to provide Maine drivers with the best value in car insurance.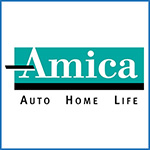 Amica Mutual
A much-decorated company by J.D. Power, Amica Mutual has topped lists nationwide and is also the award winner for 2018 in the New England region. They have been ranking at the top for claims satisfaction in particular for years.
While not always the cheapest option, Amica has a hefty auto/home insurance discount that can make a huge difference for those that bundle. They have also got plenty of other discounts that can help any driver get a better price on car insurance.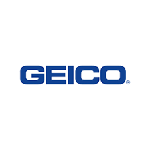 Geico
Geico is the second largest car insurance company in the nation, by market share, and has been building their reputation for fast, easy claims handling for many years. They rank near the top for New England as well as performing well on a national level.
Geico also lives up to its reputation for low prices. They can provide an inexpensive rate quote for just about any driver, regardless of driving history. They are a great pick for anyone that wants to skip the middleman and get mobile and online policy access.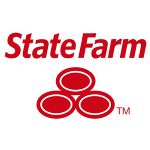 State Farm
Although their rates are not as low as Geico, State Farm still brings competitive rates to the table along with some really good discount options. For those that like to work with an agent, State Farm is one of the best choices and very competitive.
State Farm also ranks at number two on the 2018 J.D. Power regional auto insurance rankings, and ranks very well nationally in providing insurance for drivers. They have a great combination of price and service and are a good choice for any Maine driver, but especially those looking to bundle.
Are you looking for free insurance quotes?
Your one-stop online insurance guide. Get free quotes now!
Secured with SHA-256 Encryption
Shopping for Car Insurance in Maine
Thanks to already good legal minimums, Maine drivers can quote even higher liability limits without a big increase in cost. It is well worth doing so when you are looking at rates, as you are likely to see that it does not cost a whole lot more to get a lot more coverage.
Comparison shopping is always the best way to approach buying insurance, but it only works if you make sure you are getting quotes on the same coverage from each company. Select your limits, deductibles, and options before you start, and make sure you get quotes that match those choices every time. That way you can be sure the price from each company is for the same coverage.
Although we have chosen three large companies for our top picks, Maine actually has some great smaller options for car insurance that are worth a closer look. It's a good idea to speak to a local agent to find out more about local insurers and get some rates for comparison.
The Bottom Line
Maine drivers can get really great rates and coverage from some of the biggest names in insurance, but rates are different for everyone. Compare as many reputable companies as you can on rates to make sure you find the best value for your needs.

Are you looking for free insurance quotes?
Your one-stop online insurance guide. Get free quotes now!
Secured with SHA-256 Encryption
Editorial Guidelines: We are a free online resource for anyone interested in learning more about insurance. Our goal is to be an objective, third-party resource for everything insurance related. We update our site regularly, and all content is reviewed by insurance experts.