Best Auto Insurance for New California Drivers
The best auto insurance for new California drivers is with Geico, AAA, or Metromile. Car insurance rates in California for new drivers are higher due to inexperience To save on car insurance for new drivers in California, shop around using our free online quote comparison tool below.
Are you looking for free insurance quotes?
Secured with SHA-256 Encryption
UPDATED: May 13, 2022
It's all about you. We want to help you make the right coverage choices.
Advertiser Disclosure: We strive to help you make confident insurance decisions. Comparison shopping should be easy. We are not affiliated with any one insurance provider and cannot guarantee quotes from any single provider.
Our insurance industry partnerships don't influence our content. Our opinions are our own. To compare quotes from many different insurance companies please enter your ZIP code on this page to use the free quote tool. The more quotes you compare, the more chances to save.
Editorial Guidelines: We are a free online resource for anyone interested in learning more about insurance. Our goal is to be an objective, third-party resource for everything insurance related. We update our site regularly, and all content is reviewed by insurance experts.
California has some of the most expensive car insurance rates in the nation, and that is bad news for new drivers who face some of the highest of those rates. New drivers are inexperienced, so insurance companies rate them according to the risk they represent. That makes shopping for car insurance for a new driver at a reasonable rate a big challenge.
We'll help you find the best auto insurance for new California drivers, including the best California insurance rates for new drivers and the best car insurance companies in California for new drivers.
Ready to compare car insurance rates for new drivers in California? Enter your ZIP code now.
The Basics of Insurance for New Drivers in California
New drivers are required to carry the legal minimum for car insurance just like any other driver. In California, that means at least $15,000 per person and $30,000 per incident for bodily injury and $5,000 for property damage. Those limits are low compared to other states, and inadequate in the event of even a moderate accident.
Because car insurance is so expensive for new drivers, many tend to take out a bare-bones, minimum policy. The good news is that most young drivers do not have much to protect in the way of assets, so it is not as big a risk for them as for someone with a lot of assets. While we never recommend carrying just the legal minimum, in California it may well be the only affordable option for new drivers. This type of policy is best suited to a car that does not have much value, since there is no coverage for that car in the event of an at-fault accident. Keep that in mind when car shopping.
Take a look at car insurance rates by age in California from top companies to get an idea of what to expect.
| Company | Married 35 Year Old Male Annual Rates | Married 35 Year Old Female Annual Rates | Single 17 Year Old Male Annual Rates | Single 17 Year Old Female Annual Rates |
| --- | --- | --- | --- | --- |
| Allstate | $2,923.87 | $2,924.21 | $10,188.73 | $8,098.88 |
| State Farm | $3,310.18 | $3,310.18 | $7,555.59 | $6,089.50 |
| USAA | $2,523.86 | $2,670.51 | $4,428.03 | $4,404.58 |
| Geico | $2,566.22 | $2,624.98 | $5,529.48 | $5,443.56 |
| | #blank# | #blank# | #blank# | #blank# |
New drivers that are living with a parent or guardian can be added to the household's existing car insurance policy, which is almost always the least expensive option. It allows the freshly licensed driver to get rate reductions thanks to any discounts for which the household has already qualified.
Are you looking for free insurance quotes?
Your one-stop online insurance guide. Get free quotes now!
Secured with SHA-256 Encryption
Specifics of Insurance for New Drivers in California
While coverage options are generally the same for drivers new and experienced, there are a few discount options that are available to new drivers to help bring those rates down.
First, the Good Student discount is offered at most insurance companies, and it can be a big one in some cases. All you have to do is be a student and keep your grades at a certain level, set by the company. Transcripts or an official letter from the school will be needed to verify the driver qualifies, and will likely need to be re-submitted at renewal to keep the discount.
Driver education is another big discount most companies make available. There are discounts for completing a driver education or safety program, and in some cases, the company itself may have its own program to be completed for a little extra off the premium.
California is a tort state, and that means an at-fault driver can be sued for damages after an accident. Even though a new driver may have little in the way of assets to lose, a lawsuit can still result in financial difficulties for the driver and the parents. Even though it is costly, bumping up those limits is the best protection you can buy, and a wise choice, given the high risk of having a new driver behind the wheel.
Our Process for Choosing the Best California Car Insurance for New Drivers
When it comes to insuring new drivers, rates are at the top of the list of concerns. We checked with the California Department of Insurance to get an idea of which companies offer the best price for young drivers; their database offers quotes for drivers with 1-2 years of experience, so we assumed that the quotes would be a bit higher for a brand-new driver, but it is likely that the company rankings in terms of cost would remain pretty similar.
From our list of sample premiums, we then looked at the companies to compare them in terms of reputation and service. In some cases, the parents of a new driver may decide to switch the entire family over to a new insurance company that offers a better deal for new drivers. That sort of move means picking a company you can count on; as does any insurance purchase, really. A low premium does not do much for you if you are unable to get a claim covered. So, while we considered rates, company reputation is just as important.
We looked for companies that offer discounts to new drivers to help bring down rates, and also tried to look for at least one option that would work for a new driver unable to get covered on the same policy as a parent or guardian.
All of the companies we chose offer coverage to all California residents; we left off any company that has specific requirements for eligibility. These companies, like USAA, may well be the best bet for those that qualify, but in the interest of making this list useful to the general population, we did not select them.
Our Top Picks for New Driver Insurance in California
While there is not a company that we would consider cheap for new drivers, these three companies offer some of the best rates out there along with the backing of a good reputation.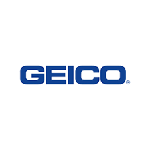 Geico is well known for low rates, and they make good even when it comes to new drivers. Their discounts include both Good Student and Driver Education, and there is a good list of other discounts anyone can earn.
They are also a reputable company and the second largest car insurance company in the country by market share. That means that when your new driver has that first fender bender, they will be covered by a company with fast and easy claims service.

AAA covers a large percentage of California drivers, and they have some of the better rates in the state for just about anyone. That includes new drivers, who can qualify for both Good Student and Driver Training discounts. While there is a membership fee required, it comes with a lot of perks and is worth it if the quote is right.
The company also has a solid reputation for customer service and claims handling, not to mention the roadside assistance perk; you will not have to go help your teen change a tire.

Metromile is the best bet for those that may not be able to piggyback onto a parent or guardian's policy and do not drive a lot of miles. This pay-by-mile insurance company offers rates that are based partially on regular rating factors and partially on how much you actually drive. They are among the least expensive for new drivers.
While they have only been around a few years, their reputation is good for taking care of customers, and they are a pioneer in the mileage-based insurance market. Metromile's modern approach is likely to appeal to the younger generation.
Are you looking for free insurance quotes?
Your one-stop online insurance guide. Get free quotes now!
Secured with SHA-256 Encryption
Shopping for Car Insurance in California
There are a lot of car insurance companies operating in California, and when it comes to insuring a new driver that is good news.
If you are insuring on a household policy, it is always a good idea to start with your current insurance company. It is the easiest place to start and may come with some benefits and discounts for having been a loyal customer.
It is not the only choice, however, and shopping around for a new driver may well mean shopping around for the entire household. The best way, while time consuming, is to shop around both auto and home insurance together. That bundling discount can make a big dent in new driver rates.
The more rates you have to compare, the more confident you can be that you are getting the best deal, so get quotes from as many companies as possible. Just be sure to check on the company's reputation before jumping at a lower rate.
Best Car Insurance for New Drivers in California:  The Bottom Line
Insuring a new driver in California is expensive, period. Shop your rate around and be sure to take advantage of as many discounts as possible by looking at bundling options – and remember that as a new driver gains experience and stays safe and claim-free, the high rates from the beginning will start to go down.
Ready to compare rates from top companies for new drivers in California? Just enter your ZIP code now for free California car insurance quotes.