Best Auto Insurance for Maryland
The three best auto insurance companies in Maryland are Erie, Geico, and Allstate because of their high ratings with J.D. Powers. Although Maryland does have higher minimum liability limits than other states, it is still a good idea to look for a policy with higher limits.
Are you looking for free insurance quotes?
Secured with SHA-256 Encryption
UPDATED: Jul 17, 2020
It's all about you. We want to help you make the right coverage choices.
Advertiser Disclosure: We strive to help you make confident insurance decisions. Comparison shopping should be easy. We are not affiliated with any one insurance provider and cannot guarantee quotes from any single provider.
Our insurance industry partnerships don't influence our content. Our opinions are our own. To compare quotes from many different insurance companies please enter your ZIP code on this page to use the free quote tool. The more quotes you compare, the more chances to save.
Editorial Guidelines: We are a free online resource for anyone interested in learning more about insurance. Our goal is to be an objective, third-party resource for everything insurance related. We update our site regularly, and all content is reviewed by insurance experts.

Maryland's auto insurance rates fall right around the middle nationwide, with rates that are just slightly above the national average. So, while Maryland drivers are not paying the highest rates in the country, they are not on the least expensive side either.
This is where shopping around for car insurance comes in; rates vary widely, and drivers can almost always do a lot better than the average rate by taking the time to shop and compare.
The Basics of Auto Insurance in Maryland
Like all states, Maryland has laws that outline the minimum amount of insurance that must cover every vehicle on the road. The financial responsibility law in Maryland mandates minimum bodily injury limits of $30,000 per person and $60,000 per incident. Additionally, $15,000 in property damage is required.
Personal injury protection (PIP) is not required by law, but drivers must waive it in writing in order to carry a policy that does not include it.
These limits put Maryland among the top states in terms of how much liability coverage drivers are required to have, although there are no additional coverages such as uninsured/underinsured motorist coverage required. In spite of being on the high end for coverage limits, experts recommend carrying more liability to provide proper protection.
In addition to what the law requires, those who have a loan or lease on their vehicle will also need to meet any requirements set out by the lender or lease provider. These usually include the requirement for comprehensive coverage and collision coverage, and they may sometimes also set limits on the deductible or minimums for liability limits. Be sure to find out what you need to carry before you start shopping for car insurance.

Are you looking for free insurance quotes?
Your one-stop online insurance guide. Get free quotes now!
Secured with SHA-256 Encryption
Your one-stop online insurance guide. Get free quotes now!
Secured with SHA-256 Encryption
Specifics of Maryland Auto Insurance
Maryland's car insurance laws are similar to those of most states, with no unusual or standout rules to know about.
When it comes to accidents, it is important to understand that car insurance in the state follows an at-fault system. What this means to you is that if you are found at fault in an accident, you can be held financially responsible for injuries, death, pain and suffering, and property damage.
This type of system allows lawsuits and makes carrying the right amount of insurance coverage a vitally important protection against a serious financial situation.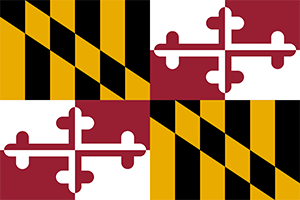 Our Process
Our first priority in choosing recommendations for Maryland car insurance was selecting insurance companies that live up to our standards for customer service and satisfaction. An insurance policy's value lies not in how much you pay monthly, but in what kind of service you receive in return for those payments. All of our top picks have excellent reputations for customer service and especially for handling of claims – which is the true measure of a policy's value.
We looked for companies that also offer a great rate with their excellent service, to create recommendations that will fit your budget while giving you the peace of mind of knowing you are covered and will be taken care of in the event of an accident. That does not mean the least expensive rate around, but rather the best combination of premiums and service.
Our top picks also had to offer a range of options for both rural and urban drivers, and they had to offer coverage across the state. While there are some great insurance companies that serve specific markets, out top picks are available to the general public with no eligibility requirements.
Our Top Picks
These three companies all make the grade for the right combination of coverage and price, offering Maryland drivers the best values in car insurance.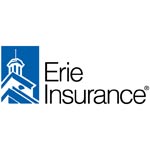 Erie ranked at the top of the list in J.D. Power's regional car insurance survey for 2017, and they also ranked near the top nationwide in the claims satisfaction survey. That means they have a great reputation for taking care of customers when they're needed, which puts them at the head of the pack for service.
Erie also ranks well for price offering competitive rates to drivers of all types across the state. While they rarely come in as the cheapest, they have affordable plans and discounts to make the rates even better, combined with the top reputation in the area. That makes them a great value.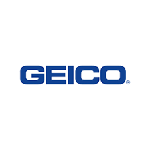 Geico ranks well for customer satisfaction in the regional survey, and they also come in with some of the cheapest rates around. That is not surprising, given the fact that Geico consistently offers great rates across the country, a fact that has helped them gain the number two spot nationwide in terms of car insurance market share.
Geico offers Maryland drivers not only some of the lowest rates but great service and an easy online and mobile access to policy information. Their direct buy, on-the-go approach makes them a popular choice for those seeking simplicity in the car insurance process.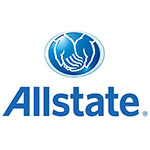 For those who prefer to work with an agent and want a big name as well, Allstate is a great pick. They rank near the top in the regional survey for customer satisfaction, and they also rank well for pricing.
Allstate is known for having a long list of available discounts, which makes it even easier for Maryland drivers to get a good rate from a company that already prices competitively in the state. And they're one of the best-known names in car insurance, with a solid financial footing that means they can be counted on.
Your one-stop online insurance guide. Get free quotes now!
Secured with SHA-256 Encryption
Shopping for Car Insurance in Maryland
The first step to shopping for Maryland car insurance is to make sure you have chosen the right limits and deductibles before you request quotes. It is always a good idea to go with higher limits than those required by law, and it usually does not cost much more to carry them. When you know what you want your policy to look like, you can confidently shop for insurance knowing what to ask for.
Request quotes that include the coverage you want so that you will know each rate is for the same coverage. Insurance companies have their own standard coverage levels at which they prepare quotes if you do not specify what you want, and that can make it hard to compare rates accurately.
While our top picks all turned out to be big names in car insurance, it is well worth a look at smaller companies as well, as they may be the right choice for you. Find a trusted agent to help you obtain some comparison quotes so you can be sure you have checked all the possibilities; what's right for one driver may not be right for you, so the more quotes you see the better.
The Bottom Line
Although Maryland does have higher minimum liability limits than other states, it is still a good idea to look for a policy with higher limits. By shopping around you can often get higher limits and still save money on your policy, so make sure to take the time to compare the options available to you.

Are you looking for free insurance quotes?
Your one-stop online insurance guide. Get free quotes now!
Secured with SHA-256 Encryption