New York Central Mutual Insurance Review & Complaints: Auto & Home Insurance
New York Central Mutual is a property and casualty insurance company. They write personal auto insurance and homeowners insurance as well as commercial policies. Policies are delivered independently through agents.
Are you looking for free insurance quotes?
Secured with SHA-256 Encryption
UPDATED: May 6, 2021
It's all about you. We want to help you make the right coverage choices.
Advertiser Disclosure: We strive to help you make confident insurance decisions. Comparison shopping should be easy. We are not affiliated with any one insurance provider and cannot guarantee quotes from any single provider.
Our insurance industry partnerships don't influence our content. Our opinions are our own. To compare quotes from many different insurance companies please enter your ZIP code on this page to use the free quote tool. The more quotes you compare, the more chances to save.
Editorial Guidelines: We are a free online resource for anyone interested in learning more about insurance. Our goal is to be an objective, third-party resource for everything insurance related. We update our site regularly, and all content is reviewed by insurance experts.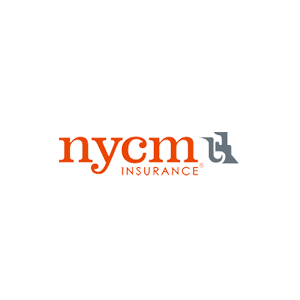 Are you looking for free insurance quotes?
Your one-stop online insurance guide. Get free quotes now!
Secured with SHA-256 Encryption
New York Central Mutual (NYCM) is a property and casualty insurance company that serves the area it is named for – central New York. They write personal auto insurance and homeowners insurance as well as commercial policies.
What is NYCM?
New York Central Mutual Insurance was founded in 1899 by VanNess D. Robinson to provide insurance services to residents of central New York and is currently on the fourth generation of the Robinson family at the helm. The NYCM insurance company was founded and remains in the town of Edmeston, New York, but has since expanded to open an office in Amsterdam, NY, and provide service across the region.
In 1991, NYCM Insurance Agency acquired adjusting from Albert F. Stager, Inc., and ten years later added a second subsidiary, A. Central Insurance Company. That same year, in 2001, they created Central Services Group as an umbrella for the companies. Today the company employs more than 800 people, making them relatively large for a regional insurer.
NYCM writes three main lines of business: auto, home, and commercial. Policies are sold through independent agents across the service area.
Are you looking for free insurance quotes?
Your one-stop online insurance guide. Get free quotes now!
Secured with SHA-256 Encryption
Are you looking for free insurance quotes?
Your one-stop online insurance guide. Get free quotes now!
Secured with SHA-256 Encryption
What Products Does NYCM Offer?
NYCM Insurance Group offers personal auto as well as some specialty vehicle coverage, homeowners and several other types of home policy, and a couple of commercial options.
Auto Insurance
The casualty insurance carrier has a pretty robust auto insurance program for a smaller company, including some options we do not often see from regional insurers.
The basic policy has the option of either split limits for liability or a combined single limit option, both of which can meet the New York state mandatory insurance requirements. From there, customers can choose to add common options such as comprehensive coverage collision coverage , and rental car coverage.
Roadside assistance is offered at three levels from Basic to Choice Plus, with each level increasing the distance allowable for towing and adding extra features.
NYCM has a usage-based program available on a voluntary basis, something not usually seen from smaller companies. It is called inControl, and it uses a plug-in device to record driving habits over a period of six months. After that time period ends, the device is sent back to the company and a discount is calculated based on the data collected. There is a participation discount for the first year, which is replaced with the calculated discount the following year. The inControl program is available for vehicles 1996 and newer.
There is a long list of other discounts offered on the auto program. Drivers can get up to 10% off for completing an online driving course. Other discounts include new car, home ownership, students that are 100 miles or more away from home, senior, paid in full, EFT, security features discounts, and multi-policy discounts.
NYCM also offers coverage for RVs and conversion vans.
Home Insurance
NYCM writes traditional homeowners, mobile home insurance, renter's insurance, condo insurance, and flood.
The homeowner's program is fairly standard, covering the dwelling and other structures, personal property, liability, medical payment, and loss of use. Endorsements include equipment breakdown, high-value item riders, and service line coverage.
Like the auto program, there is a good list of available discounts for homeowner's insurance. They include security features, the age of home, renovation discounts, gated community, retirement, and multi-policy.
New York Central Mutual also covers mobile homes that have a value of at least $10,000 and are not more than ten years old. Mobile home policies can also qualify for retirement, new home, multi-policy, and protective devices. It is worth noting that the mobile home bundling discount with auto is considerably smaller – 5% versus 25% for a homeowner policy. This is likely due to the much lower premiums attached to mobile home policies.
Both Condo and Renter's policies are designed mainly for personal property and liability, although Condo owners also covers aspects of the home not covered by the condo association. Both qualify for a bundling discount as well.
Commercial Insurance
NYCM has two lines of commercial insurance available.
Highliner is the product aimed at rental dwelling owners. This package policy provides coverage for structures as well as liability and includes loss of rent coverage.
Silverstreak is a small business package policy that is offered to a range of retail, professional, and office businesses. These include gift shops and clothing stores, dental, medical, law and accountant offices, and beauty and barbershops.
The package is a standard business owner's policy that covers property, liability, loss of income, and professional liability where applicable.
Are the Company's Rates Competitive?
NYCM Insurance offers online quoting for their auto insurance only. The system requires a great deal of personal information from the insurance customer and as a result, we were not able to run a quote for auto premiums for an auto insurance policy.
Since this company covers only New York, their rates would only be comparable to companies operating in that same area providing coverage to residents. Smaller companies do not often compete in terms of having the lowest rates, but usually add value in other ways, including offering more personal customer service.
How Are Claims Filed?
New York Central Mutual has a 24/7 dedicated claims line where claims by auto policyholders can be reported at any time. They also offer claims reporting through their mobile app, although we did not see any online claims directly through the website.
There is a preferred repair network call the Advantage Repair Program; using a shop in the network provides a guarantee on repairs and direct billing between the repair shop and the insurance company. There is also a direct rental car system that allows NYCM to set up a car rental directly through either Enterprise or Hertz.
The claims section of New York Central Mutual's website is, much like the rest of the site, informative and detailed. There is a section called Claims University that is designed to educate policyholders on claim processes, management, and even prevention.
Are you looking for free insurance quotes?
Your one-stop online insurance guide. Get free quotes now!
Secured with SHA-256 Encryption
Are the Company's Ratings and Consumer Reviews Positive?
New York Central Mutual has been Better Business Bureau (BBB) accredited since 2010 and has an A+ rating. There is a total of 17 complaints on file in the past three years. There are ten negative reviews on the BBB page, and the company makes an effort to respond to them. The complaints are in regards to rate increases and claims problems.
There are 105 reviews of this company on Google, with an overall 2.7-star rating that sets them just over the top into more good reviews on quality customer experience than bad. Most of the negative reviews are in regards to claims and not-so-superior service. On the flip side, multiple positive reviews cite an excellent claims experience. The company again takes the time to respond to reviews, both negative and positive, and that is always a mark in a company's favor.
What's the Bottom Line?
New York Central Mutual has been around a long time and has solid insurance programs, particularly their auto which has an impressive list of discounts and robust coverage options. They have enough positive reviews to weigh against the negative, and respond to all of their complaints, leaving us with a positive impression. Those that prefer a smaller insurance company and like to work with an agent will want to consider NYCM.
Are you looking for free insurance quotes?
Your one-stop online insurance guide. Get free quotes now!
Secured with SHA-256 Encryption