Electric Insurance Review & Complaints: Home & Auto Insurance
This Electric Insurance review finds the company with an A+ rating from the Better Business Bureau and very few negative comments from customers. The Electric Insurance Company specializes in home and auto insurance, and you can find Electric Insurance quotes by contacting an agent.
Are you looking for free insurance quotes?
Secured with SHA-256 Encryption
UPDATED: May 3, 2021
It's all about you. We want to help you make the right coverage choices.
Advertiser Disclosure: We strive to help you make confident insurance decisions. Comparison shopping should be easy. We are not affiliated with any one insurance provider and cannot guarantee quotes from any single provider.
Our insurance industry partnerships don't influence our content. Our opinions are our own. To compare quotes from many different insurance companies please enter your ZIP code on this page to use the free quote tool. The more quotes you compare, the more chances to save.
Editorial Guidelines: We are a free online resource for anyone interested in learning more about insurance. Our goal is to be an objective, third-party resource for everything insurance related. We update our site regularly, and all content is reviewed by insurance experts.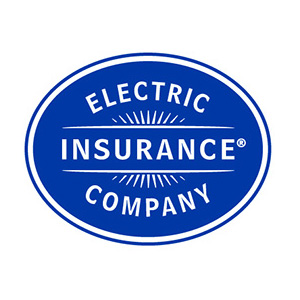 Are you looking for free insurance quotes?
Your one-stop online insurance guide. Get free quotes now!
Secured with SHA-256 Encryption
Originally founded to serve employees of General Electric (GE), Electric Insurance offers personal insurance products to the general public across the country. Their products include home insurance and auto insurance and is based in Massachusetts.
Don't make higher payments than you have to. Enter your ZIP code into our free tool above to get started comparing rates today.
What is Electric Insurance?
The company was founded in 1966 when it was born of a predecessor that was created to provide workers compensation coverage to employees of GE. They remain a subsidiary of GE, but today they offer coverage to the general public and not only GE employees.
Electric Insurance Company writes personal lines coverage for auto, home, recreational vehicles, and also umbrella insurance in all 50 states as well as D.C. and Puerto Rico. Their headquarters is located in Beverly, Massachusetts.
The company appears to sell policies directly and not through independent agents, although they do own subsidiary agencies in both New Jersey in California through which their products are sold.
Are you looking for free insurance quotes?
Your one-stop online insurance guide. Get free quotes now!
Secured with SHA-256 Encryption
Are you looking for free insurance quotes?
Your one-stop online insurance guide. Get free quotes now!
Secured with SHA-256 Encryption
What Types of Insurance Products Are Offered?
The company offers a selection of basic personal insurance products as well as a few specialty options.
Auto Insurance
The auto insurance program from Electric promises a lot of coverage that is usually considered an add-on as part of the standard policy. That includes automatic new car replacement and extra time on a rental car when your vehicle is a total loss to shop for a new car.
Rental car coverage, however, is still an optional add-on, as is towing and roadside assistance, and loan/lease gap coverage.
The auto program does have a long list of available discounts; some of them are very common and others, such as the green/hybrid car discount, are more uncommon. Discounts are offered for affiliation with certain groups and companies – not surprisingly GE among them.
Like many other insurance companies, Electric has hopped on the usage-based insurance bandwagon. They offer their Great Driver app as an option to their policyholders, and it comes with an automatic 10% discount just for enrolling. After six months of using the app, a discount of up to 20% can be applied to the policy on renewal based on the driving habits recorded by the app.
Home Insurance
Electric writes home insurance policies for single-family homes, condos, and renters as well.
There are two levels of homeowner's insurance available: Homeowners Plus and Premier Choice. Both options include guaranteed replacement cost for the home itself, as well as replacement cost coverage for personal property.
The Premier Plus plan offers higher coverage limits for nearly every category of property coverage including jewelry, business property, credit cards, and more. This plan is designed for higher-value personal property needs. It also adds additional coverage such as identity theft, land restoration, and coverage for high-value items kept in a bank vault.
Both condo and renter's coverage are available as well to meet the specific needs of each type of home.
Flood insurance is available as a separate policy.
Other Coverage
Electric's other personal insurance options include personal umbrella insurance to cover excess liability and specialty vehicle programs.
Specialty vehicle coverage is not underwritten directly by Electric, but by partner companies that work with the in-house agency to help obtain this coverage for customers.
Does the Company Offer Competitive Rates?
The company does offer online quoting; the system for an auto quote requires detailed personal information which is likely to lead to solicitation attempts.
After going through most of the quoting system, we were unable to submit our final quote request as the system rejected our sample contact information. As a result of this, we were not able to obtain a quote from this company.
Electric is not likely to have rates that are competitive with large national insurance companies – but given the list of available discounts they may well be competitive for some people – this is particularly true of people who are GE employees and plan to bundle auto and home coverage.
How Are Claims Handled?
Electric promises a hassle-free claims experience, offering a guarantee of satisfaction or they'll give you $100. That is a little on the gimmicky side but still speaks to a company willing to stand behind its service.
Claims can only be filed online if you are logged into the customer account section of the website. Otherwise, they can be filed by calling the claims line, which is available toll-free 24/7.
The company offers a few options for handling auto claims. Customers can bring the vehicle to their choice of a repair shop and have an estimate submitted for approval. The second option is to have one of Electric's field appraisers come to look at the vehicle and make a determination on the estimate, after which it can be repaired anywhere. Any additional damage found during repairs will require a re-appraisal. Finally, customers can use the company's direct repair network. Shops in the network will work directly with Electric and guarantee their work.
Electric's online claims information is very detailed and very informative, something that is unusual even for much larger insurance companies.
Are you looking for free insurance quotes?
Your one-stop online insurance guide. Get free quotes now!
Secured with SHA-256 Encryption
Are the Ratings and Consumer Reviews Positive?
The insurer has an A+ rating with the Better Business Bureau (BBB), with a total of 13 customer service complaints on file in the past three years. This is a very low complaint volume for a national insurance company.
There are 14 complaints about the company on Pissed Consumer. A number of the complaints come from drivers who were involved in an accident with an Electric customer rather than directly from their customers. Again, the overall complaint volume here is very low.
We were unable to find anything of concern in relation to this company's reputation, claims handling, or customer service record.
What's the Bottom Line?
While Electric is not a well-known company, they appear to have built a solid reputation. Their products offer comprehensive coverage with many extras that are not standard at other companies. Particularly if you qualify for a number of discounts, Electric is well worth adding to the comparison list.
Are you looking for free insurance quotes?
Your one-stop online insurance guide. Get free quotes now!
Secured with SHA-256 Encryption