Best Auto Insurance for Students
The three best auto insurance companies for students are State Farm, Progressive, and Geico. Whether you are a student seeking your own insurance, staying on a parent's plan, commuting to school or living on campus, there is a car insurance company that can help.
Are you looking for free insurance quotes?
Secured with SHA-256 Encryption
UPDATED: Jul 29, 2020
It's all about you. We want to help you make the right coverage choices.
Advertiser Disclosure: We strive to help you make confident insurance decisions. Comparison shopping should be easy. We are not affiliated with any one insurance provider and cannot guarantee quotes from any single provider.
Our insurance industry partnerships don't influence our content. Our opinions are our own. To compare quotes from many different insurance companies please enter your ZIP code on this page to use the free quote tool. The more quotes you compare, the more chances to save.
Editorial Guidelines: We are a free online resource for anyone interested in learning more about insurance. Our goal is to be an objective, third-party resource for everything insurance related. We update our site regularly, and all content is reviewed by insurance experts.
Students have a lot of expenses, and while auto insurance may fall at the bottom of a list that includes tuition, books, and getting a dorm room organized, it is still an important – and pricey – fact of life.
Fortunately, many car insurance companies recognize that students are working within a tight budget, and offer multiple discounts to help. Whether you are seeking your own insurance, staying on a parent's plan, commuting to school or living on campus, there is a car insurance company that can help.
Basics of Student Auto Insurance
In all, students require the same basic car insurance as any other driver – liability that meets state requirements and full coverage for damage or theft of the vehicle if it is financed. Beyond that, all of the same optional coverage applies, and drivers have the ability to pick and choose.
There are two main categories of students: those living at home, which includes both high school and college students, and those living away from home. Within the category of students away from home are a few sub-categories. Some students live on campus, and some have their own apartment or rent a room off-campus. Of those, some may have a car with them while others leave the car behind and drive only when they are home to visit. Insurance companies treat these categories a little differently from each other.
Students that are still considered as part of a parent or guardian's household may remain on that car insurance policy – and they should since it will mean lower rates and discounts. As long as the student comes home on breaks and does not have a permanent residence elsewhere, they may be categorized as a student away from home on the insurance policy. Students can typically maintain this status up to the age of 25. Given the fact that the young driver is rarely accessing the car, the insurer is able to provide a lower premium.
A student who maintains a separate residence full-time and keeps a vehicle with then, will generally need to obtain their own insurance policy. While that generally means it will cost more, there are still some opportunities (listed below) to save money.
Finally, a student who lives at home and commutes to school will again be rated differently – while they can remain on the policy of the parent or guardian, the student must be rated as a driver of one of the vehicles in the household.
Are you looking for free insurance quotes?
Your one-stop online insurance guide. Get free quotes now!
Secured with SHA-256 Encryption
Are you looking for free insurance quotes?
Your one-stop online insurance guide. Get free quotes now!
Secured with SHA-256 Encryption
Specifics of Car Insurance for Students
As mentioned above, a lot can depend on the type of student that is being insured. While there are no particular coverages that are required as a student, there are some discounts aimed directly at students.
The big one, and one that can be applied to any student regardless of their living situation, is the good student discount. Most insurance companies offer this discount, although they may have different rules for how to apply for it.
Typically, the good student discount rewards students for maintaining a particular grade average. Some insurance companies state this is a letter grade, such as a B average or better, and others use a GPA system to determine qualification. A transcript or official letter from the school is required in order to have the discount applied to the policy. This discount will likely have to be re-applied annually to ensure that the student has been maintaining the required average on an ongoing basis.
The next discount is the student away from home option. This is a method of reducing rates for students who do not have regular access to a car. Because they are driving infrequently, the risk of an accident is lower and so are the rates.
One final thing to consider is the possibility of putting a car "in storage". If the student's vehicle is being left behind and not being driven while they are away, many insurance companies will allow the policy to be changed to comprehensive coverage only. This means it is only covered for theft, vandalism, and any other damage that is not the result of a collision. Please note that this type of policy means the car cannot be legally driven and must remain in storage at all times until the policy is changed to add liability coverage back on. This option is only a good choice for a car that is being put away for months at a time.
Our Process
In order to select the best insurance companies for students, we started with companies known for having good rates. Since students are generally young drivers, they tend to have some of the higher rates around. To mitigate that, we looked at companies that are known for less expensive rates all around.
We also looked for good student and student away from home discounts to help reduce rates further.
While looking at good rates, we also made sure to select companies with a good reputation that are known for handling claims efficiently. The last thing a student needs while preparing for exams and studying is to also be dealing with a difficult claim.
We selected some options that are best for students on a parent's or guardian's plan, as well as looking for options that are good for a student purchasing their own insurance policy separately. To make this information useful to the widest audience, we selected insurers with nationwide coverage.
Our Top Recommendations
These student-friendly car insurance companies make getting the coverage you need easy and affordable.

State Farm is a great choice if the student will be staying on the parent's or guardian's policy thanks to a student away from home discount and an impressive 25% good student discount available. With the other discounts they offer for combining home insurance, auto, and other policies in one place, they're affordable for families insuring together as well.
Add to that, the service of the largest car insurance company in the nation with the personal attention of an agent, and you have a solid pick for student insurance.

Progressive can help both students insured on a family policy as well as those taking out their own policy for the first time. Discounts include student away from home and a good student, as well as one designed just for teens 18 or younger (making them a good pick for high school students, too). This is on top of rates that are considerably lower than other insurance companies, to begin with.
Progressive has a good reputation and offers easy to access mobile and web access to insurance. The company is a major player in the auto insurance industry and a great pick for any student situation.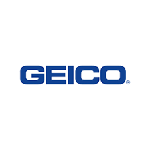 Consistently low rates make Geico a great pick for any student. They offer a special family transition discount that will help a teen move onto their own policy in the future, and whether or not they are on a family policy, there is a good student discount available. Other discounts include student away from home and even discounts for membership in student groups like sororities, fraternities, and alumni associations after you graduate.
Geico's mobile app and easy access to electronic ID cards make them great for students away from home, and they are backed by a solid financial footing and a great reputation.
Are you looking for free insurance quotes?
Your one-stop online insurance guide. Get free quotes now!
Secured with SHA-256 Encryption
Shopping for Student Insurance
The best place to start when looking for student car insurance is the existing family policy. Adding a student to a family policy is always the most affordable choice, this is regardless of what company you are with, because it allows the student to take advantage of discounts already earned by their parents or guardians, including multi-policy and longevity among others.
With that said, it is a good idea for the entire family to do some shopping around. Get quotes for all of your car insurance, and also add the home in there as well to see how low your rates could be with a bundle somewhere else.
Be sure to ask about any and all discounts that apply to teens, new drivers, and students. Beyond the student discounts, there are also discounts for taking a driver education course or even a program offered directly by the insurance company. When it comes to a student driver, you do not want to miss out on any available discounts.
If you have a student that is moving out and will be in their own home for the first time, be sure to consider renter's insurance. You will get their personal property covered and the multi-policy discount can be so considerable that you pay the same or less for both policies as you would for the auto alone.
The Bottom Line
Discounts are always the keyword when shopping for car insurance, but they are especially important to for students due to their age and inexperience. Keep those grades up – that good student discount is considerable – and shop around for the best combination of low rates, discounts, and great coverage.
Are you looking for free insurance quotes?
Your one-stop online insurance guide. Get free quotes now!
Secured with SHA-256 Encryption