Insurance Guide: Updates For a New Baby
Life insurance may not be at the top of your to-do list after having a baby, but there are important insurance updates for a new baby that you need to know. New baby insurance includes updates to your life insurance and health insurance policies as well as your car insurance if you plan on driving with a new baby.
Are you looking for free insurance quotes?
Secured with SHA-256 Encryption
UPDATED: Jul 27, 2020
It's all about you. We want to help you make the right coverage choices.
Advertiser Disclosure: We strive to help you make confident insurance decisions. Comparison shopping should be easy. We are not affiliated with any one insurance provider and cannot guarantee quotes from any single provider.
Our insurance industry partnerships don't influence our content. Our opinions are our own. To compare quotes from many different insurance companies please enter your ZIP code on this page to use the free quote tool. The more quotes you compare, the more chances to save.
Editorial Guidelines: We are a free online resource for anyone interested in learning more about insurance. Our goal is to be an objective, third-party resource for everything insurance related. We update our site regularly, and all content is reviewed by insurance experts.
Few things will change your life more than the arrival of a new baby. In addition to the expansion of your family and the new responsibilities as a parent, you will also need to make sure all of your financial ducks are in a row. This will help to ensure the security of your child's future. Insurance updates are one of the things you will need to take care of in between those midnight feedings, but fortunately, most of them are relatively straightforward.
Life Insurance
Having a baby is one of the most common reasons people decide it's time to purchase life insurance. Welcoming a new dependent to your life is certainly a strong impetus for making certain their financial future is secure, regardless of what might happen. If you do not currently have life insurance, now is the time to get started. In addition, if you already carry life insurance, now is an important time to review your coverage.
There are a number of life insurance calculators available online that can help you to determine a ballpark number for the amount of insurance you will need. Many find that number to be a little startling, especially if they've never looked at it before, but don't be discouraged by it. It's possible to get the coverage you need without breaking the bank, especially at a time when you are seeing all kinds of new baby-related expenses hit your wallet.
You'd be surprised by how many little costs like Halloween costumes, birthday parties, and sports participation add up. Every little bit of savings you can find will make a difference for the better in your finances.
First of all, make sure you are not relying solely on a group life policy through your workplace. While it is nice to have and certainly helps, that coverage will not be there if you change jobs. It's best to have your own coverage in place that doesn't depend on where you work.
Term life insurance is the most affordable option and can be in place for the time period during which you need it. That means you can take out a higher amount of life insurance to be there while your child is still a dependent and stop paying for it when that child is independent. The earlier you take out life insurance, the more affordable it will be, as rates are lower for young, healthy people. Consider how many children you plan to have, and make sure you account for that timeline when choosing a term length so that you can take out the right policy now and not pay more for it later.
Many people choose to combine term and permanent life insurance, like whole life insurance or universal life insurance. A smaller permanent policy will stay in place for the duration of your lifetime, while the larger term policy protects you while your children are still young. If you already have one policy in place, you may want to convert it, or increase the death benefit. Alternately, you can add a second policy to bolster the first.
Once you choose the right policy, you will need to consider the beneficiary. Most people will make their spouse beneficiary of their life insurance, but if you want to see the money go directly to your child or children, the best way to do that is to set up a trust. Making the trust the beneficiary ensures that money intended for your children will be held securely for their needs. Some people may also choose to have the named guardian in their will as the secondary beneficiary on their life insurance.
It's a good idea to talk over life insurance beneficiary plans with a lawyer when planning out a will or trust, as well as with your insurance agent.
While it's not something anyone likes to think about, some people do take out a life insurance policy on a newborn child. The benefits to this include low, locked in rates on a policy that can be handed off to the child when they are old enough. That means they'll have coverage for life even if a future health condition arises that might make getting insurance later in life difficult.
Some juvenile life insurance plans are sold as investment opportunities to save money for college or other future needs. Before buying a plan like that, it's a good idea to talk it over with a financial advisor. While there are certainly potential benefits to taking out a life insurance policy for a child, they may not be the best choice as an investment.
As a final note, when shopping for life insurance bear in mind that some companies offer a bundling discount if you have more than one line of business with that company. That means you could see discounts on auto insurance and home insurance for taking out a new life policy.

Are you looking for free insurance quotes?
Your one-stop online insurance guide. Get free quotes now!
Secured with SHA-256 Encryption
Health Insurance
One of the first things you will need to do when a child is born is to add that child to your health insurance. In most cases, your insurance company will automatically cover the child at birth (ask your insurance company regarding the procedure for an adopted child, which may differ) and give you a window in which to have that child added to the policy, the standard being 30 days. If you do not add the baby within that time frame, medical claims may be denied, so its best not to delay.
The birth or adoption of a child are both considered qualifying life events that allow you to make insurance changes outside of the normal open enrollment period. Most people choose to add the baby to an existing health insurance policy, but you also have the option to shop around for coverage during this time period if you do not receive your coverage through an employer.
One of the things to consider when shopping for coverage is any sort of special care your child may need. While every parent hopes that their child will not be born with special medical needs, it does happen. From premature birth to undetected birth defects or syndromes, you'll want to know your insurance covers you in the event of unexpected medical needs. If your child has any condition that will require special care, it's a good idea to find out what sort of in-network access you have to specialists and children's hospitals when making an insurance choice.
If you previously chose insurance based on being young and healthy, such as a catastrophic plan, you will want to look for something more comprehensive now that you have a baby. Even the healthiest of babies require regular visits to the doctor, and knowing whether or not you are covered for an urgent care visit is important. If the baby has symptoms you're concerned about, being confident in the amount of coverage you have is one less stress to worry about.
If you're considering changing insurance companies and already have a health care system or even existing doctor you prefer for your child, make sure those providers are covered under the new plan.
If your insurance is an HMO, you will need to find out which paediatricians are available to you so that you can quickly move forward with newborn well-visits and other needs. You can likely choose a paediatrician prior to the birth of a child, however, will need to finalize that information when the baby arrives.

Are you looking for free insurance quotes?
Your one-stop online insurance guide. Get free quotes now!
Secured with SHA-256 Encryption
Additional Insurance Changes
Although you probably have not given much thought to car insurance, if you're looking to switch to a family car for the baby's arrival, you might see some changes there. Family vehicles such as minivans tend to have high safety ratings and as a result, lower insurance rates. If you're shopping for a new car to carry that bundle of joy safely, check in with your insurance agent or representative to find out which of your choices might carry some auto insurance rate benefits. Some insurance companies even offer a discount to new parents, so it's certainly worth a phone call to find out.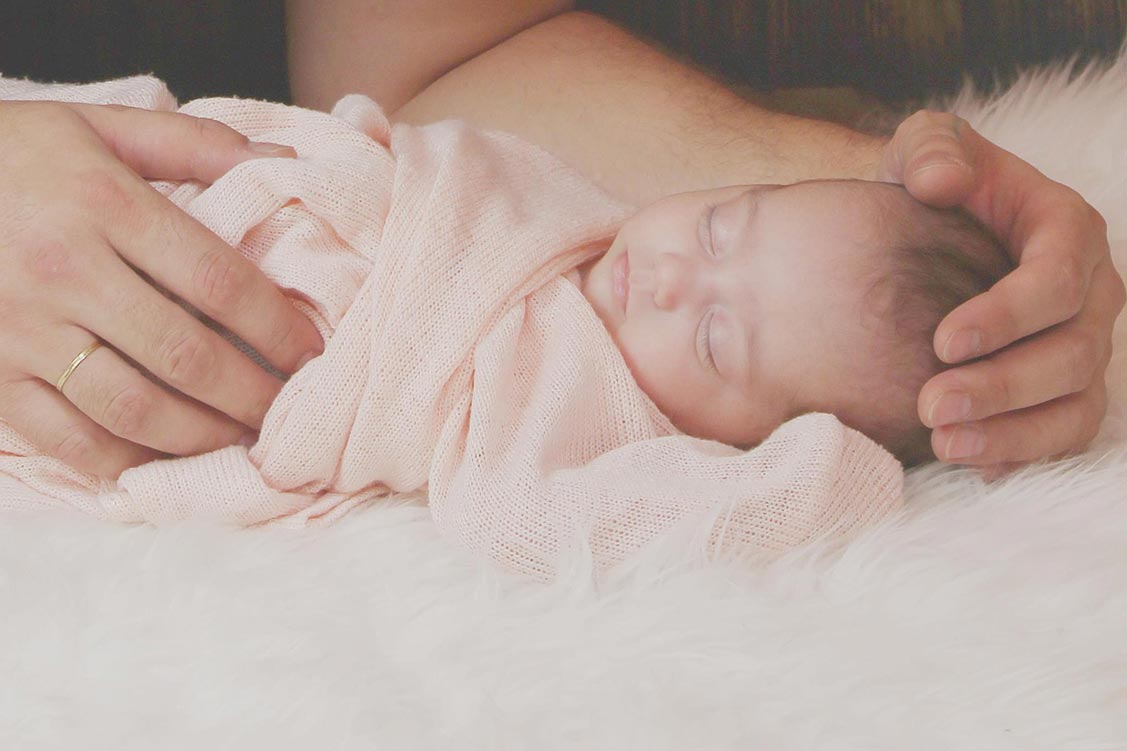 Another auto insurance change to consider is your commuting status. If one of you has decided to be a stay-at-home parent, and will no longer be commuting to and from work daily, let your insurance company know.
A vehicle that is being used less frequently will usually qualify for a lower rate.
Life insurance is the main topic people think of when it comes to planning for the financial security of the family, but this is also a time to give some thought to other unexpected events that could result in loss of income. Disability insurance, for example, will help provide for your baby in the event that you are unable to work. It's best not to rely on the coverage you are offered through your employer, as it's rarely enough and will disappear if you leave the job.
Your new baby will change your life in a lot of ways, and add a lot of responsibilities. Financial protection from the unexpected is just one of those responsibilities, but one of the easiest ways to provide that security is by making sure you have the right insurance that is all up to date.

Are you looking for free insurance quotes?
Your one-stop online insurance guide. Get free quotes now!
Secured with SHA-256 Encryption