Alabama pays some of the highest home insurance rates in the nation, with an average rate that is 88% above the national average. That is due to the high risk of natural disasters in the state, which include tornadoes and hurricanes. Shopping around is vital for Alabama homeowners to find a good rate on the right policy, and we have chosen three top picks to help.
Basics of Alabama Home Insurance
Alabama homeowners can purchase a package policy that is much like those offered in other states. The standard policy includes coverage for the dwelling itself, personal property, liability, and loss of use. In addition to these basics, a policy may include a lot of other coverage options, either as standard inclusions or as add-on endorsements depending on the type of coverage and the company.
Among the options that can be added on are things like equipment breakdown, water and sewer backup, identity theft, and special riders for high value items like jewelry. This allows the policy to be customized to meet homeowner needs.
Although there is no law that requires home insurance to be carried, unlike auto insurance, it is still something most homeowners have to carry. That is because mortgage companies mandate it as part of the loan agreement. Homeowners that fail to carry a policy will find themselves paying for a plan that is put in place by the lender to protect their own interests. This kind of policy does not cover the homeowner at all, just the lender, in spite of being an expensive add-on to the monthly mortgage payment.
Carrying a solid insurance policy not only meets lender requirements, but it also protects your home, your belongings, and your financial future, which makes it a good investment.

Specifics of Home Insurance in Alabama
Because Alabama is an area prone to storm damage, it is vital to make certain that you are covered for all of the major risks to your home. Make sure you select a policy that does not include damage done by tornadoes.
Flood damage is not covered by a standard insurance policy, and it is a pretty big risk in coastal areas of the state like Mobile. In order to protect your home from flooding, you will need to take out a separate policy. Most insurance companies can help you to obtain this coverage, and a few even offer it as an add-on rather than an entirely separate policy.
Some insurance companies also have separate deductibles for different types of claim. Be sure to read all of the details so you know what to expect in a catastrophe.
Our Process
In order to pick the best home insurance options for Alabama's pricey market, we looked beyond just the price and choose companies that offer good value. If you are paying some of the highest rates in the country for coverage, you want to know that you are getting a good product for that money.
The cost of an insurance policy is always a major concern to homeowners, so we did look for insurance companies with lower rates. We also looked for those that have a lot of available discounts in order to mitigate the state's higher costs. We were not looking for the least expensive policy, but rather for the policy that offered the best coverage at a competitive rate.
A solid policy should include comprehensive coverage; we looked for insurance companies with a good product even at the basic level. We also looked for add-on options that do not drive the rate up too much, including package endorsements offering a lot more coverage at a flat rate premium.
We also looked for companies that offer not just a great product at a reasonable price, but also back it with financial stability and a good reputation. When you need your insurance company, you want to know that they are going to be there. We looked at consumer reports and surveys as well as customer reviews and complaint volumes in order to recommend insurance companies that are known for doing just that.
All of the companies on our list serve the majority of Alabama homeowners. We excluded some companies due to their eligibility requirements, even though they are solid companies. USAA is always worth a mention as a highly rated company with great rates and products, but since they serve only military members and their families, we did not add them to the list.
Our Top Picks
These three companies help Alabama homeowners get the coverage they need a price they can afford, and do it with a great reputation.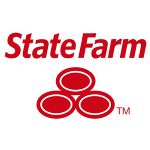 Auto-Owners may fly under the radar of home insurance shoppers due to their name, but they actually have a solid home insurance package policy. They also have great rates in a variety of places across the state.
Auto-Owners is also consistently ranked among the best insurance companies out there and ranks in the top five in J.D. Power's annual home claims satisfaction survey for 2019. They also have a good bundling discount and are also a good pick for auto insurance.
Shopping for Home Insurance in Alabama
Shopping for home insurance is always a bigger challenge in a state where rates are high. It requires some effort and time and a willingness to talk to agents and understand what you're getting for the quoted price.
The first thing to know is what coverage you need and what you don't; when rates are high you do not want to pay for anything you will not need. That said, you also want to avoid being underinsured, and the surest way to get a cheap rate is to have the coverage slashed.
Take the time to understand the replacement cost for your home and know what that number should be on every quote you receive. Each insurance company will calculate it in their own way, but it is a good idea to have your own calculations; there are independent calculators online you can use. You should also decide on a deductible you're comfortable with, bearing in mind that a higher deductible is an easy way to get a lower rate.
Get as many quotes as you can, making certain they all meet your requirements for coverage and deductible, and look into every available discount. A good agent can make this process easier. Also make sure you are covered for the severe weather risks common to Alabama – you don't want to find out you are not covered after a catastrophe.
The Bottom Line
Home insurance can be very expensive in Alabama, but comparing rates can usually get you a better deal on a good policy. Homeowners can choose between big-name companies as well as more local insurers and still get a good value for their insurance dollar, and it's always a good thing to have a variety of options.

For a list of companies that we recommend, visit our Best Insurance Companies page.
Review Information