American Integrity Insurance Group Review & Complaints: Home, Dwelling Fire, Condo, Flood Insurance
American Integrity Insurance company writes several types of coverage for homeowners in Florida including flood insurance, condo insurance, dwelling fire, and American Integrity home insurance policies. American Integrity Insurance quotes are unavailable online, but our American Integrity Insurance review finds that the Better Business Bureau has an A+ American Integrity Insurance rating.
Are you looking for free insurance quotes?
Secured with SHA-256 Encryption
UPDATED: Jun 1, 2022
It's all about you. We want to help you make the right coverage choices.
Advertiser Disclosure: We strive to help you make confident insurance decisions. Comparison shopping should be easy. We are not affiliated with any one insurance provider and cannot guarantee quotes from any single provider.
Our insurance industry partnerships don't influence our content. Our opinions are our own. To compare quotes from many different insurance companies please enter your ZIP code on this page to use the free quote tool. The more quotes you compare, the more chances to save.
Editorial Guidelines: We are a free online resource for anyone interested in learning more about insurance. Our goal is to be an objective, third-party resource for everything insurance related. We update our site regularly, and all content is reviewed by insurance experts.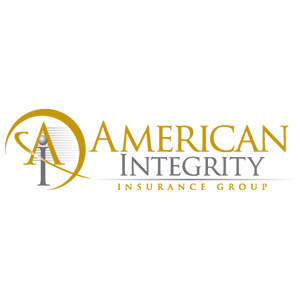 One of many recent entrants into the Florida homeowner's insurance market, American Integrity tries to differentiate itself by promising to live up to its name. Voted the best place in Tampa Bay to work, in 2014, the company aims to take care of customers as well as it does its employees. While most people do tend to focus on cost when looking into home or auto insurance, a lot of customers will also look into consumer reports and how a company treats their employees.
If you're looking for a standard homeowners insurance policy, chances are you're wanting the security of a company that will be there when you need them the most. Damages done to your home can be incredibly stressful no matter the reason why it's happened. Getting that stability and peace of mind means not only focusing on price, but customer complaints, customer reviews, and employee experiences as well.
Naturally, coverage limits and prices make the list of things to pay attention to as well. Make sure you get the best rates out there in order to have a decent insurance experience. There is a wide range of insurers out there, which means comparison shopping is a great place to start your search for a new or different insurance company. Enter your ZIP code into our free tool and start comparing today.
What is American Integrity?
Founded in 2006, American Integrity is one of the many new, local insurance companies in Florida that have moved into the market following strain on the insurance industry that resulted from multiple hurricanes. The company is headquartered in Tampa Bay, and currently serves only the state of Florida.
American Integrity is focused on the home insurance market, writing a small selection of standard home, condo, and manufactured home products. More recently, the company also offers cyber, golf cart, and flood coverage. The company sells its policies through independent agents. American Integrity is one of many insurance companies that are involved in the Citizens Takeout program, which is reducing the policy load on Florida's last-resort property insurer by offering policyholders a transfer to a new insurance company.

Are you looking for free insurance quotes?
Your one-stop online insurance guide. Get free quotes now!
Secured with SHA-256 Encryption
Are you looking for free insurance quotes?
Your one-stop online insurance guide. Get free quotes now!
Secured with SHA-256 Encryption
What insurance products are offered?
The company writes several types of coverage for homeowners in Florida, from higher value homes to manufactured homes.
Can I get home insurance?
The company's standard homeowner's insurance covers replacement costs for the home, personal property coverage, and personal liability for protection from negligence suits.
They also offer many endorsements, which increase the standard package policy including:
Identity theft protection
Equipment breakdown coverage
Bundled Coverage
Flood Insurance
Can I get identity theft insurance?
Identity theft is also available as an endorsement on its own, which can be added to any of American Integrity's home insurance policies.
The company also writes high-value home policies under their Premier plan to cover houses valued between $750,000 and $10 million. These policies include higher-value personal property coverage for items such as jewelry, fine art, and more. The Gold Reserve Endorsement can also be added to a Premier policy.
Are you looking for free insurance quotes?
Your one-stop online insurance guide. Get free quotes now!
Secured with SHA-256 Encryption
Can I get dwelling fire coverage?
American Integrity offers two levels of Dwelling Fire coverage, a more limited form of home coverage that is often known as the landlord's insurance since it covers the structure but less in the way of personal property.
DP-1 policies are the most minimal version offered by American Integrity and offer actual cash value coverage for the home. DP-1 is named perils only, which means that it does not cover as many risks. American Integrity will write this type of policy for vacant homes as well.
DP-3 policies are a more comprehensive version of dwelling fire coverage that covers more perils and includes more options.
Can I get manufactured home coverage?
American Integrity covers manufactured homes for structure, personal property, and liability, much like a homeowner's insurance policy, but designed for the specific needs of manufactured homes. Policy options are offered depending on the type and location of the home.
Can I get condo insurance?
Condo policies are designed specifically for the needs of condos, covering everything about the structure that isn't covered by the condo association policy, as well as personal property and liability. American Integrity also offers its Gold Reserve Endorsement for condos.
Are you looking for free insurance quotes?
Your one-stop online insurance guide. Get free quotes now!
Secured with SHA-256 Encryption
Can I get flood insurance?
American Integrity offers flood insurance policies to protect Florida homeowners. The company website states that their rates are up to 15% lower than those through the National Flood Insurance Program (NFIP). There is no waiting time for the flood insurance to go into effect and the company offers higher limits than the NFIP. Flood insurance is an available option for particular policies are certain areas. It is best to check with an agent for eligibility.
Is cyber coverage available?
One of the first companies in the nation to offer such a product, cyber protection coverage is becoming an increasingly necessary insurance coverage. Currently only available with the renter's insurance product, the insurer offers up to $25,000 for those who experience cyber attacks, cyber extortion events, or online fraud events.
Are American Integrity insurance rates affordable?
The company is relatively small, serving only Florida, a market that has faced high home insurance rates due to major hurricanes in past years. Small insurance companies like American Integrity have moved into a market that some larger insurance companies pulled out of, offering rates that are more affordable. However, small insurance companies unable to offer multi-line discounts can still find it difficult to offer competitive rates.
The insurer does offer online quoting for home or condo insurance. The website confirms that they do not share your personal information with third parties. Once the quote has been obtained, the user has the option to request a call from an agent or save the quote for a later time.
Are you looking for free insurance quotes?
Your one-stop online insurance guide. Get free quotes now!
Secured with SHA-256 Encryption
How are claims handled?
The insurer offers multiple methods of reporting a claim. There is a 24-hour claims line through which policyholders can contact the claims department directly to report and discuss claims. An online claims form is a service that is also available and allows policyholders to report the claim and provide information through the website, after which a claims representative will respond and contact the homeowner for more information.
The Home Claims FAQ page on the company website offers a basic overview of common questions and procedures in the company's claim service system. This includes what can be done when a policyholder does not agree with the company's decision in a claim. A team of local adjusters who are prepared to deal with common Florida occurrences, including hurricanes, handle claims.
Are there consumer complaints against the company?
American Integrity Insurance has been Better Business Bureau accredited since 2012. The company has a BBB rating of A+ based on the multi-factor rating system that includes complaints, company longevity, and financial stability. There have been 46 complaints against the company to the BBB in the past 3 years, 20 of which have been closed in the past 12 months. There are no government actions against the company.
The Florida Office of Insurance Regulation tracks complaints against insurance companies and shows a total of 49 complaints about American Integrity in the fourth quarter of 2016. This is the most recent data available. That is a complaint ratio of 1:4,833, or one complaint per every 4,833 policies American Integrity has in force. The ratio is a little on the higher side for a company this size.
What is the company's financial strength rating?
| Rating Company | Grade | Financial Outlook |
| --- | --- | --- |
| AM Best | N/A | N/A |
| Fitch | N/A | N/A |
| S&P | N/A | N/A |
Are you looking for free insurance quotes?
Your one-stop online insurance guide. Get free quotes now!
Secured with SHA-256 Encryption
What's the bottom line?
American Integrity Insurance Company is a recent entrant into the property and casualty market in Florida, helping to fill a void left by national insurers who pulled out after multiple hurricanes. While they are likely to be competitive for Florida homeowners who have had trouble with high rates or difficulty obtaining insurance in the past, lower risks may do better with a larger company, especially one that offers other lines of business for increased discounts. The company's reputation as a good employer lends strength to the reputation they are looking to build with Florida homeowners.