Vantis Life Insurance Review & Complaints: Life Insurance
Vantis Life Insurance is a part of Penn Mutual and focuses on basic life insurance and annuities, operating through agents throughout the country. Their main focuses are term life insurance and whole life insurance.
Are you looking for free insurance quotes?
Secured with SHA-256 Encryption
UPDATED: Dec 15, 2020
It's all about you. We want to help you make the right coverage choices.
Advertiser Disclosure: We strive to help you make confident insurance decisions. Comparison shopping should be easy. We are not affiliated with any one insurance provider and cannot guarantee quotes from any single provider.
Our insurance industry partnerships don't influence our content. Our opinions are our own. To compare quotes from many different insurance companies please enter your ZIP code on this page to use the free quote tool. The more quotes you compare, the more chances to save.
Editorial Guidelines: We are a free online resource for anyone interested in learning more about insurance. Our goal is to be an objective, third-party resource for everything insurance related. We update our site regularly, and all content is reviewed by insurance experts.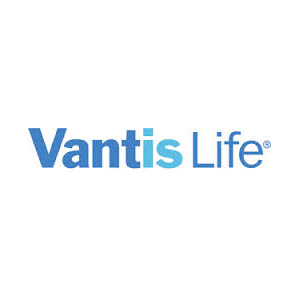 Are you looking for free insurance quotes?
Your one-stop online insurance guide. Get free quotes now!
Secured with SHA-256 Encryption
Vantis Life
was founded more than 75 years ago and focuses on basic
life insurance
and annuities. They are a part of
Penn Mutual
and operate through agents across the country.
What is Vantis Life?
Vantis Life Insurance Company was founded in 1942 under the name Savings Bank Life Insurance Company (SBLI). The Windsor, Connecticut-based insurance company went through a restructuring in 2002 and took on its new name. In 2016, Penn Mutual Life Insurance Company acquired Vantis, which now operates as a wholly-owned subsidiary and part of the Penn Mutual family of companies.
Vantis focuses on affordable life insurance options, particularly term life insurance and whole life insurance including simplified issue and final expenses policies. They also offer annuity options for retirement savings. Their products are available through independent agents across the country.

Are you looking for free insurance quotes?
Your one-stop online insurance guide. Get free quotes now!
Secured with SHA-256 Encryption
Your one-stop online insurance guide. Get free quotes now!
Secured with SHA-256 Encryption
What Vantis Life Products Are Offered?
There is a solid list of life insurance products and annuities available that offer some options without overcomplicating. These products are aimed at budget-minded customers looking to get basic coverage quickly.
Life Insurance Coverage
There are both term and whole life products available.
Velocity Term is a basic term life policy. Coverage terms range from 10 to 30 years and increase by five-year increments. The policies can be converted to permanent insurance up to age 65 as long as the insured qualifies. Although they promise fast issuing of policies, this product does require health information as part of the underwriting process. A disability waiver of premium rider can be added.
Velocity ROP is a return of premium term life policy. This means that premiums paid into the policy are returned at the end of the term – as a result, premiums for this policy will be higher. This policy is available in 20, 25, or 30-year terms and the disability waiver of premium option is also available.
Guaranteed Golden is a final expense whole life policy that is available to those between the ages of 50 and 80. This plan has no medical exam requirement and offers death benefits of up to $20,000.
There are two other types of whole life policies. EstateWise Platinum is a single premium whole life policy that provides tax-free estate transfer. The plan includes options for accelerated benefits and a charitable giving rider as well.
Finally, the insurer offers a basic whole life policy that includes the option of Whole Life Plus, a plan that offers annual dividends. Issue age and death benefit amounts are not listed for these products.
Annuities
Three annuity products are offered under the FreedomSaver product name. Each of these products offers different investment choices and different rate guarantees. All of the plans are multi-year guaranteed rates.
Does the Company Offer Competitive Rates?
The company does not have online quoting available. The "Get a Quote" button instead sends the website visitor to a form that can be filled out to request contact from an agent. A toll-free number is also offered to get rate information.
While it is not uncommon for agent-driven life insurance companies to operate in this way, it may turn away those that prefer to compare rates online without being added to an insurance solicitation list.
How Are Claims Handled?
Claims information is only listed in the FAQ section of the website, where a toll-free number is provided for filing claims. The forms section of the website does not include life insurance forms; they will be sent out to you after calling to file the claim.
Information on the claims process is very limited, with no detail in terms of what is required to file. Beneficiaries will need to call the customer service line for instructions.
Your one-stop online insurance guide. Get free quotes now!
Secured with SHA-256 Encryption
Are the Ratings and Consumer Reviews Positive?
Vantis Life has been Better Business Bureau (BBB) accredited since 2017 and has an A+ rating with no complaints about its insurance coverage on file in the past three years. There is a single negative review on the BBB file, describing problems with annuity payments.
We were unable to find any of Vantis Life's customer service reviews on any of the other usual sites. For an insurance company, a lack of reviews usually means good things, since people are far more likely to review when they are displeased than when they are happy.
What's the Bottom Line?
Vantis has some good basic policies and a good reputation, although without rates we cannot judge just how much value their plans offer. We found no red flags for them, and they are likely worth getting a quote for those who do not mind contacting an agent to compare rates.

Are you looking for free insurance quotes?
Your one-stop online insurance guide. Get free quotes now!
Secured with SHA-256 Encryption