State Farm Medicare Supplement
State Farm Medicare Supplement policies include Medicare Plans A, C, and F, with different insurance coverage options depending on where you live. State Farm Medicare rates range start at $93.50 per month in California. State Farm Medicare quotes can be obtained quickly and easily online. Read through all of the plan details to find out if State Farm Medicare Supplement Plan is right for you.
Are you looking for free insurance quotes?
Secured with SHA-256 Encryption
UPDATED: Dec 18, 2020
It's all about you. We want to help you make the right coverage choices.
Advertiser Disclosure: We strive to help you make confident insurance decisions. Comparison shopping should be easy. We are not affiliated with any one insurance provider and cannot guarantee quotes from any single provider.
Our insurance industry partnerships don't influence our content. Our opinions are our own. To compare quotes from many different insurance companies please enter your ZIP code on this page to use the free quote tool. The more quotes you compare, the more chances to save.
Editorial Guidelines: We are a free online resource for anyone interested in learning more about insurance. Our goal is to be an objective, third-party resource for everything insurance related. We update our site regularly, and all content is reviewed by insurance experts.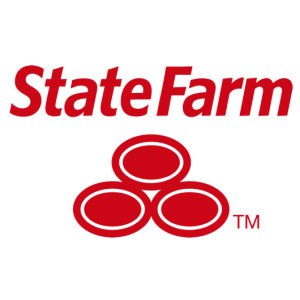 State Farm is the biggest name in personal insurance, holding the number one spot for both auto insurance and home insurance in the United States. While it is best known for those products, it also writes a wide variety of other insurance policies, including Medicare Supplement coverage.
You can buy State Farm Medicare Supplement insurance in most states, although the available plans vary. This State Farm Medicare Supplement review will provide information on what plans may be available, State Farm Medicare Supplement rates, and more. Want to compare rates before you learn more about State Farm Medicare plans?
Enter your ZIP code for free quotes now.
What is State Farm?
State Farm was founded in 1922 as a mutual company, providing auto insurance to farmers. The company expanded into other lines including home, life insurance, and business insurance. It eventually became a group of companies that together form a powerhouse in the insurance industry; State Farm was ranked at number 36 on the Fortune 500 for 2020.
State Farm is a leader in the captive agent insurance market and has more than 19,000 agents selling its products exclusively across the country. It has held the top spot by market share for both auto and home insurance for many years.
Today State Farm's product lineup includes auto, home, life, specialty vehicles, business, health insurance, and disability options as well as banking and financial services. Medicare Supplement is one of the supplemental health policies it offers.
State Farm's headquarters is located in Bloomington, IL. Products are available in all states, although coverage options may vary from state to state.
Your one-stop online insurance guide. Get free quotes now!
Secured with SHA-256 Encryption
What State Farm Medicare Products Are Offered?
Currently, the only Medicare products offered by State Farm are Supplement policies. These are also referred to as Medigap policies and are standardized with a letter-coded system in most states.
State Farm's standardized plan list varies by state, and a quick drop-down menu is available to check what's on offer in your state. For the purpose of this review, we took a look at the plans available in California.
All companies offer Plan A, as they are required to do, which is the base level Medicare supplement plan. This plan pays for all of the coinsurance amounts for hospital, hospice, and medical needs as well as three pints of blood each year.
In addition to Plan A, State Farm offers Plans C, D, G, and F in California. F is the highest level of coverage, paying for nearly all of the out-of-pocket expenses not covered by Medicare.
Plan C falls somewhere in between A and F, adding Parts A and B deductibles, skilled nursing facility coinsurance, and emergency care in a foreign country. Here's a breakdown of all of the available letter-coded plans for comparison.
Medicare Supplement Plan Comparison
| Coverage | Plan A | Plan B | Plan C | Plan D | Plan F | Plan G | Plan K | Plan L | Plan M | Plan N |
| --- | --- | --- | --- | --- | --- | --- | --- | --- | --- | --- |
| Part A coinsurance and hospital costs up to an additional 365 days after Medicare benefits are used up | Yes | Yes | Yes | Yes | Yes | Yes | Yes | Yes | Yes | Yes |
| Part B coinsurance or copayment | Yes | Yes | Yes | Yes | Yes | Yes | 50% | 75% | Yes | Yes |
| Blood (first 3 pints) | Yes | Yes | Yes | Yes | Yes | Yes | 50% | 75% | Yes | Yes |
| Part A hospice care coinsurance or copayment | No | Yes | Yes | Yes | Yes | Yes | 50% | 75% | Yes | Yes |
| Skilled nursing facility care coinsurance | No | No | Yes | Yes | Yes | Yes | 50% | 75% | Yes | Yes |
| Part A deductible | No | Yes | Yes | Yes | Yes | Yes | 50% | 75% | 50% | Yes |
| Part B deductible | No | No | Yes | No | Yes | No | No | No | No | No |
| Part B excess charge | No | No | No | No | Yes | Yes | No | No | No | No |
| Foreign travel exchange (up to plan limits) | No | No | 80% | 80% | 80% | 80% | No | No | 80% | 80% |
| Out-of-pocket limit in 2020 | N/A | N/A | N/A | N/A | N/A | N/A | $5,880 | $2,940 | N/A | N/A |
| | #blank# | #blank# | #blank# | #blank# | #blank# | #blank# | #blank# | #blank# | #blank# | #blank# |
In addition to the base plans, there are high deductible versions of Plans G and F. State Farm offers six of these but doesn't appear to have the high deductible options. This means they offer about half of the options available. Of course, this will vary from state to state.
There are pros and cons to each of the options for State Farm Medicare, and they need to be weighed carefully.
Are the State Farm Medicare Supplement Rates Competitive?
State Farm Medicare Supplement quotes are easy to get online. We requested a quote for plans available in California for a 65-year-old female. Four rates were returned from our search
Plan A came back at $93.50/month, Plan D at $142.20, and Plan N at $109.14. The fourth option was Plan G at $142.46.
The Plan A rate is reasonable in comparison to other companies we have seen, and Plan N is a little more expensive than we would expect, but still a good rate overall.
The real surprise with these quotes is the negligible difference between Plans D and G, considering the higher level of coverage offered by G. State Farm's rates For plans N and G differ quite a bit considering the similarities between the plans. There are several affordable State Farm Medicare Supplement plans to choose from, and again rates will vary by state.
Although State Farm offers multi-policy discounts to those who have multiple lines of insurance in force, there is no indication as to whether a Medicare policy would qualify. Before you buy State Farm Medicare Supplement insurance, you might want to discuss discounts with an agent.
How Are State Farm Medicare Supplement Claims Filed?
In spite of having a comprehensive claims section on its website, State Farm does not include Medicare Supplement claims information. We did find a section for health insurance claims, but it does not indicate anywhere on the page whether or not that information applies to Medicare. There is no State Farm Medicare Supplement claims address listed.
It is fairly common for Medicare Supplement providers to have little claims information since claims are generally handled directly with providers. The State Farm Medicare Supplement provider portal is available only to providers. A State Farm Medicare Supplement payer ID is required to use this portal.
You can view your State Farm Medicare Supplement claims status when logged into your customer account.
Your one-stop online insurance guide. Get free quotes now!
Secured with SHA-256 Encryption
Are State Farm Medicare Supplement Ratings and Consumer Reviews Positive?
Because State Farm is such a huge company, it is very difficult to apply their overall ratings directly to their Medicare policies.
The company has an A+ rating with the Better Business Bureau (BBB), and there are 1,354 complaints on file in the past three years. Bear in mind that this complaint volume includes all of State Farm's vast business. The BBB had previously reduced the company rating to an A- due to government action. In May of 2017, State Farm was ordered to pay overcharged premiums back to California customers after a legal battle in which the company refused to comply with a state law regulating insurance rates and challenged it. The settlement was the result of a loss in court that left State Farm owing refunds to its customers. This action is not related to Medicare, but to auto insurance. State Farm has since improved its rating.
Consumer Affairs does have a page dedicated to reviews specifically about State Farm's Medicare program. There are nine reviews for an overall four-star rating. In spite of giving good ratings, several of the reviewers noted that the company was expensive and that they experienced rude customer service.
There are hundreds of other reviews of State Farm on the internet, but most of them do not refer to Medicare. State Farm is generally viewed as having a good reputation and performs fairly well in surveys; the complaint numbers appear high, but for a company of this size the volume isn't high.
State Farm Medicare Supplement: What's the Bottom Line?
State Farm is an absolute giant in the insurance industry, and if you already have a relationship with them it may be a no-brainer to select their Medicare Supplement coverage as well. Certainly, they have a good history of backing their policies with solid claims service, and they are financially sound. They do not offer a wide range of Medicare policy choices, but there is some good value in the options they do have, particularly for Plans A and F.
Now that we've covered all there is to know about State Farm Medicare options, get some numbers.
Enter your ZIP code to compare Medicare Supplement rates from top companies.