Lancer Insurance Company Review & Complaints: Business Insurance
Lancer Insurance Company reviews cover commercial insurance products including auto rental, driving school, explosives, and property and liability insurance. Lancer Insurance Company claims can be reported over 24/7 phone lines or by email in some cases. Lancer Insurance Company ratings can be difficult to find, but they have been in business for several decades.
Are you looking for free insurance quotes?
Secured with SHA-256 Encryption
UPDATED: Sep 18, 2020
It's all about you. We want to help you make the right coverage choices.
Advertiser Disclosure: We strive to help you make confident insurance decisions. Comparison shopping should be easy. We are not affiliated with any one insurance provider and cannot guarantee quotes from any single provider.
Our insurance industry partnerships don't influence our content. Our opinions are our own. To compare quotes from many different insurance companies please enter your ZIP code on this page to use the free quote tool. The more quotes you compare, the more chances to save.
Editorial Guidelines: We are a free online resource for anyone interested in learning more about insurance. Our goal is to be an objective, third-party resource for everything insurance related. We update our site regularly, and all content is reviewed by insurance experts.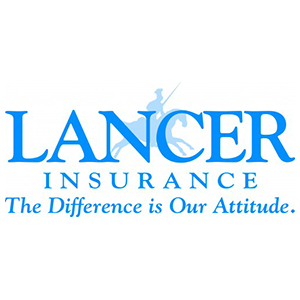 Summary Stats
Things to Know
Details
Source
Year Founded
1985
Lancer Insurance
Current Executives
CEO: David P. Delaney, Jr.
President & COO: Mathew T. Jenkins
Lancer Insurance
Number of Employees
400+
Lancer Insurance
HQ Address
Lancer Insurance Company
370 West Park Ave,
P.O. Box 9004
Long Beach, NY 11561
Lancer Insurance
Phone Number
800-782-8902 x3307
Lancer Insurance
Company Website
https://www.lancerinsurance.com
Lancer Insurance
Premiums Written
$1,513,272,099
NAIC
Loss Ratio
0.09%
NAIC
#blank#
#blank#
Lancer Insurance is a specialty insurer offering commercial auto insurance for business coverage across the country. Originally a bus insurance company, they have expanded to cover a variety of niche industries as well as basic commercial packages.
Lancer truck insurance is one such commercial package. Read this Lancer Insurance Company review to learn about the company, what they offer, and more.
Ready to see some rates before you read the full Lancer Insurance Company review? Use your ZIP code to compare car insurance rates for your business right now.
About Lancer Insurance Company
Lancer Insurance has its roots in the 1982 purchase of a small Delaware-based insurance company by two brothers. In 1985 the purchase of a second company allowed the merger of the two and the official creation of Lancer Insurance.
Lancer is headquartered in Long Beach, NY. The company was originally created to provide specialty insurance for buses and other passenger transport companies, but the quickly expanded into other commercial services.
Lancer insurance is licensed in all 50 states, as well as the District of Columbia and Puerto Rico. They have multiple office locations and employ more than 400 people. Policies are sold through local producers.
There is also a Lancer Insurance Company office in Jacksonville, Florida. To find Lancer insurance locations near you, you can contact them directly.
Their product lineup includes commercial property & casualty, a wide variety of transportation insurance, commercial auto insurance, and more.
Your one-stop online insurance guide. Get free quotes now!
Secured with SHA-256 Encryption
Lancer Insurance Coverages Offered
The Lancer company is mainly known for being a niche insurer in the transportation industry, but they have several other product types. Take a look at this table to see a quick summary of coverage options.
Lancer Insurance Company Product Options
| Commercial Coverage Type | Offered By |
| --- | --- |
| Auto Rental | Lancer |
| Commercial Auto & Garage | Lancer |
| Commercial Driving School | Lancer |
| Commercial Explosives | Nobel Insurance, subsidiary of Lancer |
| Commercial Property & Liability | Lancer |
| Limousine | |
| Long-haul trucking | Lancer |
| Marine License | MOPS, subsidiary of Lancer |
| Motorcoach, School Bus, and Transit Bus | Lancer |
| Vanpool and KidsKab | Lancer |
| | #blank# |
Not all Lancer products are offered in every state. Read through the next several sections to learn more about available Lancer transportation coverage options.
Does Lancer offer auto rental coverage?
Lancer writes insurance policies for car rental companies as well as for auto repair shops with a fleet of courtesy cars lent out to customers.
These policies include bodily injury and property damage liability and business general liability insurance to protect business owners. Also included are special benefits like access to their SafetyLink hotline and loss prevention resources.
Does Lancer offer Commercial Auto & Garage coverage?
Available only in a small number of states, these products are aimed at small-to-medium sized businesses and cover a range of commercial vehicles as well as auto repair, service stations, body shops, and more. Watch this video to learn a bit more about commercial auto insurance.
Coverage includes a variety of commercial liability and physical damage options that are customized to meet the needs of each business.
Does Lancer offer Commercial Driving School coverage?
This product is aimed at driving schools that train drivers of large trucks, vans, buses, and other commercial vehicles. Coverage includes bodily injury and property damage liability for the vehicles and drivers, as well as general liability for the company and premises.
Does Lancer offer commercial explosives coverage?
Coverage for companies that use explosives is offered through Nobel Insurance, a subsidiary of Lancer Insurance. They offer a variety of liability and business auto products for the explosives industry.
Are you looking for free insurance quotes?
Your one-stop online insurance guide. Get free quotes now!
Secured with SHA-256 Encryption
Does Lancer offer commercial property and liability coverage?
Package policies for main street businesses are offered in a limited number of states. Among the businesses that qualify are real estate, restaurants, retail and wholesale, light manufacturing, and professional offices.
These package policies include commercial liability and property coverage in one.
Does Lancer offer limousine coverage?
Lancer limo insurance offers package policies to companies operating a fleet of limousines. The coverage includes liability and property damage as well as the option for garage liability if the company has a repair location. So if you're looking for party bus insurance brokers, Lancer is an option to consider.
Does Lancer offer long-haul trucking coverage?
Lancer trucking insurance products are aimed at small fleet and owner-operator long-haul trucking companies. The package policies include all of the coverage expected from a commercial auto policy as well as cargo coverage and general liability.
Does Lancer offer marine license coverage?
Marine license insurance is offered through MOPS, another subsidiary of Lancer. This MOPS marine license insurance coverage provides liability protection for merchant marine license holders.
Does Lancer offer motorcoach, school bus, and transit bus coverage?
Lancer's flagship product is its line of bus insurance policies. They write fleet policies for a variety of different types of buses.
Coverage in these package policies includes all of the basics of commercial auto as well as garage liability, garage keepers liability, and general liability to protect bus companies from all angles.
Does Lancer offer vanpool and KidsKab coverage?
These two products both provide coverage for vans that provide van-pooling for child transport services. The coverage includes full commercial liability protection as well as general liability for added coverage.
Lancer Insurance Company Rates
Rates are not available on the Lancer site, which is common for companies that write commercial insurance and particularly specialty commercial.
Because these policies can involve complex rating factors and each company differs, the rating is done by producers to ensure accuracy, so without requesting a quote, you won't be able to find out what you'll be expected to pay if you purchase a policy through Lancer.
How to Make a Lancer Insurance Claims
Lancer insurance claims, including car insurance claims, can be reported over the phone, and the company has several toll-free numbers that operate 24/7 to take claim filings. Long Haul Trucking, Commercial Explosives, and Auto Rental each have their own claims phone number. File by calling the Lancer Insurance Company claims phone number.
Commercial Property & Liability Lancer insurance claims can be reported over the phone or by email, and they can also be filed through the mail. This is the only product line that offers options other than filing over the phone.
Online claim filing is not currently an option for any of the Lancer product lines.
Your one-stop online insurance guide. Get free quotes now!
Secured with SHA-256 Encryption
Lancer Insurance Company Ratings
Lancer Insurance ratings can be difficult to find, but we pulled some some available information for you. Keep reading for more information.
What is Lancer Insurance Company's complaint index?
Lancer's complaint ratio is available through the National Association of Insurance Commissioners. Take a look at this table to see the company's complaint ratios for the past three years.
Lancer Insurance Company Complaint Ratio 2017-2019
| Year | Lancer Insurance Company Complaint Ratio |
| --- | --- |
| 2017 | 0.46 |
| 2018 | 0.53 |
| 2019 | 1.38 |
| | #blank# |
Complaint ratio is derived using a company's complaints versus their total premiums written and indicates whether a company receives more or less than the average number of complaints per year. The national average complaint ratio is represented by the number one, so in looking at this table, we can see that Lancer had complaints well below the average in 2017 and 2018, but their complaint ratio more than doubled in 2019.
What Better Business Bureau information is available for Lancer Insurance Company?
Lancer is listed on the Better Business Bureau (BBB) website, and you can find customer questions, comments, complaints, etc., but they are not officially BBB accredited due to insufficient information about the company.
Likewise, we were not able to find much information in terms of Lancer's reputation. That is fairly common for companies that operate in niche industries, and particularly so for commercial insurers.
The Bottom Line: Lancer Insurance Company Review
Lancer offers some specialty insurance policies that may be difficult to find elsewhere, and if you are in the market for coverage in any of their niche areas, they are worth a closer look. While the information on this company, including Lancer products reviews, is lacking, making it hard to recommend them, there are also no red flags that give us pause in terms of their reputation.
Frequently Asked Questions: Lancer Insurance Company
Still have questions? Read through these frequently asked questions to learn more.
#1 – What do Toll Brothers reviews on BBB say?
Toll Brothers is a BBB accredited real estate company with an A+ rating. There are over 20 customer reviews on the site, and numerous complaints have been closed or resolved.
#2 – What information is available on Assurance Van Lines BBB reviews?
You can find customer comments, complaints, etc. on for Assurance Van Lines' BBB page, but the company does not have an official BBB rating.
Now that you know all about Lancer Insurance Company get some free rate quotes now. Enter your ZIP code below.
References: