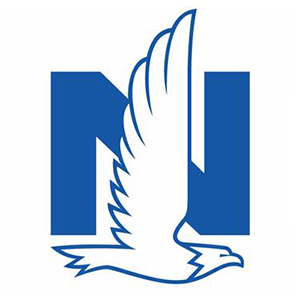 Let me first say,
Nationwide Mutual Insurance Company
is huge. Therefore, this review is quite lengthy. I have done my best to slim it down to only the important points, and I am confident it will aid you in your research if you make it to the end.
With any large organization, you undoubtedly will have good things as well as bad things. And while we can go on for days about each and every business facet under the Nationwide banner, the focus of this review (for the most part) will be on their insurance business.
Lets begin.
Nationwide Mutual Insurance Overview
Originally founded in 1925 as the Ohio Farm Bureau Federation, Nationwide changed their name in 1955 to Nationwide Mutual Insurance Company.
Who is Nationwide today?
Acquisition is the name and Nationwide is winning the game!
As one of the biggest organizations in the world and certainly one of the largest insurance companies, Nationwide has achieved their big size through not only organic growth, but continued acquisition and partnership.
Nationwide is the flagship name for a number of subsidiary companies, including:
Colonial Country Mutual
Crestbrook Insurance
Farmland Mutual Insurance
In total, there are over 70 companies that fall under the Nationwide banner.
Nationwide is structured as a mutual company, so unlike a publicly traded organization in which ownership is expressed in stock, Nationwide's policyholders are technically the owners. In theory, this type of corporate structure allows for profits and losses to be passed to members (policyholders) often in the form of premium increases/decreases and dividends. However, not all Nationwide affiliated companies are mutual companies.
So what does that mean for you?
There are positives and negatives that come with a true mutual insurance company. On the plus side, the organization is supposed to operate in the best interest of the policyholders, as well as pass savings along to you. On the negative side, policyholders can be on the hook for bad financial years (higher premiums).

Insurance Products
Nationwide offers a number of products to their customers, they are a full service company. This section will dive into the different insurance coverage options available, as well as my thoughts about them.
Auto Insurance
Nationwide was founded as a car insurance company and that aspect of their business continues to be the largest part of their overall portfolio. In addition to car insurance, Nationwide also offers coverage for:
Motorcycles
Snowmobiles
ATVs
RVs
Boats
Personal Watercraft
Scooters
Nationwide offers insurance policies in 44 states & Washington DC, with coverage terms that include a standard set of protection, typically referred to as bodily injury and property liability.
Their auto insurance policies can be supplemented with optional add-ons:
Collision
Comprehensive
Uninsured Motorist
Underinsured Motorist
Roadside Assistance
Medical Payment Coverage
Personal Injury Protection
Gap Insurance
Rental Reimbursement
In addition to standard insurance offerings, Nationwide's marketing department has devised products and features to help them stand out from the crowd. We have found, as with most of their competitors, these additional "add-ons" are used more to build fancy commercials with catchy jingles in an effort to attract new customers. When you get down to the meat of these products, they often lack much value for the policyholder.
Vanishing Deductible®
Similar to Safeco's diminishing deductible, Nationwide offers as an add-on (add-ons are typically not free) to your basic auto policy. I am sure we have all seen the commercials presenting it as a cost saver.
The sales pitch states you can lower your deductible by $100 (max $500) for every year of safe driving. That sounds great on paper, but according to this example by CarInsurance.com, the numbers do not really add up long term. Many people end up paying more for the feature than it's actually worth.
Accident Forgiveness®
It is my opinion that this is also an unnecessary add-on that ultimately drives up the price of premiums. Insurance companies are never going to take a loss on a feature like this, so it's almost guaranteed to be priced at a point that most people pay more than they use.
This type of add-on seems a lot like an extended warranty to me. Sure there are people that swear by them because it bailed them out once or twice, but over the life of a driving career, the majority of people will pay more into it than they ever get out. We already do that with insurance as a whole, so tacking on additional "features" just drains more dollars over the long haul.
On Your Side® Review
This just smells like another marketing gimmick.
According to Nationwide's website, every policyholder once a year, or when there is a major life change, is entitled to "free advice" known as the On Your Side® Review. Nationwide markets this as a product providing the benefits of confidence and peace of mind that you will gain all the information you need to make an educated decision regarding your insurance needs.
You know what I call it? An agent doing their job.
There is nothing special about an On Your Side® Review. Sitting down with an agent from just about any other insurance company is likely to yield similar results. For example, just take a look at State Farm's Discount Double Check.
Car Insurance Discounts
As far as auto insurance discounts go, Nationwide has a lot of them. They include:
Multi-policy (up to 25%) – Bundle your home, auto and life
Nationwide Family Plan® (up to 25%) – Cover your entire family
Accident free discount (up to 5%) – After 5 years safe driving
Good student discount (up to 15%) – Teens with a B average
Anti-theft discount (up to 5%) – Vehicle alarm, GPS, etc.
Easy pay sign-up discount ($30 off) – Electronic fund transfer (paperless)
Affinity car insurance discount (up to 10%)
Paper-less documents – Have bills, memos etc emailed to you rather than paper copies sent.
Property Insurance
Property insurance generally offers protections against pretty much everything that could go wrong with your home and/or the personal belongings inside. Specifically, things like earthquakes, flooding, wind, rain, tornado damage, sewage backup, burglary and so on.
Nationwide Homeowners Insurance Coverage
Nationwide, as I have mentioned already, is a big company, and offers an extensive list of product offerings. Nationwide's homeowners insurance is no different:
Personal Liability
Dwelling
Replacement Cost Plus
Water Backup, Sewage
Scheduled Personal Property
Other Structure Coverage
Contents Coverage
Like Nationwide did for their auto product lines, they too have devised quite the marketing plan to differentiate their product offerings from others.
Nationwide's Brand New Belongings®
I bet you have heard of Nationwide's Brand New Belongings®, or at least seen the commercials were the ninja girl dressed all in black follows the burglars and replaces all stolen items with "brand new" versions.
This add-on is nothing more than extended replacement coverage for your belongings, which many insurance companies are willing to sell you. What extended replacement coverage means is an insurance company will pay more than just the depreciated value of an item lost in a covered accident.
Here is an example:
If you buy a laptop for $800 and use it for a year, the actual value of that laptop is probably more like $300 now that it is old and used. If that laptop was lost in a fire, some insurance policies would pay you what it was worth that day, so $300. With extended replacement coverage (a.k.a. Brand New Belongings) the insurance company would pay you what it costs to actually get a new one.
An important caveat to this program (which Nationwide explains on their website) is that the actual cash value of the item will be reimbursed up front (so the $300 from the example above). The remaining amount will be reimbursed after you purchase the replacement and supply a receipt to the insurance company. This is pretty standard for extended replacement coverage.
Nationwide's Better Roof Replacement®
To be perfectly honest, I don't really get this one.
The basics of this feature is Nationwide will rebuild your roof at a "higher standard" than the previous one, on the off chance you have a covered loss that requires your roof to be replaced.
If an insurance company pays to have a customer's roof replaced, you would think they would have a vested interest in making sure the roof was rebuilt in a good manner, since they are probably still insuring it. The idea that a customer needs to pay more in order to guarantee a good roof rebuild sounds strange to me.
Homeowners Policy Discounts
Just like with their car insurance, Nationwide offers a number of ways to lower your home insurance premiums:
Multi-Policy – Save up to 20% if you bundle home and auto
Protective Device Discount – Up to a 15% discount with alarms (fire, burglary, smoke etc.)
Claims-Free – File no claims, you may get a discount
Age of insured – Over 60? You may receive additional savings
Life Insurance
Nationwide offers just about every type of life insurance an individual or family may be looking for, term, whole, universal, or variable. In addition to the coverage options, they also provide some basic tools on their website designed to help you determine the type of life insurance that is right for you.
A word of caution before using insurance company website tools: Use them with a grain of salt. They are ultimately created by the organization trying to sell you something, so keep that in mind.
Products offered:
I am going to take a quick opportunity to inject a little bit of my personal opinion as it pertains to life insurance. If you are reading this section, then it may be of interest to you. If not, simply skip down a few paragraphs.
Here is the thing when it comes to life insurance – Most agents will try and sell you whole, variable and universal policies.
Why? Because they make a lot of money from them.
Somewhere along the line, insurance companies figured out they could package life insurance with "investments" and get their hands into the lucrative money management game. It is my strong belief that most people are best served by purchasing cheap, term life insurance policies and investing the difference.
But this is neither the time, nor place to dive into this. If you want to read more about my thoughts on the matter, check out why term life insurance is better than whole life insurance.
Nationwide Insurance Rates and Premiums
Nationwide is expensive.
When performing our car insurance rate quote test, they came in roughly 30% higher than the average. That makes Nationwide one the most expensive insurance companies we have reviewed, so if you are looking for low cost insurance, there is no need to continue reading.
If Nationwide is so expensive, how do they insure millions of people?
Well the answer can be as simple as you get what you pay for.
A more complicated response would touch on the point that Nationwide is a mutual company and so during financially strong periods of time, cost savings and dividends may be awarded back to their policyholders.
Insurance needs must also be considered. If you have your home, life, vehicles and businesses insured with Nationwide, multiple policy discounts can drastically lower premiums.
There are a number of other reasons Nationwide's higher price can be justified, even if you are only insuring your car. The sheer volume of Nationwide's infrastructure, including their total loss departments, ensures fast, convenient and efficient claims handling. The better the claims handling process, the faster you get paid.
Nationwide Claims
Remember I used Nationwide's very large infrastructure as a cost justification? Claims handling is where this infrastructure brings value to you as the insured.
The average person's exposure to auto insurance is often limited to making a premium payment, and those rare instances when they are involved in an accident. Therefore insurance companies have two very important client touch points, cost and claims handling. If they are bad at one they better be great at the other, and we already know how Nationwide performs when it comes to cost.
Few others have the capability to handle the claims process as well as Nationwide.
There are five (5) ways to start a claim:
Phone – 800-421-3535
Online – Claims Center
Call your agent
Log into your personal Nationwide account
Nationwide's mobile app
Easy, right?
In my opinion, if ever Nationwide's mantra of being On Your Side holds true, it's during the claims process.
Nationwide Mobile App
It's no Angry Birds, but I have found it quite functional.
Nationwide currently offers applications for both the iPhone and Android, and the general sense of the app reviews are good.
The app is free, very functional, and easy to navigate. I was easily able to obtain a quote and find local agents. Additionally, my research revealed that those with Nationwide insurance policies can do a lot of handy stuff right on their phone.
Nationwide also has a mobile app for banking, the Nationwide Bank app. It is also free and seemingly quite functional. I imagine it would be even more functional if I banked with Nationwide.
Customer Feedback
Generally, I found people seem to be pretty happy with their Nationwide insurance. Many policyholders claim they have been with them for many years and insure everything from their vehicles to their businesses.
I did pick up on one negative trend: people being dropped after filing a claim.
There is also some bad mouthing of the company out there, which is to be expected with a company of this size. What I try and do is look for trends, specifically negative ones, and with the exception of people claiming to have been dropped, there doesn't seem to be many glaring issues.
Overall, people have positive things to say about the customer service Nationwide provides, specifically during the claims process.
Contrary to everything I just said about customer reviews, the Better Business Bureau rates Nationwide's overall customer experience as negative. The website gives Nationwide a precise 3.71 stars out of 5. However, it is important to keep in mind that in most cases people go to the BBB when they have something to complain about.
The BBB reports 404 total complaints in the last 3 years, with 115 of them closed in the last 12 months. All 404 complaints have been closed. 70% of the complaints were regarding problems with products and services.
My opinion is Nationwide appears to take pretty good care of the customers they have.
Charitable Contributions
Nationwide has always been, and remains, an extremely charitable organization.
In 2007 Nationwide donated $50 million to Columbus Children's Hospital. After their donation the hospital changed its name to the Nationwide Children's Hospital.
Aside from their charitable contributions Nationwide is a large corporate sponsor. Here are a few of their sponsorships:
Jack Hanna & the Columbus Zoo & Aquarium's Into the Wild TV show
Professional Golfers Association of America's Memorial Tournament
NASCAR Nationwide Series
Columbus Blue Jackets
Cincinnati Bengals
Bottom Line
Nationwide is expensive. If you are looking for cheap insurance, look elsewhere.
If you are interested in more than just low cost, then Nationwide is worth exploring. They offer practically every type of personal insurance known to man, and their claims process seems fair and reasonable.
However, I would still say to approach their "add-ons" with  caution and remember that they are probably not free. If you think you need a magic deductible or fancy roof replacements, make sure you completely understand what you are getting and how much it will ultimately cost.

For a list of companies that we recommend, visit our Best Insurance Companies page.
Review Information
Summary
Reviewer
Review Date
Reviewed
Author Rating