Best Insurance for Tesla Drivers
The best Tesla car insurance is going to be more expensive than the average insurance due to the high cost of replacing and repairing high-tech parts. Liberty Mutual, Geico & Progressive offer discounts that can lower the rates for Tesla insurance and are available nationwide.
Are you looking for free insurance quotes?
Secured with SHA-256 Encryption
UPDATED: Jun 1, 2022
It's all about you. We want to help you make the right coverage choices.
Advertiser Disclosure: We strive to help you make confident insurance decisions. Comparison shopping should be easy. We are not affiliated with any one insurance provider and cannot guarantee quotes from any single provider.
Our insurance industry partnerships don't influence our content. Our opinions are our own. To compare quotes from many different insurance companies please enter your ZIP code on this page to use the free quote tool. The more quotes you compare, the more chances to save.
Editorial Guidelines: We are a free online resource for anyone interested in learning more about insurance. Our goal is to be an objective, third-party resource for everything insurance related. We update our site regularly, and all content is reviewed by insurance experts.
Tesla is the biggest buzzword in the automotive industry in recent years, and their technologically advanced cars are growing in popularity. They cam also be expensive, both to purchase and to insure.
It is normal in the insurance industry for a higher-value car to have a higher insurance premium; they cost more to repair which means insurance companies will pay out more on claims. Tesla drivers have faced some high insurance rates, which has been a source of frustration to those who see them as the cars of the future. As with any insurance, however, there are great deals out there for those who shop around.
Basics of Tesla Insurance
Insuring a Tesla is no different from any other car; all of the same coverage options and requirements apply. You will need to carry state legal minimum liability coverage at the very least, and comprehensive coverage and collision coverage that meets lender requirements (unless you do not have a loan, but you may still want that coverage to protect your investment).
Every vehicle is rated by insurance companies based on a large amount of data in regards to frequency of claims and the amount of the payouts on those claims. The Tesla is no different, and unfortunately for Tesla owners, many insurance companies have determined that the cars are a high risk of an expensive payout.
In the case of a car like the Tesla, that is often because repairing or replacing the high-tech parts of these cars after an accident can be much costlier than a more basic vehicle.
Tesla is still relatively new, so the insurance companies haven't accumulated as much data as with other vehicles just yet. Over time the rates may go down as the car proves its safety record as well as claims record.

Are you looking for free insurance quotes?
Your one-stop online insurance guide. Get free quotes now!
Secured with SHA-256 Encryption
Are you looking for free insurance quotes?
Your one-stop online insurance guide. Get free quotes now!
Secured with SHA-256 Encryption
Our Process
The first thing we did when choosing our top picks for Tesla insurance was spend a little time perusing some Tesla owners' online forums, where insurance companies and rates are a popular topic. From this, we were able to gather some information as to which companies are offering Tesla drivers good rates and which seem to be overcharging. The forums offer a good cross-section of the nation as well, so we know when companies are named repeatedly that they are not just a good deal in one area.
We also looked for companies that offer alternative fuel discounts. Not only do these discounts bring down the rates for a Tesla, simply offering the discount falls in line with Tesla's aim of promoting alternative fuel options.
As always, the company's reputation for paying claims fairly and quickly played a role, as did their general reputation. All of our top picks for your Tesla are also top picks for auto insurance in general.
We looked for companies that offer reasonable rates to insure a Tesla, and also offer a lot of various discounts that can help drivers get those rates down further. Since rates vary by location, our picks may not always be the least expensive for everyone – but they will be solid choices to start with.
Finally, all of our picks are available to the general public and offer coverage nationwide. While USAA showed up in many of the Tesla forum conversations, they are only available to those with the military connections to qualify. They get a very honorable mention and should be on your list if you are eligible.
Our Top Recommendations
All of these companies are Tesla-friendly and will help you to save on your insurance while getting great coverage.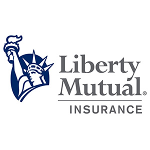 Liberty Mutual
Liberty Mutual actually partners with Tesla to provide the Insure My Tesla program which they underwrite. The product was created for the purpose of helping Tesla owners get good coverage. Our research on this program showed that for some people it is really cheap, while others found it very expensive.
So, while it may or may not be a good deal for you, this plan will ensure that if your Tesla needs repairs you won't have any issues fighting a claims department; it is designed with the understanding that Tesla repair has very specific requirements. Even outside of the Tesla-branded coverage, Liberty Mutual has a good reputation and offers plenty of good discounts – including an alternative fuels discount. That makes them one of the most Tesla-friendly companies around.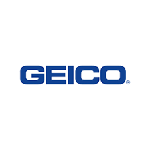 Geico
In spite of the fact that they do not offer an eco-friendly car discount, Geico was one of the most commonly named companies among Tesla drivers, and rate quotes seem to bear out their affordability. That appears to be fairly common across the country as well, and not just in our sample area.
Geico also stacks up well with claims and reputation, and it is the second largest auto insurance company in the country. Even for the hard to insure Tesla, it seems they come through for most drivers.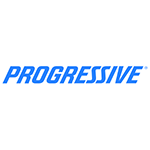 Progressive
Like Geico, Progressive is a big company with a good reputation and some of the best rates around. That applies to the Tesla as well. Again, in spite of the lack of a specific discount for alternative fuels, Progressive topped our list.
We also found Progressive to be popular among Tesla drivers who had difficulty finding good coverage at a reasonable rate. Again, that appears to hold true in all parts of the country.
Shopping for Tesla Insurance
Most Tesla owners experience some sticker shock when they first look at the insurance rates. Those higher rates can always be mitigated – so don't panic.
The main thing to do when shopping for Tesla insurance is to bundle as much as you can. Multi-car and auto-home insurance discounts are the biggest discounts around, and they can make a big dent in your car insurance bill. Remember, renters insurance also often qualifies for a discount when bundled with auto.
With the recent release of the Tesla Model 3, we anticipate that rates will get a little better; it is a more affordable option, and as more used versions become available it will become a bit easier to insure.
Remember that Tesla can be expensive to insure because it is expensive to repair – you do not want to skimp on coverage. Make sure your policy protects you properly so there are no nasty surprises when it comes to a claim. When it comes to Tesla coverage, even more so than with any other vehicle, the cheapest is probably not the best.
Second to that is to note that some car insurance companies balk when it comes to the requirements of repairing a Tesla – OEM parts and very specific body materials. Look for a company that embraces Tesla so you can be sure they are going to give you the claims service you need and not a fight.
Are you looking for free insurance quotes?
Your one-stop online insurance guide. Get free quotes now!
Secured with SHA-256 Encryption
The Bottom Line
Finding great insurance for a Tesla is a challenge, but by shopping around and bundling your insurance you can find some solid options. Many insurance companies will try to make their rates look better by quoting bare-bones coverage, and that is rarely sufficient, so keep an eye out for cut-rate companies. When it comes to covering your Tesla, it's best to go with a larger company that has the experience to take care of your car.

Are you looking for free insurance quotes?
Your one-stop online insurance guide. Get free quotes now!
Secured with SHA-256 Encryption