Aetna Final Expense Insurance Review & Complaints: Life Insurance
The Aetna Final Expense issue ages range from 45 to 89 with a death benefit starting at $3,000 and going as high as $35,000. An Aetna insurance quote for a level plan with a death benefit of $10,000 at the issue age of 45 came back with Aetna insurance rates of $32.50/mo.
Are you looking for free insurance quotes?
Secured with SHA-256 Encryption
UPDATED: Jun 1, 2022
It's all about you. We want to help you make the right coverage choices.
Advertiser Disclosure: We strive to help you make confident insurance decisions. Comparison shopping should be easy. We are not affiliated with any one insurance provider and cannot guarantee quotes from any single provider.
Our insurance industry partnerships don't influence our content. Our opinions are our own. To compare quotes from many different insurance companies please enter your ZIP code on this page to use the free quote tool. The more quotes you compare, the more chances to save.
Editorial Guidelines: We are a free online resource for anyone interested in learning more about insurance. Our goal is to be an objective, third-party resource for everything insurance related. We update our site regularly, and all content is reviewed by insurance experts.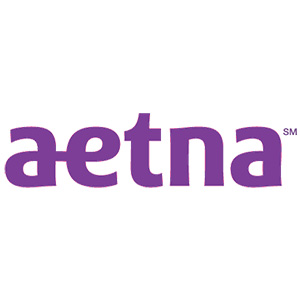 Aetna is one of the biggest names in health insurance, writing individual and group major medical insurance for millions of people. They also offer a suite of products under the Aetna Senior Products name, including final expense insurance.
About Aetna
Aetna traces its roots back to a fire insurance company created in the early 1800s. In 1853 Aetna Life Insurance was created when the annuity portion of the company separated, and this company would eventually become the third largest health insurance provider in the United States, known simply as Aetna.
The company entered the health insurance market in 1899. By the turn of the next century, Aetna was no longer in the life insurance business, having sold off its policies and focused in on health insurance. In 2018 Aetna merged with CVS Health – now listed as the parent company – to form one of the largest healthcare companies in the nation.
Today they offer only one life insurance product – the final expense policy in their senior products suite – that is actually underwritten by subsidiaries. The two Aetna companies that write these policies are American Continental Insurance Company and Continental Life Insurance Company of Brentwood, Tennessee.
Aetna's final expense plan is available in most states, excluding the West Coast and several Northeast states. Plan availability varies by state.
Aetna senior products, including the life insurance policy, are sold through independent agents. The company headquarters is located in Hartford, Connecticut.
Are you looking for free insurance quotes?
Your one-stop online insurance guide. Get free quotes now!
Secured with SHA-256 Encryption
Aetna Final Expense
Aetna's customer-facing site does not offer much in the way of information, only a short paragraph. A search helped us to locate a brochure that is provided to potential agents from which we were able to gather more information.
Issue age for the final expense plan is from 45 through as old as 89 depending on the plan. The death benefit starts at $3,000 and goes up to a maximum of $35,000, with lower maximums offered at older issue age brackets.
There are three levels of the plan available: a level benefit, graded benefit, and modified benefit. Qualification for each depends on health status as well as age.
The level benefit plan is the only one available to age 89. This plan pays the full death benefit from the date of issue. In the youngest age bracket, 45-65, the maximum of $35,000 is available, decreasing from there to a maximum of $10,000 for applicants between 86-89.
The graded benefit plan pays 40% of the death benefit in the first year, 75% in the second year, and the full death benefit from year three onward. This policy can be issued at up to $35,000 for those aged 45-65 and to a maximum of $25,000 for those ages 66-80.
The modified benefit plan pays out premiums paid plus 10% during the first two policy years. From the third year on, the full benefit is available. Maximums are the same as the graded benefit with the one difference that the issue age is capped at 75.
The plans offer an age range that is broader than many other final expense plans and also offer levels of coverage for various states of health. That makes Aetna's plans more accessible than some other companies.
Rates
Online quoting for Aetna is not offered, but they do have a rate chart located in the same producer brochure that provided us with plan details.
The sample rate for a level plan with a death benefit of $10,000 is $32.50 a month at the lowest issue age of 45. At 65, that premium is $55.83, and at age 89 it goes up to $286.67. All of these rates are for a male non-smoker. These are a bit on the high side – we have seen lower rates for this coverage elsewhere.
The rate charts do not give a full range of numbers but do give us an idea of what to expect from an actual rate quote. Rates are likely to vary based on the state of residence and on each applicant's health.
Claims
It was a bit difficult finding any information regarding claims on the Aetna Senior Products website. We did locate a claims phone number and email address in a PDF file on the Contact Us page of the website.
The toll-free claims line is open Monday through Friday from 7:00 a.m. to 8:00 p.m. central time. The phone number is the same as the customer service line given for the underwriting companies.
We did not notice any claim forms or other useful information on the website.
Are you looking for free insurance quotes?
Your one-stop online insurance guide. Get free quotes now!
Secured with SHA-256 Encryption
Ratings and Consumer Reviews
With a company like Aetna, it is difficult to separate reviews for a small branch like their senior products line from the overall reputation of the huge company that is mainly focused on health insurance.
Aetna itself has an A+ rating with the Better Business Bureau (BBB), with a total of 558 complaints on file in the past three years. That number sounds high, but given Aetna's size, it is really on the low side.
American Continental Life, which actually underwrites and administers the policies, also has an A+ rating. There are 5 complaints on file for the company, which has been accredited since 2012. The one review of the company has to do with billing and seems to have been resolved.
We were unable to find anything in the way of reviews that directly focus on the life insurance branch of Aetna. It is possible that some are mixed in with the general Aetna complaints, but a perusal of those complaints did not yield any obvious results. Most of Aetna's complaints are focused on their main product, health insurance, which makes sense.
The Bottom Line
Aetna offers final expense insurance to a fairly wide population, with a wide age range and several levels that will allow even those with health issues to qualify. We found nothing of concern in terms of the reputation of the underwriting company, and although the sample rates appear on the high side, they may be worth contacting for a more accurate quote.