ConnectiCare Insurance Review & Complaints: Health Insurance
ConnectiCare provides an extensive list of health care plans, including Access Health Marketplace Plans as well as individual health insurance coverage. ConnectiCare insurance company rates are $403 per month for the most expensive plan. Despite offering multiple plans, this ConnectiCare Review finds the company with a D- rating with the Better Business Bureau.
Are you looking for free insurance quotes?
Secured with SHA-256 Encryption
UPDATED: Jun 1, 2022
It's all about you. We want to help you make the right coverage choices.
Advertiser Disclosure: We strive to help you make confident insurance decisions. Comparison shopping should be easy. We are not affiliated with any one insurance provider and cannot guarantee quotes from any single provider.
Our insurance industry partnerships don't influence our content. Our opinions are our own. To compare quotes from many different insurance companies please enter your ZIP code on this page to use the free quote tool. The more quotes you compare, the more chances to save.
Editorial Guidelines: We are a free online resource for anyone interested in learning more about insurance. Our goal is to be an objective, third-party resource for everything insurance related. We update our site regularly, and all content is reviewed by insurance experts.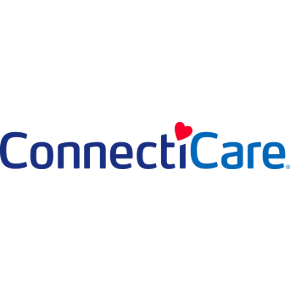 Are you looking for free insurance quotes?
Your one-stop online insurance guide. Get free quotes now!
Secured with SHA-256 Encryption
One of Connecticut's top health insurance services providers, ConnectiCare offers individual and family health plans as well as employer-sponsored options. They offer a variety of health insurance plans with varying networks across the state.
Do you have a question? We have answers. Let's get started below.
What is ConnectiCare?
ConnectiCare was founded in Farmington, CT in 1981 by a group of medical professionals who lived and worked in the area. It was the state's first HMO and operated as a non-profit organization until 1997 when it converted to a for-profit company. By 2011 the company had become the largest health insurance provider in the state by enrollment numbers and was ranking among the best insurance companies in the nation.
In 2016, ConnectiCare considered a move to stop offering plans on the state's health marketplace, Access Health, due to denial of requested premium increases. The move would have left only Anthem on the marketplace. The company rescinded their plan for departure from the marketplace and continues to offer coverage as of the time of this review.
ConnectiCare plans can also be purchased directly and through brokers across the state.
Are you looking for free insurance quotes?
Your one-stop online insurance guide. Get free quotes now!
Secured with SHA-256 Encryption
Are you looking for free insurance quotes?
Your one-stop online insurance guide. Get free quotes now!
Secured with SHA-256 Encryption
What ConnectiCare health care policies are available?
ConnectiCare offers a truly extensive list of plan options at every metallic level, although the vast majority are silver plans. Plans offered on the state marketplace differ from those offered directly by the company.
Access Health Marketplace Plans
ConnectiCare has two different lines of marketplace offerings. The Passage plans are considered value options and have a smaller network with lower copays. The Choice plans offer a broader network and include the option of an HSA.
All of the Passage plans are silver level plans, and all have a copay of $5 for primary care visits, with specialist visits starting at $25. The four silver plans in this category each have different deductibles, starting with a $0 deductible option on the CSR 94% plan. The highest deductible in this category is the base plan, with deductibles of $2,900 per person and $5,800 per family.
Some of the Passage plans are also listed in the Choice plans category, although they have different deductibles and copays with the exception of the CSR 94% plan. This plan remains a $0 deductible plan, but copays are slightly higher at $10 for primary care.
There are eight silver level plans in the Choice category, a selection that is likely to result in confusion for consumers. Deductibles range from the $0 plan already mentioned up to $4,000 individual and $8,000 family. Copays for primary care range from $10 up to $35.
There are two bronze level plans offered on the marketplace, one with and one without an HSA. The HSA option has a slightly lower deductible at $5,685 individual and $11,370 family, versus $6,000 individual and $12,000 family for the non-HSA plan. The former has a 10% coinsurance after deductible, while the latter has a $40 copay for primary care visits.
One gold plan is offered on the marketplace. Is has deductibles of $1,550/$3,100 and a $20 copay for primary care visits.
The final marketplace plan is a catastrophic plan. Three primary care visits are covered with a $30 copay before the deductible begins to apply. This deductible is the highest of all plans at $7,150 individual and $14,300 family.
ConnectiCare Solo Plans
The Solo plans are the off-marketplace options. There are several to choose from with both HMO and POS choices, some offering an HSA.
Two bronze-level plans are available, one an HMO and one a POS; both of these plans include an HSA. The deductibles mirror the two options on the marketplace, but in this case, both plans cover primary care visits at 100% after the deductible is met.
There are four silver-level plans, with one of them offering an HSA; this plan also has the lowest deductibles at $3,000 per person and $6,000 family, with a 20% coinsurance after deductible. The remaining plans vary up to $5,000/$10,000 deductibles, but all have a $30 copay for primary care visits.
The single gold plan offered off-marketplace has deductibles of $1,000 individual and $2,000 family. The primary care copay is $30 per visit.
What are ConnectiCare rates?
We obtained quotes using the profile of a 30-year-old man without a spouse or dependents, living in the company headquarters' zip code. To reduce the number of results, we quoted the non-marketplace plans.
The least expensive plan is the bronze level HSA option coming in at $307.34 per month. The most expensive is the gold level plan, with a rate of $432.02 per month.
Since this company is limited to only one state, we are unable to compare these rates nationwide, nor with our usual sample rate. There does appear to be a good range of plan options at various price points.
Are you looking for free insurance quotes?
Your one-stop online insurance guide. Get free quotes now!
Secured with SHA-256 Encryption
How are claims processed?
As with most health insurance companies, ConnectiCare handles claims internally, directly with providers. Those who sign up for HMO plans may find that claims are processed more quickly than with POS plans, due to the direct connection between the provider and the insurer.
How are ratings and consumer reviews?
In spite of claims of excellent ratings, ConnectiCare has a D- rating with the Better Business Bureau (BBB). The rating is a result of failing to respond to six of the complaints registered against the company, although there have only been a total of 13 complaints in the past three years. Of those, eight were closed in the past 12 months.
We found little in the way of reviews of ConnectiCare outside of a handful of comments on Yelp, with one positive and a few negative. Overall, there is not a lot of information in terms of consumer opinion on this company.
What is the bottom line?
ConnectiCare has a somewhat overwhelming number of plan options that the average consumer will probably find confusing; it does, however, provide a lot of options. Currently one of only two companies in the Connecticut marketplace, this company is likely to come up as an option for most residents of the state. They appear to have a good reputation and are worth considering, although assistance with choosing a plan will likely be needed.
Are you looking for free insurance quotes?
Your one-stop online insurance guide. Get free quotes now!
Secured with SHA-256 Encryption