BridgeSpan Health Insurance Review & Complaints: Health Insurance
Bridgespan Health Insurance Company offers an HSA-qualified plan, the Bridgespan Exchange HSA, as well as bronze, silver, and gold non-HSA plans. Bridgespan health insurance reviews are sparse, but Bridgespan health insurance rates can be paid conveniently in multiple ways including online.
Are you looking for free insurance quotes?
Secured with SHA-256 Encryption
UPDATED: Jun 1, 2022
It's all about you. We want to help you make the right coverage choices.
Advertiser Disclosure: We strive to help you make confident insurance decisions. Comparison shopping should be easy. We are not affiliated with any one insurance provider and cannot guarantee quotes from any single provider.
Our insurance industry partnerships don't influence our content. Our opinions are our own. To compare quotes from many different insurance companies please enter your ZIP code on this page to use the free quote tool. The more quotes you compare, the more chances to save.
Editorial Guidelines: We are a free online resource for anyone interested in learning more about insurance. Our goal is to be an objective, third-party resource for everything insurance related. We update our site regularly, and all content is reviewed by insurance experts.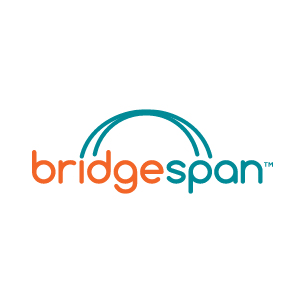 Offering services in Idaho, Oregon, Utah, and Washington, BridgeSpan is a relatively new health insurance company resulting from the Affordable Care Act. With a variety of plans and added benefits, they are working to create a new kind of health insurance company.
What is BridgeSpan?
BridgeSpan was founded in 2012 and is one of many companies created in response to the Affordable Care Act (ACA) and the changes it brought to the health insurance industry. BridgeSpan is an affiliate of Cambia Health Solutions, their parent company. Cambia, which is headquartered in Portland, Oregon, was previously known as The Regence Group and is a major healthcare company associated with Blue Cross Blue Shield. The name change occurred in 2013.
Currently, BridgeSpan products are available in four states: Washington, Oregon, Utah, and Idaho. The company's headquarters are located in Salt Lake City, Utah. Products are sold online through health insurance marketplace websites during open enrollment periods and/or special enrollment with a qualifying life event.
Bridgespan's plans match the ACA plan types, with standard, Bronze, Silver, and Gold. All available with varying levels of health insurance coverage and deductibles.
Are you looking for free insurance quotes?
Your one-stop online insurance guide. Get free quotes now!
Secured with SHA-256 Encryption
What types of insurance products does BridgeSpan offer?
Bridgespan's health insurance plans meet the ACA requirements and offer a range of different options to choose from. Some plans allow for adjustments to meet individual budgets such as the use of a Health Savings Account (HSA), varying deductible options, and coverage options.
HSA-Qualified Plans
BridgeSpan offers an HSA-qualified plan, the BridgeSpan Exchange HSA. This option is available at both the Bronze and Silver levels, with several different network choices depending on the location in which you live. HSA plans are available with varying deductibles to allow customers to choose their level. Plan deductibles may also vary by state.
Non-HSA Plans
Standard Bronze, Silver, and Gold
Exchange Silver and Gold
These plans can vary by state and are also available with a selection of different networks, allowing customers to choose the one that includes their preferred providers. BridgeSpan can help with individual health insurance plans or group plans.
Are you looking for free insurance quotes?
Your one-stop online insurance guide. Get free quotes now!
Secured with SHA-256 Encryption
Dental and Vision
BridgeSpan offers some plans, depending on the state, which include dental and vision. For those that do not, they offer the option to add dental and vision. The coverage offered is through LifeMap, another organization under the Cambia group umbrella.
What networks are available with BridgeSpan?
BridgeSpan works with a variety of different networks depending on the state in which you are purchasing coverage. Some of these networks may be familiar to those who have encountered them through other insurance plans.
Utah Options:
Are you looking for free insurance quotes?
Your one-stop online insurance guide. Get free quotes now!
Secured with SHA-256 Encryption
Oregon Options:
Washington Options:
RealValue and Simple Connect Network
UW Medicine Network
MultiCare Health System Network
EverGreen Health Partners
PeaceHealth
Providence-Swedish Health
The Everett Clinic
Idaho Options:
The company's website has a search function that allows members to search for doctors and determine which providers or various specialties, as well as hospitals and clinics, are in or out of network.
Are you looking for free insurance quotes?
Your one-stop online insurance guide. Get free quotes now!
Secured with SHA-256 Encryption
What are the customer benefits of BridgeSpan?
BridgeSpan promises to provide more than the average health insurance plan through included services and benefits. Some of these health plans are fairly common to health insurance companies, and others are less so.
Customers can take advantage of the following:
A 24-hour Nurse line for questions and advice
Health care case management for serious health conditions
Chronic condition management, offering assistance and support for those living with a chronic condition
Wellcoach, a health coaching program assisting with weight loss and healthy living
Special Beginnings, a maternity care and support program
CoPatient Claims auditing assistance
A variety of discounts on services such as Lasik surgery, health club membership, and other health-related products and services
Are BridgeSpan's rates reasonable?
Like all health insurance plans, BridgeSpan plans vary in cost based on where you live, the type of coverage you select, how many people are in your household, and the deductibles you choose.
Because of all the factors that go into health insurance rates, it is difficult to make a comparison based on premiums. Research does indicate that there has been some concern regarding the rates at BridgeSpan, at least in Oregon, where a public interest group published this article regarding a 2014 rate increase request from the company.
BridgeSpan offers several payment options, including automated payments through the online system. Customers can also track payments and plan information via the customer portal on the website.
Are there any consumer complaints against BridgeSpan?
As BridgeSpan has only been around for a few years, it's not surprising that there is little in the way of consumer feedback available. The organization has not had sufficient time to build a reputation, especially not in comparison to major health care companies.
Are you looking for free insurance quotes?
Your one-stop online insurance guide. Get free quotes now!
Secured with SHA-256 Encryption
What's BridgeSpan's financial strength rating?
| Rating Company | Grade | Financial Outlook |
| --- | --- | --- |
| AM Best | N/A | N/A |
| Fitch | N/A | N/A |
| S&P | N/A | N/A |
What's the bottom line?
While BridgeSpan is a relatively new health care company offering a new list of policies, they are backed by a huge insurance provider, Cambia, which ensures stability and gives the company more clout.
They are likely to be well worth considering in any health plan comparison, although it will be vital to check on the provider network, as it is not uncommon for newer plans to have a shorter list of options.
There is little information available in terms of the company's reputation, and few reviews to help determine things like customer service; this is something that may grow with time.