Amerigroup Insurance Medicare Insurance Review & Complaints: Health Insurance
In this Amerigroup Medicare insurance review you will learn that Amerigroup Medicare plans include Medicare Advantage and combined Medicaid and Medicare/Medicaid plans. Most Amerigroup Medicare Advantage rates are $0/mo, meaning you will not pay anything beyond regular Medicare Part B rates.
Are you looking for free insurance quotes?
Compare Quotes From Top Companies and Save
Secured with SHA-256 Encryption
UPDATED: Jun 1, 2022
It's all about you. We want to help you make the right coverage choices.
Advertiser Disclosure: We strive to help you make confident insurance decisions. Comparison shopping should be easy. We are not affiliated with any one insurance provider and cannot guarantee quotes from any single provider.
Our insurance industry partnerships don't influence our content. Our opinions are our own. To compare quotes from many different insurance companies please enter your ZIP code on this page to use the free quote tool. The more quotes you compare, the more chances to save.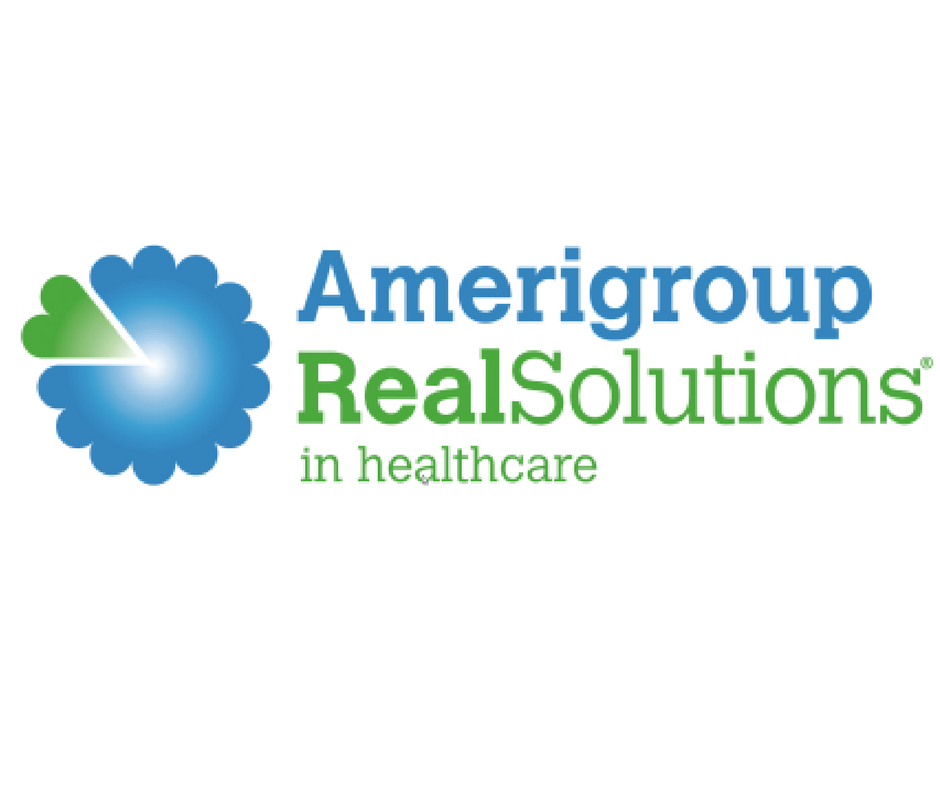 Serving a scattered group of states in various corners of the country, Amerigroup Insurance Company offers state-sponsored health insurance plans. Their primary markets are seniors, low-income families, and people with disabilities.
This Amerigroup Medicare insurance review will cover the health plans and health benefits that are available as well as company ratings. We'll provide information on how to get insurance quotes and more.
Before you buy insurance, be sure to shop around. Check out your options by entering your ZIP code into the quote box above for free rates.
Who is Amerigroup?
In 1994 the Americaid Community Care (or Amerigroup Community Care) program was founded to serve the needs to the network of children, mothers, and pregnant women who were enrolled in Medicaid. By 2001 they had become a publicly-traded company under the name Amerigroup. In 2006 the company began offering Medicare Advantage – Amerigroup plans to those who qualified for both Medicare and Medicaid, providing special needs plans. A year later, they moved into the standard market, although their primary focus remains on low income and special needs markets.
In 2012, Anthem acquired the insurer, and they now operate as a subsidiary. The company's headquarters is in Virginia Beach, VA. They serve Washington, Nevada, Tennessee, Iowa, Kansas, Texas, Louisiana, Georgia, Florida, New Jersey, New Mexico, and Maryland, and recently moved into Mississippi as well.
Are you looking for free insurance quotes?
Your one-stop online insurance guide. Get free quotes now!
Secured with SHA-256 Encryption
What policies are available?
The primary product is Medicare Advantage, although they also contract with the federal government to provide Medicaid and combined insurance plans as well. Currently, Advantage coverage is only offered in Tennessee, Texas, New Jersey, New Mexico, and Washington.
The company's niche plans are SNP, or Special Needs Plans. There are special eligibility requirements for these plans.
What are the Amerigroup Medicare Advantage options?
Amerigroup Corporation offers several plans under the Amerivantage name. The available coverage varies by state.
In most states, the Classic HMO plan is offered. This health plan is a zero premium choice (beyond the regular Medicare Part B premium) and has no deductible. The copay for primary care physician visits differs by state but is in the $5-10 range. The plan includes dental care, vision care, and hearing coverage, and also includes coverage for Part D prescription drugs.
There are a few other options for doctor visits available to choose from depending on where you live. The Dual Coordination HMO SNP plan is offered in several states and is also a zero premium and zero deductible plan. This plan also has a $0 copay for primary care provider visits and includes dental, vision benefits, hearing, and prescription drugs as well.
We looked at a few of the other health coverages offered and found them all to be quite similar – $0 additional premium and no deductible. All appear to include dental, vision, and hearing, which is not always the case with these plans.
What other products do they offer?
Currently, the insurer only appears to offer the Medicare Medicaid Plan (MMP) in Texas. This combined coverage is designed to help those who qualify for both policies to get the most out of their healthcare.
Government-sponsored Medicaid plans are available in most markets. These include managed medical assistance for low income pregnant women and for children who qualify for state health care coverage.
There are no Amerigroup Medicare Supplement plans, but Part D coverage is available.
Are you looking for free insurance quotes?
Your one-stop online insurance guide. Get free quotes now!
Secured with SHA-256 Encryption
How much are their rates?
Most of the options we encountered on the website are $0 premium. This means that those who enroll do not pay anything beyond their regular Part B premium. This is not surprising given the markets at which it aims its products.
As a result, it is the service that is more important for comparison than their rates.
How are claims processed?
As a Medicare Advantage and Medicaid plan provider, claims are processed directly through providers. There is no specific claims information provided for questions, however, the phone number is the same as the Member Services line and can be contacted with questions about coverage.
The provider portal requires a provider number and is accessed only by providers. There is a separate login for members.
Are ratings and consumer reviews positive?
The company has an A- rating with the Better Business Bureau (BBB). There have been a total of seven complaints registered against the company in the past three years. Two of those were closed in the past 12 months.
We had a hard time finding much in the way of consumer reviews of this company. The official rating for this company for 2017 is three stars, which is a bit lower than we would like to see. The lack of complaints, however, is generally good news.
Are you looking for free insurance quotes?
Your one-stop online insurance guide. Get free quotes now!
Secured with SHA-256 Encryption
What's the bottom line?
The company caters to a fairly specific market, although their plans are available to anyone who qualifies. With little information to go on in terms of their service and reputation, forming a clear opinion of them is difficult. They do offer low-cost options with added value available on their Advantage plans, and will likely be of interest to those on a tight budget. If you have special health care needs, Amerigroup has programs to help you get the care and services for your health condition.
Affordable insurance may be a good choice for you, but you should always see what else is available.
Enter your ZIP code now for fast, free Medicare quotes.
Editorial Guidelines: We are a free online resource for anyone interested in learning more about insurance. Our goal is to be an objective, third-party resource for everything insurance related. We update our site regularly, and all content is reviewed by insurance experts.