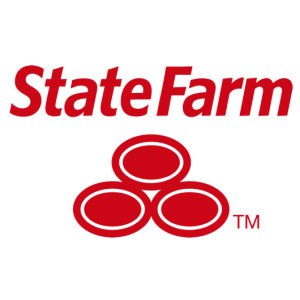 When it comes to personal insurance, State Farm is King of the Hill.
The company insures over 10% of the personal market in the United States, and are twice as big as their closest competitor, Allstate.
There is no way around it. They set the standard when it comes to personal insurance products.
See our State Farm Medicare review here
State Farm Overview
State Farm is headquartered in Bloomington, Illinois, and employs over 65,000 people throughout the country. They offer insurance products in all 50 states, and have recently expanded into the banking industry under the name State Farm Bank.
The primary sales force for State Farm is a network of independent agents (over 18,000) and agencies licensed to sell their products. These people and organizations do not generally work for State Farm directly, but rather are paid as independent contractors for selling and renewing their policies.
This is important to know for anyone looking at State Farm because it means your agent will not actually be employed by the company.
In addition, State Farm pays these agents sizable commissions for each new policy and renewal. These commissions are factored into the overall cost of the policy, and in many cases make them less affordable than direct-to-consumer companies like GEICO, Esurance and Progressive.
But enough about insurance rates. I will explore those in more depth further on in this review.
State Farm is organized as a mutual insurance company, which means they are technically owned by the policyholders and not outside investors. This can be both a blessing and a curse, depending on how the company is doing overall.
In a nutshell, mutual insurance companies can pass profits on to their policyholders by way of reduced premiums or dividend checks. On the flip side, policyholders can be on the hook for lean years.
State Farm is the largest player in the personal insurance realm, and by a huge margin.
At the opening of this review I mentioned that State Farm makes up over 10% of the personal insurance market. This is huge when you realize there are hundreds of personal insurance companies in the United States.
If you want to dig through the numbers, you can download the latest Federal Insurance Office report here.

Products and Services
As would be expected from a company of their size, you can buy just about any type of insurance a typical person or family would need from State Farm. Below is a list of their most popular products (along with a brief description), followed by some of my personal insight on specific insurance, offerings and add-ons:
Auto Insurance – Standard coverage options at play here, such as liability, comprehensive and collision. Optional features can be added, including roadside assistance, gap coverage and car rental reimbursement.
Home Insurance – State Farm offers standard homeowner's insurance policies, as well as condo coverage and renter's insurance. All policies will cover the insured's belongings, and varying degrees of property coverage will be included to match the structure type.
Life Insurance – As a large life insurance company, just about every type of standard coverage can be purchased. The most popular choices being term life, whole life and universal life.
Motorcycle Insurance – Like GEICO, State Farm has a surprisingly large motorcycle insurance portfolio, which makes sense because most people end up insuring their bike with the same company as their cars.
Health Insurance – While they are not thought of first as a health insurance company, State Farm does offer a lot of medical and medical supplement plans to their customers. There are multiple Medicare supplement plans available, as well as short-term medical coverage and dental insurance.
Disability Insurance – One of the more overlooked insurance policies, disability insurance is important for anyone that provides income which others rely on. We are much more likely to become disabled vs. dying during our working years, but most people tend to buy life insurance instead of disability insurance. (Hint: You can buy both!)
The list above is by no means everything they offer, but rather the most popular coverage options. Given State Farm's size, they are a one-stop-shop for most personal insurance needs.
Now that we have covered what they have available, I am going to take a moment to interject some of my opinions.
Discount Double Check
The first thing I want to address is State Farm's Discount Double Check.
We have all seen the commercials and the sales pitch. The idea is that your coverage needs and policies will be gone over with a fine-toothed comb to make sure you are both adequately covered and you have maximized your discounts.
This is a marketing pitch.
Sure they may use a fancy sheet of paper, and it may even be printed out on thicker-than-usual stock (depending on the agent), but that doesn't change the fact that it is simply an agent doing their job.
Any insurance agent worth a lick is going to find the right coverage and the appropriate discounts for you. If they don't, they are a bad insurance agent. This holds true for State Farm agents or any other agent out there.
That being said, there is nothing wrong with a State Farm agent going through a list in order to "double check" everything. Just don't be fooled into thinking it's some special program that provides extra discounts beyond what any other insurance company can offer.
Auto Insurance
I have reviewed State Farm three times over the last four years, and my overall assessment of their auto insurance coverage is it's pretty good. Besides the Discount Double Check marketing pitch, they do not spend a lot of time trying to push silly gimmicks like Nationwide's Vanishing Deductible or Safeco's Accident Forgiveness.
My opinion is that many large insurance companies have found ways to tack on additional expenses to insurance products in an effort to raise customer's rates and earn extra profits. State Farm is pretty good at avoiding this game.
Let me go on a slight tangent for a moment.
At its core, insurance is designed to make people whole again after a financially devastating loss. It prevents financial ruin after a car accident, death or some other unforeseen incident. It is not designed to pay $200 toward a dented bumper. The vast majority of these extra add-ons just drive up the cost of insurance.
Life Insurance
State Farm is a full service life insurance provider, and offers just about every type of personal coverage that is popular today.
The thing you need to know about life insurance is that whole and universal life products (permanent life insurance) are often heavily pushed by agents of all companies because they make way more money, not because they are necessarily the best choice for everyone.
In fact, I would argue that for the vast majority of people, term life insurance is a better choice, and you can read my in-depth explanation about it here.
In a nutshell, insurance companies have found a way to package investments with life insurance and charge a lot more for them. The reality is that buying a term policy and investing the difference in premiums yourself will often produce a much better return, given proper asset allocation.
Nothing is guaranteed of course, and many personal finance experts agree permanent life insurance is a rip off.
I am not saying this because there is a systemic problem with State Farm agents pushing these products, but rather life insurance agents as a collective have a tendency to push people into permanent life options because they are so lucrative for the agent and insurance company.
Business Insurance
While I did not list it above, it should be noted that State Farm covers a lot of small businesses with their insurance needs. Here is a short and sweet list of the most popular products available under their business insurance banner:
Commercial Auto Insurance
Commercial Property Insurance
Inland Marine Insurance
Farm & Ranch Insurance
Group Life Insurance
Workers Compensation Insurance
Key Employee Life Insurance
State Farm Rates and Premiums
As you have probably gathered by now, State Farm is a huge insurance company. It is fair to assume that they are the standard when it comes to auto insurance, and their rates reflect that.
According to our last rate quote test, they are 2.2% higher than the average when we used our standard driver profile. This is well within any margin of error, so for all intents and purposes:
State Farm is Average.
While average may sound bad to some people, this was actually surprising to me given their agent-driven sales model. What I generally find when it comes to insurance companies that primarily sell through independent agents is that they are more expensive and often above average in terms of their rates.
Why are agent-driven insurance companies more expensive?
Because they pay huge commissions for each sale and renewal. Agents are often paid anywhere from 5-20% of the premium amount when selling a new policy or renewing one for a client. That is a huge markup that must be added to the policy in order to cover all the costs.
My hunch is that State Farm is able to combat the rising cost of their policies due to their size. By having their level of volume, they can afford smaller margins and still cover their costs.
Another thing to note when it comes to State Farm is that they are a mutual insurance company, which means policyholders do have a chance to get some of their premiums back by way of reduced costs or dividends. This could ultimately help lower the net cost of insurance policies.
Advertising and Media
I have to admit, when it comes to State Farm's advertising, I am a fan. But my personal opinion about how funny their commercials are doesn't help you find better insurance. What is the message, and are they trying to mislead consumers?
In my opinion, no.
The insurance industry as a whole is riddled with ads and commercials claiming you can save $XXX amount of money by switching to XYZ Company. The truth is that most people end up switching car insurance only when they get a better deal.
So why does that make ads misleading?
If company XYZ Company is, on average, more expensive than ABC Company, they will still periodically get a few customers that can actually save based on their driver profile. So if 100 people were to get quotes and only 10 of them actually saved, those 10 would be the most likely to switch.
On average, the ones that did switch actually saved money, but the vast majority of drivers out there wouldn't.
These companies are not lying, and they work extra hard to make sure their message is factually accurate. But it's my opinion that they are misleading, and the hope is the general public will see them as cheaper, when much of the time they are not.
So what does this have to do with State Farm?
While State Farm does engage in this periodically (as most insurance companies do), it is not their primary sales message. This scores points in my book.
And while we are on the subject of ads, here are my two favorite State Farm commercials:
State Farm Insurance Claims
As with most large insurance companies, State Farm's claims process is very robust. There are a number of ways to report a claim, and staying on top of the status is very simple. These are some of the benefits of working with a large insurance company, since they often have more resources at their disposal.
Your options for filing a claim:
Once an auto, property or life insurance claim has been filed, you can monitor its status here.
Just like the majority of their competitors, State Farm utilizes a network of pre-approved repair stations for auto insurance claims. This network is called The State Farm Select Service Program.
When involved in an accident, customers have the right to get their vehicle repaired wherever they want, but State Farm would prefer they utilize their network. It can often streamline the repair process, since these shops work with claim reps on a regular basis.
Customers should not feel obligated to go through the Select Service Program if they prefer not to. Just know that if your chosen repair facility costs more than the pre-approved repair centers, you may be required to pay the difference out of your own pocket.
Customer Feedback
A few days ago I was updating my GEICO Insurance review, and pulled some stats about customer complaints, including those against State Farm and Allstate. They painted an unfortunate picture for GEICO, but a fairly positive one for State Farm.
To understand the numbers below, it is important to remember that State Farm is the largest personal insurer in the US, especially when it comes to car insurance. In fact, their car insurance business is twice the size of GEICO's or Allstate's.
The complaint board ConsumerAffairs.com shows the total number of complaints for each of the three companies as follows:
2,930 Complaints – GEICO
2,657 Complaints – State Farm
1,444 Complaints – Allstate
Why is this important?
State Farm is roughly twice the size of GEICO and Allstate, so I would expect twice the number of complaints. When in fact, GEICO has more complaints filed than State Farm, and Allstate has much more than half their complaint total as well.
The numbers on consumer complaint board Pissed Consumer show a similar pattern:
490 Complaints – Allstate
802 Complaints – GEICO
838 Complaints – State Farm
When comparing straight across, State Farm comes out way ahead of Allstate and GEICO, and that doesn't even factor in how much bigger they are.
The final comparison we will take a look at is complaints filed with the Better Business Bureau:
1,761 Complaints – State Farm
2,465 Complaints – GEICO
1,514 Complaints – Allstate
When you factor in the company's size compared to the other two, I would have expected twice as many. The number of complaints are comparable to a company half their size, definitely a good sign.
Bottom Line
I have to admit, I have grown fond of State Farm over the past few years. Each time I review them, there are new positive things about their company that I find.
In my opinion, someone who prefers working with an agent and is not concerned about getting the best price will be well suited with State Farm. The advantage to working with in agent is you have a trained set of eyes looking over your insurance portfolio.
Just remember, agents are salespeople.
Their primary job is to sell you insurance, and they get a commission to do so. Just because you have a professional on your side, doesn't mean you should blindly follow whatever advice they give you. Do your own research. There are bad eggs in every industry.
One final note for the budget conscience shoppers: If you are looking for the best deal on your insurance coverage, State Farm may not be the perfect choice for you. This doesn't hold true for everyone, but according to our tests they are about average when it comes to rates.

For a list of companies that we recommend, visit our Best Insurance Companies page.
Review Information
Summary
Reviewer
Review Date
Reviewed
Author Rating