Dean Health Plan Medicare Insurance Review & Complaints: Health Insurance
Dean Health Plan Medicare insurance is available in Wisconsin and uses the Dean Health HMO network. Dean Health Plan Medicare Advantage plans are available in a range of prices, including two $0 premium options. Dean Health Plan Medicare rates are easy to find online and the plans. have a 4.5-star Medicare rating.
Are you looking for free insurance quotes?
Secured with SHA-256 Encryption
UPDATED: Nov 12, 2020
It's all about you. We want to help you make the right coverage choices.
Advertiser Disclosure: We strive to help you make confident insurance decisions. Comparison shopping should be easy. We are not affiliated with any one insurance provider and cannot guarantee quotes from any single provider.
Our insurance industry partnerships don't influence our content. Our opinions are our own. To compare quotes from many different insurance companies please enter your ZIP code on this page to use the free quote tool. The more quotes you compare, the more chances to save.
Editorial Guidelines: We are a free online resource for anyone interested in learning more about insurance. Our goal is to be an objective, third-party resource for everything insurance related. We update our site regularly, and all content is reviewed by insurance experts.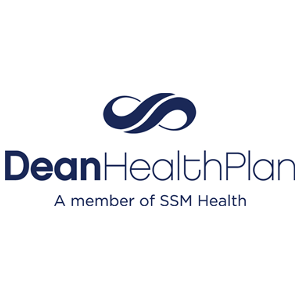 Dean Health Plan offers health insurance for individuals and groups in connection with Dean Health Systems. The health system and plans provide health care to residents of south-central Wisconsin.
This Dean Health Plan Medicare insurance review will look at the available Medicare plans and how to get Dean Health Plan Medicare quotes.
Before you buy Dean Health Plan Medicare insurance, make sure you compare your options. Enter your ZIP code right now to compare rates.
About Dean Health Plan
Dean Health System was born from the private practice of Dr. Joseph Dean, who opened a clinic in Madison, Wisconsin in 1904. He formed Dean Corporation with his brother, Dr. James Dean, in 1929 and opened the first Dean Clinic. The brothers operated a free clinic at a local hospital to provide care throughout the Depression. A family business, several other Dean doctors worked in the clinics until 1979, when the last of the Deans retired.
The Dean Clinic had, in the meantime, grown to serve a large area, offer multiple specialties and services. The 1982 merger with East Madison Clinic resulted in the creation of the second division of the Dean Clinic.
The first HMO health plan, DeanCare, was made available in 1983. Expansion continued, and in 1995 Dean Health Systems, Inc. was created, moving the group of hospitals and medical centers from family practice to a for-profit corporation.
Dean Health System was purchased by SSM, a major Catholic health system, in 2013. They continue to offer a full range of medical services across to more than 400,000 members in Wisconsin. Dean health plans include major medical and Medicare options, all of which are HMO plans.
Your one-stop online insurance guide. Get free quotes now!
Secured with SHA-256 Encryption
Dean Health Plan Medicare Plans
Dean offers several Medicare Advantage plan options as well as their DeanCare Select Medicare Supplement plans. They vary by location, so for the purpose of this review we entered the same zip code as Dean's Madison, WI headquarters.
Dean Health Plan Medicare Advantage
Our search returned five different HMO Medicare Advantage options, all of which include prescription drug coverage.
Dean Advantage Essential is the company's $0 premium plan, meaning there is no additional premium above and beyond the base Medicare premium. This plan has copays of $0 for a primary care visit and $50 for specialists. Inpatient hospital stays have a copay of $400 per day for the first four days. The plan includes basic dental coverage, but nothing beyond standard Medicare for hearing and vision. There is a $415 pharmacy deductible that applies to Tiers 2 and up, and Tier 1 drugs start at a $9 copay.
Dean Advantage Assurance has copays of $0 for primary care and $40 for specialists. The hospital copay is $325 a day for the first four days. This plan includes basic dental and vision and adds an eyewear allowance as well. Prescriptions start at $6 for Tier 1, and there is a $350 deductible applied only to Tiers 3 and up.
Dean Advantage Balance has copays of $0 for primary care and $25 for specialists. The inpatient hospital copay is $250 a day for the first four days. This plan includes more comprehensive vision, dental, and hearing coverage, and has prescription copays starting at $3. The $200 pharmacy deductible applies to Tiers 3 and up.
Dean Advantage Harmony is also a $0 premium plan and has no copay for primary care visits and a $20 copay for specialist visits in-network. As an HMO-POS plan, there is some out of network coverage available. Inpatient hospital stays have a daily copay of $150 for the first four days. Dental, hearing, and vision coverage are all included, and there is no prescription deductible. Tier 1 drugs start at a $3 copay.
The most expensive of the plans is Dean Advantage Complete. This HMO plan has no copays for primary care and only $10 copays for specialists. Comprehensive dental, hearing, and vision coverage are included, and prescription coverage is the same as the Harmony plan.
Although it is listed for current members, we didn't see the Dean Health Plan Medicare Gold (DeanGold) in the current plan offerings.
Dean Health Plan Medicare Supplement
On our last search, the DeanCare Select Medicare Supplement plan option was returned for our search. Currently, there's no mention of it except for existing plan members.
This plan, based on Wisconsin's standard Medicare Supplement plan requirements (which differ from most states) covers Medicare Part A and B coinsurance and deductibles and pays for the first three pints of blood each year. It also provides some coverage for emergency medical foreign travel expenses.
There is no separate Dean Health Plan Medicare Part D coverage available, it can only be purchased with Medicare Advantage.
Dean Health Plan Medicare Rates
Dean offers rates right along with the plan information in their search.
As mentioned above, there are two $0 premium plans available, the Essential and the Harmony. From there the premiums increase, starting at $40 a month for the Assurance plan and going up to $226 a month for the Complete plan. There are a good range of price points here, allowing each individual to choose a balance between out of pocket costs and monthly premiums.
We could not obtain any Select plan rates on this search.
These rates are not comparable on a national level, since the company only writes coverage in a specific part of Wisconsin. We did find them to be pretty reasonable overall, however, given the coverage offered for the price. It is worth noting that HMO plans are usually more affordable due to the more limited network of care.
Dean Health Plan Medicare Claims
Like most health insurance companies, Dean does not have a dedicated claims section for their Medicare plans. This is because claims are handled directly with providers, and particularly in the case of an HMO billing doesn't usually involve the insured.
Your one-stop online insurance guide. Get free quotes now!
Secured with SHA-256 Encryption
Dean Health Plan Medicare Ratings and Consumer Reviews
Dean Health Plan's Better Business Bureau (BBB) rating has taken a dive since our last review from a B+ to a D-. The BBB docks the company for five complaints filed against the business, 1 of which was not responded to and 2 more that were not resolved. Five complaints in the past three years is really a low volume of complaints even for a smaller health insurance company, but the BBB docks heavily for not responding to or resolving complaints.
Things look better at the National Committee for Quality Assurance, which gives Dean's HMO and HMO-POS Medicare plans both an overall 4.5 stars out of 5.
For the 2020 plan year, Medicare gives Dean the same ranking – 4.5 out of 5 stars. Both of these ratings go a long way towards balancing the BBB's low grade for the company and tend to carry more weight.
Dean has an overall 2.2-star rating based on 20 Google reviews. There are a handful of positive reviews, but the mainly negative comments cite difficulty with getting treatment covered by the plan. We did not see any comments directly related to Medicare coverage.
Overall, we see no red flags and some high ratings from trusted sources in Medicare Advantage coverage.
Dean Health Plan Medicare: The Bottom Line
Dean Health Plans has a range of Medicare Advantage plans to suit every budget, and it is likely a good choice for anyone who does not mind the network limitations of an HMO plan. In spite of being docked by the BBB, they have sold ratings elsewhere, which leaves us with a positive impression of the company's reputation.
While affordable Dean Health Plan Medicare insurance is easy to find, you should always compare rates. Enter your ZIP code to get free Medicare quotes now.