Best Auto Insurance for Minnesota
Minnesota auto insurance falls just under the national average in cost at $98/mo. Minnesota's car insurance laws require that you carry both liability insurance and personal injury protection coverage that meet the state's no-fault insurance requirements.
Are you looking for free insurance quotes?
Secured with SHA-256 Encryption
UPDATED: Jun 1, 2022
It's all about you. We want to help you make the right coverage choices.
Advertiser Disclosure: We strive to help you make confident insurance decisions. Comparison shopping should be easy. We are not affiliated with any one insurance provider and cannot guarantee quotes from any single provider.
Our insurance industry partnerships don't influence our content. Our opinions are our own. To compare quotes from many different insurance companies please enter your ZIP code on this page to use the free quote tool. The more quotes you compare, the more chances to save.
Editorial Guidelines: We are a free online resource for anyone interested in learning more about insurance. Our goal is to be an objective, third-party resource for everything insurance related. We update our site regularly, and all content is reviewed by insurance experts.
In spite of having a lot of requirements for basic auto insurance coverage, Minnesota falls just under the national average rates for the cost of auto insurance. Drivers in Minnesota can find rates that are well below those average coverage rates with a little time and effort, and can do so with even more coverage than what is required by state law.
The Basics of Auto Insurance in Minnesota
Minnesota's car insurance laws require that you carry both liability insurance and personal injury protection coverage (PIP) that meet the state's no-fault insurance requirements.
The minimum required amount of bodily injury liability coverage is $30,000 per person and $60,000 per incident. Property damage liability coverage is required at $10,000. The state also requires that you carry uninsured/underinsured motorist coverage bodily injury coverage in minimum amounts of $25,000 per person and $50,000 per incident.
In addition to these limits, Minnesota law requires PIP coverage of $20,000 for injuries and $20,000 for non-medical expenses, a combined amount of $40,000 in PIP.
All together Minnesota law requires more coverage than just about any state, and the limits for several of the coverage requirements are among the highest as well. That may make it appear that the state minimums are sufficient for everyone, but in the event of a serious accident, even these limits may not provide enough coverage.
Are you looking for free insurance quotes?
Your one-stop online insurance guide. Get free quotes now!
Secured with SHA-256 Encryption
Specifics of Minnesota Auto Insurance
As a no-fault state, Minnesota insurance companies can payout on bodily injury liability for an accident on each individual driver's PIP coverage regardless of fault. That does not mean that you cannot be held responsible for an accident, however. Once the cost of the injuries exceeds the individual's PIP coverage, they can make a claim against the at-fault driver's liability.
No-fault coverage does not apply to property damage, therefore any damage caused in an accident for which you are found at fault is your responsibility. Minnesota's $10,000 minimum for property damage is not adequate for even a moderate accident, particularly involving a higher value vehicle or damage to a home or other property as well.
Minnesota law does allow drivers to sue for damages as long as the suit meets all of the requirements; you can only sue if you are found to be less than 50% at fault in an accident and the amount you can recover depends on the percentage of fault you are found to carry.
What all of this means for Minnesota drivers is that even under no-fault laws, it is important to carry a good insurance policy with liability coverage. Otherwise, you run the risk of being held personally responsible for damages when you are in a car accident.
Our Process
Whether you are in the Twin Cities or in a rural area, we chose companies that offer coverage across the state. All of our top picks are open to Minnesotans without specific eligibility requirements such as the military service requirements of USAA. It is well worth looking at that company and others like it if you qualify, but our list includes only those open to the general public.
We looked for companies with an above-average reputation for customer service as well as for claims handling. Low rates are not enough to qualify an insurance company as one of the best in Minnesota – great service and a solid reputation are absolute musts. We looked to consumer research sources like J.D. Power as well as our own research into the customer experience to ensure all of our picks meet our standards.
Rates for drivers are of course part of the equation, so we looked for companies with competitive monthly or annual premiums, and not only those that are affordable for those with a perfect driving record. One of our picks may be better than another for a specific driver, but all of them have reasonable average rates compared to the rest.
Our Top Picks
These three companies offer a combination of competitive rates and a great reputation to make them the top values for car insurance in Minnesota.
Auto-Owners
Ranking at the top of the J.D. Power customer satisfaction survey for the North Central region as well as near the top of the nationwide claims satisfaction survey, there is no question that Auto-Owners Insurance offers a solid reputation.
They also come in with competitive premiums for a variety of different types of driver profiles. They are not the least expensive option in the state but offer good discounts for bundling auto and homeowners insurance and provide excellent value given their status as one of the best in the country for satisfied customers.
Western National
A homegrown Minnesota company, Western National serves their home state well. While they are not big enough to rank on J.D. Power's studies, our own research into their reputation shows they are taking good care of their customers.
Western National also ranks well for rates across the state and across the board, and it has a good selection of discounts to help bring rates down further. This company is a great choice for anyone who likes to work with an agent and buy insurance from a local company that has built a solid reputation.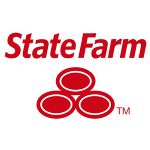 State Farm
For those who want personal service from an agent, a large and financially stable company, and a competitive rate all in one, State Farm is a top pick. They offer good rates to Minnesota drivers and rank very well on the regional J.D. Power survey.
State Farm is also the largest car insurance company in the nation, and it has excellent bundling insurance discounts that make them a great pick for those looking to get all of their insurance under one roof.
Are you looking for free insurance quotes?
Your one-stop online insurance guide. Get free quotes now!
Secured with SHA-256 Encryption
Shopping for Car Insurance in Minnesota
Minnesota is a state where it is a good idea to make sure you're adding some local companies to your search in addition to the big names. Finding a trusted local agent is a good idea and will save you a lot of time when it comes to comparing rates from the local companies that do not have online quoting.
While the state laws require a pretty comprehensive list of coverages, the limits are not as high as experts recommend. It does not cost a lot more to kick up your limits, so it is recommended to shop around for rates on a policy with more coverage. Make sure that every quote you receive has those same limits so that your rates are apples-to-apples comparisons.
When you are shopping for car insurance, be sure to request a home insurance quote at the same time, since many of the top companies offer great discounts for insuring both in the same place. This is especially important if you are shopping at smaller local companies that may not be able to compete on rates with big direct-buy insurers, but do offer great discounts and great service to complete the package.
The Bottom Line
Minnesota drivers can get great rates from both large national companies as well as smaller, local ones, which means there is a lot of choices. Shopping around is the key; with drivers in both remote rural areas and major cities, the state has rates as diverse as its lifestyles.
Are you looking for free insurance quotes?
Your one-stop online insurance guide. Get free quotes now!
Secured with SHA-256 Encryption