Best Auto Insurance for Michigan
The three best auto insurance companies in Michigan are Auto-Owners, Progressive, and MetLife because of their high ratings with J.D. Powers. Shopping around as much as possible – and regularly – is vital to getting the most affordable rate possible in Michigan.
Are you looking for free insurance quotes?
Secured with SHA-256 Encryption
UPDATED: Jul 17, 2020
It's all about you. We want to help you make the right coverage choices.
Advertiser Disclosure: We strive to help you make confident insurance decisions. Comparison shopping should be easy. We are not affiliated with any one insurance provider and cannot guarantee quotes from any single provider.
Our insurance industry partnerships don't influence our content. Our opinions are our own. To compare quotes from many different insurance companies please enter your ZIP code on this page to use the free quote tool. The more quotes you compare, the more chances to save.
Editorial Guidelines: We are a free online resource for anyone interested in learning more about insurance. Our goal is to be an objective, third-party resource for everything insurance related. We update our site regularly, and all content is reviewed by insurance experts.

Michigan consistently ranks as one of the top most expensive states for auto insurance, taking the number one spot for the fourth year in a row in 2017. The average annual rate in Michigan is about a thousand dollars more than the national average, which makes finding affordable insurance something of a challenge.
No fault laws and a high rate of insurance fraud drive up rates, which results in a high percentage of uninsured motorists. Getting coverage is important, so shopping around in Michigan is more vital than in most states.
The Basics of Auto Insurance in Michigan
All drivers in Michigan are required by law to carry insurance that meets the state's unusual no-fault insurance mandates. The no-fault system provides personal injury protection with no maximum limit for injuries resulting from an accident regardless of fault. Your own insurance policy will pay out on injuries to you or any passenger in your vehicle regardless of who caused the accident.
Unique to Michigan is the inclusion of some forms of property damage in the no-fault system, which pays up to $1 million for damage to property other than vehicles, and to vehicles only if they are legally parked.
In addition to the no-fault coverage, Michigan drivers must also carry residual liability insurance to protect from the few situations in which the no-fault system does not apply. These include accidents causing death or serious injuries, out-of-state accidents, or accidents involving injury to a resident of another state. The minimum limits for this residual liability are $20,000 per person, $40,000 per incident for bodily injury, and $10,000 for property damage. This property damage liability covers the driver in other states.

Are you looking for free insurance quotes?
Your one-stop online insurance guide. Get free quotes now!
Secured with SHA-256 Encryption
Your one-stop online insurance guide. Get free quotes now!
Secured with SHA-256 Encryption
Specifics of Michigan Auto Insurance
Michigan's car insurance system can seem very complex to those accustomed to the more common systems used in other states.
Under the no-fault law, drivers cannot sue for damages except in those circumstances listed above for residual liability. Instead, they are covered by the personal injury protection and property damage coverage provided in the policy.
There is no limit to what can be paid out on a claim as long as the costs are within reason for the injuries or damage. Michigan uses a pool called the Catastrophic Claim Association to cover the cost of a claim that goes beyond the $555,000 for which the insurance company is liable to pay as much as is needed on the remainder of the claim.
There is one more situation in which you can be sued after an accident, and that is if you drive uninsured. Drivers who choose to be on the road without insurance and are involved in an accident can be sued without limitations for the damages and injuries they have caused.

Our Process
Obviously, rates are the biggest issue facing Michigan drivers, so we looked for companies that provide some of the most affordable rates in the state. We also looked for companies that offer options to bring the rates down further, like plenty of discounts and bundling opportunities.
As always, low rates are not enough for a company to rank on our top picks list. We also look for excellent claims handling and customer service. We used our own research as well as trusted consumer rating sources to pick companies that will be there for you when you have a claim because when you're paying a lot for your coverage you want to be sure you are getting value for your money.
All of our top picks provide coverage across Michigan, from the big city to small towns and rural areas. They are also available to the general public and do not have eligibility requirements that not everyone meets. There are some great picks in the latter category, but we chose companies that cover the largest segment of the population possible.
Our Top Picks
These three companies take good care of Michigan drivers while offering some of the more affordable rates in a very pricey state.

This company is Michigan born and continues to serve customers in their home state with some of the best service around; in fact, they took second place in J.D. Power's nationwide claims satisfaction survey in 2017. They also ranked as the top choice in the regional survey.
They also consistently have some of the best rates for Michigan drivers, along with great discounts including auto-home discounts. That makes them a top pick for anyone in Michigan.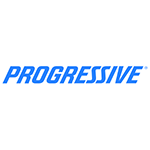 Progressive's popularity has been growing nationwide, with the company recently taking over the number three spot for car insurance across the country. Progressive is also a great pick in Michigan, offering low rates for a wide variety of drivers, including those with a less than perfect record.
Progressive's online and mobile system will appeal to the modern lifestyle, and they have a good track record for claims handling and customer service. And, although not everyone knows it, they do offer an auto/home insurance discount that can save you even more.

MetLife comes in among the more affordable insurance companies in Michigan, with a solid financial backing and a big name. MetLife also partners with a long list of employers and associations to offer extra discounts on car insurance policies, which helps to bring down rates even more.
Michigan drivers that qualify for a number of discounts are likely to find MetLife surprisingly affordable, especially for a well-known and respected company.
Your one-stop online insurance guide. Get free quotes now!
Secured with SHA-256 Encryption
Shopping for Car Insurance in Michigan
When your state has the unfortunate distinction of being the four-time winner of the most expensive car insurance in the country award, shopping around for car insurance really makes a big difference to your budget.
The no-fault laws mean you do not have to put much thought into what you carry for personal injury protection, but the residual liability limits do require some consideration. Although it is tempting to go with the minimum, we advise getting quotes at higher limits; it is often very surprising how affordable higher limits can actually be, and they will protect you from the not so unlikely situations described as exceptions to the no-fault laws.
Bundling your insurance can be a great way to save, but it is not always the least expensive method. Request quotes for both auto and home insurance as well as for auto only – you may find that two different companies save you more money overall in some cases. You will still want to make sure you are asking about every possible discount you can get, because even a small discount counts.
There are a lot of insurance companies to choose from, so get as many quotes as you can. It is time-consuming, but with high averages for insurance, it's worth it.
The Bottom Line
Shopping around as much as possible – and regularly – is vital to getting the most affordable rate possible in Michigan. There are many companies all with different rating systems, so what is right for one driver may miss the mark for another. Shop your rate around, but make sure you're also checking out the company's reputation before you buy.

Are you looking for free insurance quotes?
Your one-stop online insurance guide. Get free quotes now!
Secured with SHA-256 Encryption