The Best Home Insurance for Tennessee
The best Tennessee home insurance companies are State Farm, Liberty Mutual, and Allstate. Average Tennessee home insurance rates come in about 24% above the national average, but you can find the best deal by shopping around for Tennessee home insurance quotes using our comparison tool below.
Are you looking for free insurance quotes?
Secured with SHA-256 Encryption
UPDATED: Jul 23, 2020
It's all about you. We want to help you make the right coverage choices.
Advertiser Disclosure: We strive to help you make confident insurance decisions. Comparison shopping should be easy. We are not affiliated with any one insurance provider and cannot guarantee quotes from any single provider.
Our insurance industry partnerships don't influence our content. Our opinions are our own. To compare quotes from many different insurance companies please enter your ZIP code on this page to use the free quote tool. The more quotes you compare, the more chances to save.
Editorial Guidelines: We are a free online resource for anyone interested in learning more about insurance. Our goal is to be an objective, third-party resource for everything insurance related. We update our site regularly, and all content is reviewed by insurance experts.

Tennessee homeowners pay a little more for their insurance on average than their counterparts in the rest of the country. Rates come in about 24% above the national average. Fortunately, shopping around can make a big difference in what you pay, but it is vital to make sure you are also getting what you want for your insurance dollar. Our list of the top choices for home insurance in Tennessee is a great place to begin.
The Basics of Tennessee Home Insurance
Unlike car insurance, home insurance is not required by any law in the state of Tennessee. Most homeowners are required to carry it, however, since it is part of a standard mortgage contract. Lenders mandate it in order to protect their investment in the home, and if a homeowner fails to keep it in force the lender can force-place insurance. The owner will be charged for the policy, but will not have any coverage for themselves.
A good package home insurance policy will provide coverage not just for the house, but for all of the contents. It also includes liability coverage and coverage for an alternative living space during repairs on a covered claim.
In addition to the basics, there are a lot of different coverage options out there. Some insurance companies will add extras on as part of the base policy, while others offer them a la carte. Options allow homeowners to customize their policy to meet their needs.

Are you looking for free insurance quotes?
Your one-stop online insurance guide. Get free quotes now!
Secured with SHA-256 Encryption
Your one-stop online insurance guide. Get free quotes now!
Secured with SHA-256 Encryption
Specifics of Home Insurance in Tennessee
Tennessee has no state-specific things to consider when it comes to home insurance.
That said it is worth noting that floods are a possibility anywhere, and some parts of Tennessee are at higher risk than others. Floods are not covered by a standard home insurance policy, and the coverage has to be purchased as a separate policy. In high-risk areas, flood insurance may also be required by the lender.
Our Process
Our goal in choosing the best home insurance companies for Tennessee is to provide choices that offer excellent value. Value is not just about price; an inexpensive rate is not worth the savings if it doesn't give the coverage you need from a reputable company.
Since price is the biggest factor for the majority of people, we looked for companies with very competitive rates. We also looked for a lot of discounts to help bring those rates down.
That price had to include all of the basics of coverage and more – we looked for companies that include extra benefits in the standard package policy, along with a lot of add-on options. Specifically, we chose companies with things like extended replacement cost for the dwelling available if not included standard. We also looked for companies that do not nickel-and-dime on all of the endorsements – package endorsements are a good way to avoid that.
A good policy at a good price has to be backed by a great company. We looked for insurance companies that are highly rated by checking on trusted consumer sources as well as reading customer reviews. No matter what you pay for an insurance policy, it is not worth it unless it's backed by a company that will take good care of you in the event of a claim. Claims satisfaction is a top factor in making our top pick list.
Finally, we made sure that our top picks offer coverage across the state and to the majority of homeowners. There are some great companies out there that have specific eligibility requirements. USAA is the best example of this – we highly recommend them to those that qualify, but have chosen not to list them here in order to make this list useful the largest portion of the population.
Our Top Picks
These companies all meet our standards for competitive rates, have solid products, and back them with a great reputation.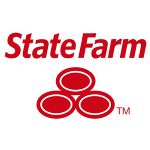 State Farm is the number one insurance company for both home and auto in the nation, which means they are a great choice for bundling your insurance. Their rates are competitive, especially when you add in the hefty auto/home discount and other available discounts.
They also have a solid reputation, earning good marks from J.D. Power in both overall satisfaction and claims satisfaction, which makes them a best bet for great value in Tennessee.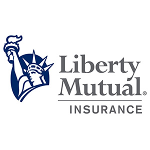 Liberty Mutual has a long history and solid offerings within Tennessee and comes in as a top pick for any Tennessee driver looking for the financial stability of a major insurance company, while also shopping on a budget. They are a one-stop shop for most insurance needs, and they offer plenty of multi-policy discounts to sweeten the deal, making them a great pick for those looking to bundle.
Liberty Mutual consistently scores well in consumer ratings and has a low complaint volume overall. They offer a good blend of available personal agent assistance as well as online and mobile app options, which makes them appealing to both traditional and modern-minded car insurance shoppers.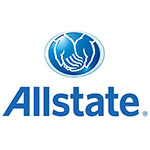 Allstate ranks highly for customer service, both in claims and for overall service. They have an excellent home insurance program, and one of the longest lists of discounts we have seen from any company.
Those discounts make their already reasonable rates even lower, particularly if you choose to bundle your auto and home together. Allstate is a great value and a good overall pick for Tennessee homeowners.
Your one-stop online insurance guide. Get free quotes now!
Secured with SHA-256 Encryption
Shopping for Home Insurance in Tennessee
Tennessee homeowners have a lot of great choices for their insurance, but needs will vary and so will price based on where you live and the type of home you own. Our top picks all offer excellent value, but it is always best to shop around and compare as many of your options as possible.
Before you shop, make sure you know what you want your policy to include. Even the basics need some thought; dwelling coverage is the biggest part of the policy but can cause some confusion. Each company will calculate it differently, and you should do your own calculations as well. Bear in mind that this number is what it would cost to rebuild your home from the ground up, and is not related to market value.
Look for companies that offer either extended or guaranteed replacement cost coverage; this will ensure that miscalculations or increases in the cost of building materials will not leave your home underinsured.
Make sure that every quote you get includes your requirements, including any add-ons or endorsements you need. This way you can be sure you're comparing apples to apples and getting the coverage you really need for the quoted price.
Tennessee has some great smaller companies that may fly under the radar when you're shopping. Finding a trusted local agent is the best way to get quotes from these companies so you can compare them to the bigger names on our top picks list.
The Bottom Line
Tennessee homeowners can save a lot of money on their insurance by shopping around. The value offered by a policy is the most important factor, so watch out for low rates that do not provide the coverage or come from a highly reputable company. The more quotes you get, the more confident you can be that you have made the right choice.

Are you looking for free insurance quotes?
Your one-stop online insurance guide. Get free quotes now!
Secured with SHA-256 Encryption