Best Home Insurance for Pennsylvania
The best home insurance in Pennsylvania can be found with these three companies: Erie Insurance, State Farm, and Farmers Insurance. Our top picks are a great place to start, but it is a good idea to compare as many quotes as possible to find the right fit for your budget and needs.
Are you looking for free insurance quotes?
Secured with SHA-256 Encryption
UPDATED: Jul 23, 2020
It's all about you. We want to help you make the right coverage choices.
Advertiser Disclosure: We strive to help you make confident insurance decisions. Comparison shopping should be easy. We are not affiliated with any one insurance provider and cannot guarantee quotes from any single provider.
Our insurance industry partnerships don't influence our content. Our opinions are our own. To compare quotes from many different insurance companies please enter your ZIP code on this page to use the free quote tool. The more quotes you compare, the more chances to save.
Editorial Guidelines: We are a free online resource for anyone interested in learning more about insurance. Our goal is to be an objective, third-party resource for everything insurance related. We update our site regularly, and all content is reviewed by insurance experts.

Pennsylvania homeowners pay less than many of their counterparts in other states; the average cost of a home insurance policy in Pennsylvania is 35% below the national average. As with most states, however, the actual rate you pay can vary widely, with large cities often having higher rates than rural areas. And the price is only a part of the total package when it comes to choosing the best home insurance for Pennsylvania.
The Basics of Pennsylvania Home Insurance
Pennsylvania home insurance basics are the same as those found in other states; the policy is designed to provide protection for the house itself as well as any other structures on the property, the contents of the house, and liability protection for the owner. A basic home insurance policy also provides loss of use coverage, paying for alternative accommodations when the home is rendered unlivable due to a covered loss.
In addition to the basic coverage, a home policy can provide a wide range of benefits. These may be a part of your standard package policy or added on as options and endorsements, depending on the company and the type of coverage. Endorsements allow customization of each policy to meet specific needs.
Insurance for your home is not required by any law in Pennsylvania, but it is a requirement of a home loan. Lenders mandate this coverage in order to protect themselves from financial loss, and if the requirement is not met they can purchase a policy and charge it to the homeowner. This type of coverage is intended only to protect the mortgage company and has none of the benefits to the owner of a traditional home insurance policy. It benefits the homeowner far more to pay for a solid policy designed to provide comprehensive protection from a variety of risks.

Are you looking for free insurance quotes?
Your one-stop online insurance guide. Get free quotes now!
Secured with SHA-256 Encryption
Your one-stop online insurance guide. Get free quotes now!
Secured with SHA-256 Encryption
Specifics of Home Insurance in Pennsylvania
Pennsylvania does not have any specific differences in terms of home insurance policies; coverage is generally the same as in most other states.
Some parts of the state are considered to be high-risk flood zones, which means you will need to carry flood insurance in addition to a regular home insurance policy. Flood damage is not covered by homeowner's insurance, and If you are in a high-risk zone – usually adjacent to bodies of water – you may be required to carry it by your lender.
Our Process
Our approach to choosing the best home insurance options in Pennsylvania involved looking for a combination of three main factors: price, reputation of the company, and coverage.
Price is often the biggest factor in choosing an insurance policy, but going with the least expensive option can be a mistake. What is included in a home policy varies from company to company; while one policy may include guaranteed replacement cost as standard, that may be an add-on option or not available at all from another company. That means that the price should be compared while also looking at another of the factors – coverage.
We looked for companies that offer a higher level of coverage and more benefits as a standard part of their home insurance policies, without an inflated price. Good coverage at a fair rate adds up to a good value.
In addition to the policy's inclusions, the company itself has a lot of bearing on the value offered by a policy. Coverage extended by a company that has a solid reputation for handling claims quickly and fairly is a better value than that provided by a company known for dodging claims. Paying less means very little if your insurance company does not have your back when you have a loss.
We looked at company ratings and reputation to choose insurers that rise above the rest in terms of how they take care of customers, from overall satisfaction to the crux of an insurance company's reputation – claims.
All of our top picks write insurance across the state. We also chose companies that do not have eligibility requirements, meaning their products are available to the majority of the population. We also recommend that military members take a look at USAA, which ranks at the top consistently, but since non-military Pennsylvanians cannot get their coverage from USAA, they are not on our top picks list.
Our Top Picks
These three companies offer Pennsylvania homeowner's great coverage at competitive rates, and they do it with excellent customer service.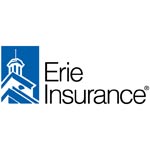 Pennsylvania-based Erie landed at number four in J.D. Power's nationwide study of overall home insurance satisfaction and the claims satisfaction survey, too; the company has a generally good reputation among clients with a low complaint volume.
Erie is not always the least expensive option on the list, but their base policy includes plenty of coverage that would be extra elsewhere, including guaranteed replacement cost. There are three add-on bundles, each of which adds another level of extra coverage to customize the already robust base policy. They are a good choice from bundling as well, as taking out an auto policy earns a nice auto insurance/home insurance discount.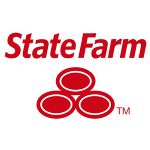 As the biggest home insurance company in the country as well as in the state, State Farm earns a place on our top picks list with low rates, solid coverage, and a good reputation. They rank just below Erie on J.D. Power's annual ranking and have a low complaint volume given their enormous size.
State Farm also has a lot of standard inclusions in their base policy, and one of the better auto/home discounts on the market. They are a good choice for those that prefer to work with an agent and are looking to bundle coverage.

Farmers make choosing the right insurance policy easy, with three levels of package policy to choose from. Each level has more coverage in an inclusive policy that will not require nickel-and-diming for add-ons.
They also rank highly in claims satisfaction and overall customer satisfaction and use advanced claims processing techniques. They have got a nice list of discounts that can help bring rates down, and already have some of the more competitive rates in the state.
Your one-stop online insurance guide. Get free quotes now!
Secured with SHA-256 Encryption
Shopping for Home Insurance in Pennsylvania
The key to getting a great deal on home insurance in Pennsylvania is knowing what you need when you start. Since the basis of every home policy is the dwelling coverage, it is a good idea to start with your own calculation of the replacement cost for the house. The insurance company will calculate this for you based on the information provided, but you will quickly discover that different companies will come up with wildly different numbers. Using an online calculator and looking at the mortgage company's requirements for this coverage can help you settle on an appropriate number.
Beyond the basics, look at the options and endorsements you might want to add on. If you have high-value items like jewelry, for example, you will want to quote with a rider for those items. If you work at home, a home office endorsement might be needed. Knowing what coverage you want means you can request quotes that include everything from the start, making it easier to compare.
Even if you are looking mainly at large companies, an independent insurance agent can be helpful. In addition to providing quotes, an agent can guide you through the process of calculating replacement cost and choosing endorsement with a professional eye.
The Bottom Line
Whether you choose a regional insurer or a big-name national company, you can get a good deal on great coverage for your Pennsylvania home. Our top picks are a great place to start, but it is always a good idea to compare as many quotes and as many companies as possible to find the right fit for your budget and needs.

Are you looking for free insurance quotes?
Your one-stop online insurance guide. Get free quotes now!
Secured with SHA-256 Encryption