Best Missouri Homeowners Insurance
The Best Missouri Homeowners Insurance will cover your risk of severe storms. Missouri homeowners insurance is 40 percent more expensive than the national average, but this guide will help you find the best Missouri homeowners insurance policy.
Are you looking for free insurance quotes?
Secured with SHA-256 Encryption
UPDATED: Oct 22, 2021
It's all about you. We want to help you make the right coverage choices.
Advertiser Disclosure: We strive to help you make confident insurance decisions. Comparison shopping should be easy. We are not affiliated with any one insurance provider and cannot guarantee quotes from any single provider.
Our insurance industry partnerships don't influence our content. Our opinions are our own. To compare quotes from many different insurance companies please enter your ZIP code on this page to use the free quote tool. The more quotes you compare, the more chances to save.
Editorial Guidelines: We are a free online resource for anyone interested in learning more about insurance. Our goal is to be an objective, third-party resource for everything insurance related. We update our site regularly, and all content is reviewed by insurance experts.

Missouri's risk of severe storms puts their homeowner's insurance rates on the high side –homeowners pay about 40% more than the national average. Shopping around is key to getting the best deal no matter where you live in the state, from the rural areas to the big cities. Before jumping on a low rate, however, make sure you understand what makes for a good value in home insurance.
The Basics of Missouri Home Insurance
Missouri does not have laws that require a homeowner to carry an insurance policy on their property, but lenders do require it. That means that those with a mortgage – which is the majority of homeowners – do need to have a policy in place.
When you sign for your mortgage you agree to carry an insurance policy that meets the standards of the lender. Failure to do so means the mortgage company can take out a policy of their own and charge you for it as part of the mortgage payment. When this occurs, the policy that is purchased has no protection for the homeowner but is in place only to protect the lender's interests in the policy. Homeowners are much better off getting a proper home insurance policy.
A standard home insurance package policy includes coverage for the house itself, other structures on the property, personal property, liability, and loss of use. There are many other options and endorsements that are available on a home policy, which allows each homeowner to adjust the coverage to their personal needs.
Although every home policy will include the basics, some companies include other benefits as part of the standard package; these benefits may be optional elsewhere. Each company's additional coverage varies. Some of the popular options are extended or guaranteed replacement cost coverage for the dwelling, replacement cost coverage for personal property, water and sewer backup, and identity theft protection.

Are you looking for free insurance quotes?
Your one-stop online insurance guide. Get free quotes now!
Secured with SHA-256 Encryption
Are you looking for free insurance quotes?
Your one-stop online insurance guide. Get free quotes now!
Secured with SHA-256 Encryption
Specifics of Home Insurance in Missouri
There is nothing specific to know about a home insurance policy in Missouri. Policies are much the same as those found in other parts of the country.
Parts of the state are considered to be floodplains, and flooding is the number one natural disaster in Missouri. This means you may need to carry flood insurance. In a high-risk flood zone, flood insurance may be required by your lender, but even in other areas, it is a good idea to consider it.
Your homeowner's package policy does not cover floods. Flood insurance policies are sold separately, but most insurance companies can assist you with getting one in place.
Missouri homes are also at risk of earthquake damage depending on where they are located. Earthquake damage is another area that is not covered by a standard home insurance policy and should be purchased either as an add-on or as a separate policy.
Our Process
We approached our list of recommendations with the goal of listing insurance companies that provide the best value in homeowner's insurance to Missourians. Good value goes well beyond a low price; it means that you are paying a competitive rate for a high-quality product backed by a good company.
All of our top picks rank highly when it comes to customer satisfaction. We checked ratings from major consumer resources like J.D. Power as well as reading individual customer reviews and comparing complaint volumes. To make our list, a company has to rank well specifically in the area of claims service. The reason for this is fairly clear – claims are where a company either shines or fails.
We looked at rates as well as what you are getting for your insurance dollar from the various options. The least expensive policy is not always the best choice; rather, the policy that gives you the best coverage you can get (and is backed by a good company) at a good rate is the one that offers the most value.
We selected only insurance companies that are open to the general public for this list. There are some excellent companies, like USAA, that have eligibility requirements. In order to make this list useful to the widest portion of the population, we opted not to select companies with such requirements.
Our Top Picks
These three companies all offer a great package policy at a good price, and they back it with a good reputation.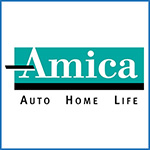 Amica Mutual
Amica Mutual is top of the list for customer service, winning the J.D. Power award for both overall satisfaction and claims satisfaction in 2018 – and it is not the first year they have landed the top spot.
They also offer a comprehensive home insurance policy standard – with lots of available options and add-ons, too. Their rates are already very competitive, but they also have a lot of discounts available including one of the biggest auto insurance/home insurance discounts of any company.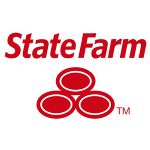 State Farm is the biggest home insurance company in the nation, and they have earned that position by offering great customer service and solid products. Their home policy offers a lot of coverage at the standard level and there is also a long list of endorsements offered.
State Farm does not have a reputation as a budget company, but their rates consistently surprise; they are actually one of the more affordable choices for Missouri homeowners. They have also got a good auto/home discount too, making them a great choice for bundling.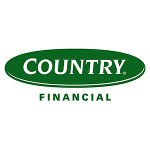 Country Financial has excellent customer service ratings from both J.D. Power and directly from their customers. They rank highly both overall and for claim handling, which gives confidence in their reputation for taking care of customers.
Country also has competitive rates for comprehensive home insurance policies and a good list of available discounts. They are a solid pick for anyone that prefers a smaller insurance company.
Are you looking for free insurance quotes?
Your one-stop online insurance guide. Get free quotes now!
Secured with SHA-256 Encryption
Shopping for Home Insurance in Missouri
Missouri homeowners have a lot of options to choose from, so narrowing them down is a must. Our list of top picks is a great starting point, but we always recommend getting as many quotes as possible to compare. While gathering quotes, take the time to look at each company's reputation and be sure to examine what is included with the policy.
The biggest part of your home insurance policy is the dwelling coverage, which is calculated based on the replacement cost of the home. That means it is a calculation of what it would cost to rebuild your house from the ground up, and is not related to market value. Insurance companies calculate their own version of what replacement cost is for each home, so it is a good idea to do your own calculations. Online calculators can help you come up with a number that works for you and your mortgage company.
Before shopping, you should also decide what additional coverage you want your policy to includes, such as riders for high-value items or add-ons like equipment breakdown. Request each quote to include these items so you can compare apples to apples.
It is always worthwhile to compare some of the smaller, local options available in Missouri. A local agent is the best way to gather some of those quotes for comparison.
The Bottom Line
Missouri's top insurance companies are all fairly large, but there are a lot of options to choose from. Take the time to compare some of the smaller local options and make sure you are getting all the coverage you need at the right price.

Are you looking for free insurance quotes?
Your one-stop online insurance guide. Get free quotes now!
Secured with SHA-256 Encryption