Best Arizona Home Insurance | AZ Homeowners Insurance Policies
The best Arizona home insurance companies are listed in this guide. Before shopping for Arizona homeowners insurance, compare rates here and find an Arizona home insurance quote that works for your budget from some of the best Arizona home insurance companies.
Are you looking for free insurance quotes?
Secured with SHA-256 Encryption
UPDATED: Jul 23, 2020
It's all about you. We want to help you make the right coverage choices.
Advertiser Disclosure: We strive to help you make confident insurance decisions. Comparison shopping should be easy. We are not affiliated with any one insurance provider and cannot guarantee quotes from any single provider.
Our insurance industry partnerships don't influence our content. Our opinions are our own. To compare quotes from many different insurance companies please enter your ZIP code on this page to use the free quote tool. The more quotes you compare, the more chances to save.
Editorial Guidelines: We are a free online resource for anyone interested in learning more about insurance. Our goal is to be an objective, third-party resource for everything insurance related. We update our site regularly, and all content is reviewed by insurance experts.

Arizona home insurance rates are lower than the national average by about 34% but can vary depending on the location of your home within the state. Finding a good deal from a reputable insurance company in Arizona requires just a little research and some attention to detail.
The Basics of Arizona Home Insurance
Home insurance in Arizona offers the same coverage as that found in other states. A basic policy is comprised of dwelling coverage, personal property coverage, and liability. Standard homeowner's coverage also provides for loss of use – paying for an alternate place to live when your home is unlivable due to a covered claim.
In addition to the basics, there is a long list of options and endorsements that may be offered either as part of a base policy or as add-ons depending on the insurance company. Some companies include extended replacement cost coverage for the home as standard, others as an option. The same applies to replacement cost coverage for personal property. Common endorsements are riders for high-value items, equipment breakdown, and water & sewer backup coverage.
There is no law in the state that requires home insurance, but mortgage companies do require it. As part of the mortgage contract, you will need to carry a policy, or the lender will take one out on your behalf and charge you for it. Called force-placed insurance, this type of policy only covers the mortgage company's interests, with no coverage for the homeowner's risks or personal property. Homeowners are much better served by a comprehensive policy that meets the mortgage company requirements while also protecting them.

Are you looking for free insurance quotes?
Your one-stop online insurance guide. Get free quotes now!
Secured with SHA-256 Encryption
Your one-stop online insurance guide. Get free quotes now!
Secured with SHA-256 Encryption
Specifics of Home Insurance in Arizona
There are no specific aspects to Arizona home insurance policies that differ from other states, but flood insurance is worth a mention.
Although most of the state has a dry climate, flash floods are not an uncommon occurrence, particularly during what residents often call "monsoon season", when sudden heavy rains can produce floods. Flood insurance is not covered by regular home insurane, and is sold as a separate policy.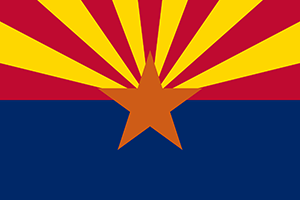 Our Process
Our approach to picking the best home insurance companies for Arizona was to look at three main factors that, combined, make for a great value.
The first of those factors is the reputation of the company. An insurance company that does not stand behind its products is not the one you want insuring your home when you have a claim. All of the companies we selected rank highly for customer service – and specifically for claims handling. We looked at trusted consumer rating sources – like J.D. Power – and also at complaint volumes for the companies on our list to be sure they meet our standards for taking care of customers.
The second factor we considered is policy coverage and options. We looked for companies that offer a lot of coverage even on the base policy, with plenty of add-ons and options to customize. Of particular importance are extended replacement cost as well as replacement cost for personal property – preferably available as part of a package.
Finally, the big one for most people: price. We looked not for companies that offer the least expensive rates, but for those that have competitive rates for excellent coverage. A cheap rate does not do much good if the company will not pay claims or cuts out important coverage. Price had to be combined with the other two factors above to make our list.
Each of the companies on our list offers coverage across Arizona and to the majority of homeowners. That means we left out companies with eligibility requirements; USAA, for example, is a great company, but only accessible to military members and their families. So while we do recommend them to those who qualify, they do not make our list due to exclusivity,
Our Top Picks
These three companies all offer a great value in home insurance thanks to a good reputation, great policies, and low rates.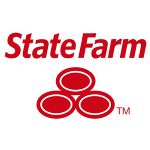 State Farm is the number one home insurance company in the nation, and they are also a top pick for Arizona. They maintain high ratings for customer service and claims service, which helps them to stay ahead of the pack.
State Farm also has a solid homeowner's package policy that covers all the bases, and they are a good pick for bundling your insurance thanks to a good auto insurance/home insurance discount. Even without the bundle, however, State Farm brings competitive rates to the table, making them a top pick for value.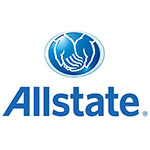 Allstate has competitive rates for Arizona homeowners, and the longest list of discounts around to bring those rates down even more. They are another excellent choice for bundling your auto and home, with solid policies available for both.
Allstate also ranks well in customer satisfaction, landing in J.D. Power's top ten for 2018. The company's drop out of the top three companies in the nation appears to have encouraged them to work even harder – their customer satisfaction ratings are on the rise.

Across the board, Nationwide offers low prices to Arizona homeowners no matter where they live. They consistently rank about the lowest priced options, and have a lot of discounts available as well, including an auto and home bundling discount. If price is your top concern, Nationwide is hard to beat.
Nationwide has a solid reputation for customer service and has been growing by leaps and bounds thanks to ongoing acquisitions in recent years. They are a one-stop shop for your insurance needs at a great price.
Your one-stop online insurance guide. Get free quotes now!
Secured with SHA-256 Encryption
Shopping for Home Insurance in Arizona
It is important to go into the insurance shopping process knowing what you need for coverage. Insurance companies will use the information provided about your home to calculate a replacement cost amount for the home. These numbers will often differ – sometimes quite a bit – from company to company.
It is a good idea to do your own calculations and also know what amount is required by your mortgage company in order to make sure you are not underinsuring your home. Get quotes from companies that meet or exceed your calculated replacement cost, and keep in mind many companies offer a percentage on top of that amount called extended replacement cost.
You should also know what deductible amount you're comfortable with, and also which endorsements and add-ons you want to include on your policy. Make sure that every quote you receive includes the same coverage so that you can compare apples to apples.
The Bottom Line
Arizona homeowners can get a great deal on coverage from some of the biggest names in the business, but shopping around is still a must. Every home and every situation is different, so the right company for one home may not be right for another. Take the time to compare as many companies as possible to make sure you make the right choice for your needs.

Are you looking for free insurance quotes?
Your one-stop online insurance guide. Get free quotes now!
Secured with SHA-256 Encryption