Best Montana Auto Insurance
The best Montana auto insurance companies are State Farm, Travelers, and GEICO. Montana auto insurance laws require a minimum liability car insurance of $25,000 per person and $50,000 per accident, you can find affordable Montana car insurance quotes for full coverage in our guide.
Are you looking for free insurance quotes?
Secured with SHA-256 Encryption
UPDATED: Jul 25, 2020
It's all about you. We want to help you make the right coverage choices.
Advertiser Disclosure: We strive to help you make confident insurance decisions. Comparison shopping should be easy. We are not affiliated with any one insurance provider and cannot guarantee quotes from any single provider.
Our insurance industry partnerships don't influence our content. Our opinions are our own. To compare quotes from many different insurance companies please enter your ZIP code on this page to use the free quote tool. The more quotes you compare, the more chances to save.
Editorial Guidelines: We are a free online resource for anyone interested in learning more about insurance. Our goal is to be an objective, third-party resource for everything insurance related. We update our site regularly, and all content is reviewed by insurance experts.

Montana drivers pay above-average rates for car insurance compared to the rest of the country, ranking at number 17 for 2018 – which makes shopping around for the best deal on coverage important. Finding a low rate is only a part of the task; the best car insurance for Montana drivers comes from companies that provide great service and solid coverage as well as a good price.
The Basics of Auto Insurance in Montana
Montana's car insurance laws are fairly close to the average requirements nationwide, although they come in a little lower in terms of property damage coverage.
The legal minimums are $25,000 per person and $50,000 per incident for bodily injury, and $20,000 for property damage. These are the amounts that the insurance company will pay out if you are involved in an accident for which you are found to be at fault.
Unlike many other states, Montana does not have any further requirements for a minimum car insurance policy. Anyone that has a loan or lease on their vehicle, however, will need to meet any requirements set out by the lender as part of the contract. In most cases, that means carrying "full coverage" – comprehensive coverage and collision coverage – to pay for any damage to the car itself when the owner is at fault in the accident.
Some lenders may also set limits on the deductibles, and in some cases may even require higher liability limits than what is required by law. This second requirement is more frequently found on lease contracts. Check with your lender or lessor to find out what you need to carry to comply with your agreement.

Are you looking for free insurance quotes?
Your one-stop online insurance guide. Get free quotes now!
Secured with SHA-256 Encryption
Your one-stop online insurance guide. Get free quotes now!
Secured with SHA-256 Encryption
Specifics of Montana Auto Insurance
Montana's car insurance system is straightforward, and there are no unusual or specific laws to be aware of.
The state operates on a tort system. This means that in every accident fault will be determined and the at-fault driver will be responsible for damages. Insurance companies will pay out up to the limits of the policy, and if damages exceed those amounts the driver will be personally responsible for the difference.
The legal minimum required by the state is likely to be exceeded quickly in event of a serious accident, so it is always recommended that drivers carry higher limits to protect themselves financially.
Montana borders Canada, and those who cross the border by land may want to check in with their insurance company regarding the process for an accident taking place in Canada. U.S. insurance policies do carry over into Canada, and officials in that country will accept a U.S. policy as proof of insurance. Some coverage, such as roadside assistance, may vary across the border, however, so it is always a good idea to ask before you go.
Our Process
To choose our recommendations, we looked at several aspects of each insurance company that combine together to create a good value for Montana drivers. These aspects are price, coverage, and customer service.
A company that does not have a good reputation for taking care of customers and paying claims fairly and quickly is not a good pick regardless of how low the rates are; after all, claims are the reason you are paying those rates in the first place. We looked at consumer reports as well as customer reviews in order to select companies that have a solid reputation, particularly for claims.
Rates are of course a big part of the picture, and no one wants to overpay for their insurance. All of our top picks have competitive rates to go with their customer service. We also looked for companies that offer lots of discounts, making it easier to get an even lower rate.
All of our top picks provide coverage across Montana and offer insurance to the general public. Military members and their families will want to look at USAA for their coverage as that company consistently has great ratings and low premiums – but they are not on our list because they have specific eligibility requirements.
Our Top Picks
These are the three companies we chose as the best overall value for car insurance in Montana, combining great rates with excellent service.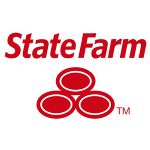 State Farm is one the number one auto insurance company by market share in the United States, so it is not surprising they are a top pick for Montana as well. Ranking above average in all of J.D. Power's surveys – including regional surveys, State Farm is a solid bet.
State Farm also happens to be a very affordable bet. Across the board, State Farm comes in with some of the lowest rates, even for new drivers and those with less than perfect records. For the top value in Montana, State Farm is a great choice.

Travelers performed very well on J.D. Power's claims satisfaction survey for 2018, which means you can count on this company to take care of you as a customer when you need them. Additionally, they have some of the lowest rates for Montana drivers.
Thanks to a long list of available discounts, most drivers can come out on top with a Travelers auto policy. This includes some more unusual discounts, which opens the door to even more drivers to get lower premiums.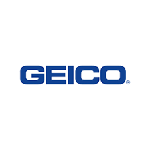 GEICO has been growing rapidly and has made its way to the number two spot behind State Farm for market share across the country. They are well known for being a lower-priced insurance option, and that reputation holds in Montana as well. GEICO offers those on a budget great coverage with lots of options at a good price.
GEICO has also been building a reputation and ranks well with customer reviews as well as on J.D. Power's satisfaction surveys. That adds a good reputation to great rates for a top value in Montana.
Your one-stop online insurance guide. Get free quotes now!
Secured with SHA-256 Encryption
Shopping for Car Insurance in Montana
Montana is a large state with a lot of rural areas, which makes shopping online a great choice. Those in remote areas may not have easy access to local agents for assistance with the shopping process, so comparing a lot of rates through online quoting is a smart option.
Before you start gathering those quotes, it is important to know exactly what coverage you want your policy to include. Most insurance companies have a standard policy that they use for quotes, with pre-set liability limits and deductibles. Because these standards differ from company to company, it can make comparison difficult. Request all of your quotes with the same limits, deductibles, and selected options so that you can be sure you are comparing apples to apples.
If there is any part of a car insurance policy where you should put a few extra dollars if you can, it is liability. The legal minimum could leave you holding the bag in a major accident, and it does not usually cost much to double or even triple that coverage. Get your quotes with higher limits to see what you could be paying for much better coverage – the peace of mind is worth the cost.
The Bottom Line
The big names in Montana car insurance are big names across the country. Drivers can choose from some of the top insurers at a great price. It is always worth taking a look at local companies as well, however, as rates differ so greatly and a local insurer may meet specific needs more accurately, particularly for rural drivers.

Are you looking for free insurance quotes?
Your one-stop online insurance guide. Get free quotes now!
Secured with SHA-256 Encryption