Best Home Insurance for Minnesota
The best Minnesota home insurance rates and coverage options come from Amica Mutual, State Farm, and Auto-Owners although there are no Minnesota home insurance laws that require coverage. Use our quote comparison tool to find the best Minnesota home insurance options in your area.
Are you looking for free insurance quotes?
Secured with SHA-256 Encryption
UPDATED: Oct 22, 2021
It's all about you. We want to help you make the right coverage choices.
Advertiser Disclosure: We strive to help you make confident insurance decisions. Comparison shopping should be easy. We are not affiliated with any one insurance provider and cannot guarantee quotes from any single provider.
Our insurance industry partnerships don't influence our content. Our opinions are our own. To compare quotes from many different insurance companies please enter your ZIP code on this page to use the free quote tool. The more quotes you compare, the more chances to save.
Editorial Guidelines: We are a free online resource for anyone interested in learning more about insurance. Our goal is to be an objective, third-party resource for everything insurance related. We update our site regularly, and all content is reviewed by insurance experts.

Minnesota's home insurance rates are just a little above the national average, by about 9%, but of course, that varies quite a bit. With a lot of lake country, farms, and urban areas too, Minnesota's homes are diverse and so is the cost of insuring them. The best home insurance for Minnesota can be found with a little time spent shopping around, and our top picks are a great place to start.
The Basics of Minnesota Home Insurance
Minnesota law does not require homeowners to have home insurance, but unless you are one of the lucky ones without a mortgage, you will have to carry it. Lenders make the requirement for home insurance a part of the mortgage agreement in order to protect their investment in the property.
The lender has the right to force-place an insurance policy on your property if you fail to carry the required coverage. This type of policy only protects the mortgage company's interests, but they can still charge you for it and it is generally pricier than a regular package policy. It is always in the best interests of the homeowner to keep their coverage in place and in force.
A homeowner's package policy covers the house and everything in it, as well as protecting the owners from liability and providing coverage for loss of use – paying for alternative living quarters during repairs on a covered claim. Even if it is not mandated by a mortgage company, it's a must for homeowners to protect their biggest investment.
In addition to the basic coverages, there are many options available for home insurance that can enhance coverage and provide a customized policy. These include adding riders for high-value items like jewelry, coverage for things like water and sewer backup or equipment breakdown, and identity theft protection. Depending on the company, some of these may be a part of the standard policy, while others may be add-ons.

Are you looking for free insurance quotes?
Your one-stop online insurance guide. Get free quotes now!
Secured with SHA-256 Encryption
Are you looking for free insurance quotes?
Your one-stop online insurance guide. Get free quotes now!
Secured with SHA-256 Encryption
The Specifics of Home Insurance in Minnesota
Minnesota sees a lot of snow and can have a risk of flooding, especially in the spring and for homes near lakes and rivers. Flood insurance is not part of a standard policy and should be purchased separately. If you live in in high-risk flood zone, this coverage may also be required by the lender.
Although tornado damage is generally covered in a standard policy, it is a good idea to make sure. Some home insurance is issued on a named perils basis, meaning anything not specifically named is not covered. We recommend an all-perils policy, but if your home only qualifies for named perils, make sure tornado damage is among them since Minnesota does see tornado activity.
Minnesota is one of the top five states for hail damage, and as a result, many insurance companies offer a separate deductible on the policy that is just for hail claims. Be sure you are aware of how that may differ from your overall deductible.
Our Process
In order to select the best home insurance for Minnesota, we looked at three main factors that add up to a good value on a home insurance policy. These are price, policy, and reputation of the company.
Price is usually the main thing people look at when shopping for insurance, but this assumes that all policies are created equal – which they are not. The least expensive option is not always the best option, therefore price is only a part of the picture when it comes to choosing home insurance.
While we looked for companies that offer competitive rates on comprehensive policies – that means their standard home package policy includes all of the basics and more. We specifically looked for companies that offer extras as part of the standard policy, or have easy access to enhancements without a lot of added cost.
Each of the companies we chose also enjoys a good reputation. We looked at trusted consumer rating sources such as J.D. Power and also reviewed customer reviews directly to look for companies with a low complaint volume for their size. We specifically looked at how the companies are rated for claims satisfaction since claims are the real test of any insurance company.
All of our choices serve homeowners across Minnesota. We also selected only companies that have no specific eligibility requirements; this means that while there are some highly rated companies – like USAA – that have specific requirements for policyholders, we did not put them in our top picks. This ensures that our list is useful to the majority of Minnesotans.
Our Top Picks
These three insurance companies rise to the top in terms of rates, service, and great coverage for Minnesota homeowners.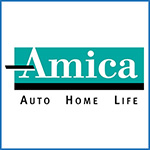 Amica Mutual
It is easy to see how Amica's reputation for customer service lands them in our top picks; they have sat at the top of J.D. Power's home insurance surveys for years. Amica currently holds the top award for both overall satisfaction and claims satisfaction.
They have also got very competitive rates on a comprehensive homeowner's package policy that covers more than just the basics. With one of the biggest auto insurance/home insurance discounts on the market, they are a great choice for those looking to also bundle.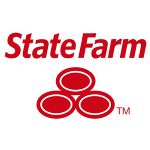 More homeowners choose State Farm than any other insurance company in the nation, and they are also at the top in Minnesota. That is because of their excellent reputation for personal service and smooth claims handling, which sees them rank well consistently in consumer surveys.
State Farm also offers an excellent home insurance package policy at a good rate. Even for a company that works with captive agents, State Farm consistently comes in at a good price for Minnesota homes.

With a stellar four-star rating from J.D. Power for claims satisfaction in 2018, Auto-Owners (which insures more than just cars) is a good choice for Minnesota home insurance. They have a great reputation for personalized customer service, too.
While they are not always the cheapest, they have a good list of discounts that can bring rates down and are another good choice for bundling your auto and home. All of this comes with a solid package home insurance policy.
Are you looking for free insurance quotes?
Your one-stop online insurance guide. Get free quotes now!
Secured with SHA-256 Encryption
Shopping for Home Insurance in Minnesota
Minnesota homeowners can choose between some huge companies and some smaller ones, as well, and shopping around is the key to finding the best choice for your needs. The first step to comparing insurance quotes is to know what kind of coverage you need.
Each insurance company will create its own version of the calculation for dwelling replacement cost – the amount for which the home is insured if it needed to be rebuilt from the ground up. Knowing what number your lender requires as well as what makes sense based on your own calculations will help you decide where you want that coverage to be. Bear in mind many insurance companies offer extended replacement cost that adds a percentage on top of the calculated amount.
When considering your deductible, make sure you are choosing one that you can live with, in the event of a claim. Many insurance companies actually have a separate deductible for hail claims as mentioned above, so make sure you know what amount that is before you select the policy.
Knowing what basic, as well as additional coverage, you want and making sure its included in every quote will make comparing rates on an apples-to-apples basis easier.
The Bottom Line
Minnesota home insurance rates can be on the high side, but shopping around and taking advantage of discounts can help you find a rate that works for you. Just make sure you do not give up coverage for a lower rate – with so many companies to choose from there's no reason to choose a cut-rate policy.

Are you looking for free insurance quotes?
Your one-stop online insurance guide. Get free quotes now!
Secured with SHA-256 Encryption