Best Home Insurance for Georgia
The best home insurance in Georgia can be found with these three companies: Grange Insurance, Ameriprise, and State Farm. These companies offer competitive rates, provide a comprehensive base package policy, and have a good reputation for taking care of their customers.
Are you looking for free insurance quotes?
Secured with SHA-256 Encryption
UPDATED: Jul 23, 2020
It's all about you. We want to help you make the right coverage choices.
Advertiser Disclosure: We strive to help you make confident insurance decisions. Comparison shopping should be easy. We are not affiliated with any one insurance provider and cannot guarantee quotes from any single provider.
Our insurance industry partnerships don't influence our content. Our opinions are our own. To compare quotes from many different insurance companies please enter your ZIP code on this page to use the free quote tool. The more quotes you compare, the more chances to save.
Editorial Guidelines: We are a free online resource for anyone interested in learning more about insurance. Our goal is to be an objective, third-party resource for everything insurance related. We update our site regularly, and all content is reviewed by insurance experts.

Georgia homeowners pay less for their insurance than pricey Florida to the south, and the average rate comes in below the national average by 10%. That is good news, but rates can vary a lot depending on where you live – with coastal areas seeing higher rates due to higher risks – and no matter where you live shopping around is always a good idea. The top insurance companies for the state of Georgia are a great place to start.
The Basics of Georgia Home Insurance
Homeowners are not required by any law to carry home insurance, but it is still a requirement if you have a mortgage. Mortgage companies mandate homeowner's insurance in order to make sure the loan they have given to the buyer is protected; having a policy in force is part of the agreement the buyer signs when finalizing the loan at closing.
Mortgage companies can force an insurance policy on you if you fail to keep insurance in force and tack the charge onto your payment. This type of insurance only protects the lender's interest, so although the owner is paying for it, it does not provide any protection to them or their property.
Homeowner's insurance provides coverage not just for the house itself, but also for the contents – all of your personal property – and any other structures on the lot. It also provides coverage for liability risks, and for living expenses if a covered claim makes your home unlivable during repairs. Beyond this basic coverage, there are many more options, endorsements, and add-ons that can be used to customize a policy and provide a range of coverage. Some companies offer more coverage on their standard base policy than others.

Are you looking for free insurance quotes?
Your one-stop online insurance guide. Get free quotes now!
Secured with SHA-256 Encryption
Your one-stop online insurance guide. Get free quotes now!
Secured with SHA-256 Encryption
Specifics of Home Insurance in Georgia
A home insurance policy in Georgia is much the same as those written across the country; there is nothing specific or different about the state.
Worth noting, however, is that some homes may be required to carry a flood insurance policy if they are located in a high-risk flood zone. This includes coastal homes as well as those near other bodies of water. Flood damage is not covered by standard home insurance, and in most cases, a separate policy is required. Some companies, particularly those that cater to coastal states, offer flood insurance as an endorsement on standard homeowners.
Our Process
Our top recommendations for Georgia home insurance are all companies that meet three main criteria: they offer competitive rates, they provide a comprehensive base package policy that does not fall short when it comes to coverage (with plenty of endorsement options, too), and they have a good reputation for taking care of their customers.
Price is the first thing on the list for most people when shopping for insurance, but since policies and coverage are different everywhere you go, the price is not a good measure of value. Good value means paying a competitive rate for a policy that provides a lot of coverage – a cheap policy with minimal coverage is not a good deal compared with a slightly more expensive option that has a lot more coverage.
In addition to looking for companies that have good products at a good price, we also looked for companies that back that up with great customer service and top-notch claims handling. Without these things, it does not matter how much or how little you pay for your insurance. All of our top picks have the reputation to give you peace of mind when paying your premiums.
All of our choices are companies that serve the majority of the population. This means we left off any companies that have specific eligibility requirements, such as USAA. For those that qualify, they are a great choice, but in the interest of providing information that is widely useful, we have left them off our list.
Our Top Picks
These three companies all have good ratings for customer service along with a solid homeowner's insurance product – and bring it to you with a nice price, too.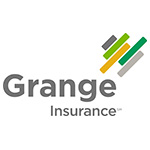 A smaller insurance company serving a baker's dozen of states, Grange offers several levels of home insurance to suit varied needs, packaging the coverage levels to make it easy to get more without nickel-and-diming each endorsement.
Although they are too small to be listed by J.D. Power, Grange enjoys a low complaint volume and a good reputation for taking care of customers. And they also offer some of the best rates on home insurance for Georgia homeowners.

Ameriprise has a solid home insurance policy that includes a number of extras that other companies will charge you for at no cost – including lock replacement and identity theft coverage. All of this comes at very competitive rates, with a good list of discounts to bring it down even more.
They also enjoy a good reputation, with a low complaint volume for a large national insurance company. With a full range of insurance and financial services available, they make a good one-stop shop for those wanting to cover everything with one company.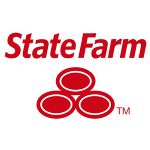 State Farm is the most popular home insurance company in the nation, and they are also number one in Georgia. They do not cut corners when it comes to coverage, offering a very comprehensive homeowner's package that covers all the bases.
They are also more affordable than many people expect, with competitive rates and a lot of discounts that make them one of the best values in home insurance. This is another great pick for those looking to bundle their auto insurance/home insurance.
Your one-stop online insurance guide. Get free quotes now!
Secured with SHA-256 Encryption
Shopping for Home Insurance in Georgia
Georgia homeowners have a lot of options, which is good news but can be confusing. While it is great to have a lot of quotes to look at it, it's also great to have ways to narrow down your choices. A closer look at company reputation, particularly for claims service, is a good way to cut a few off the list.
Knowing what you want for coverage before you start shopping is another way to make the task easier. Each company will come up with their own replacement cost calculator, which can be further confusing – so run your own calculations and decide what level of coverage you are comfortable with (remembering that market value and replacement cost are not the same thing). Make a list of the endorsements that are important to you. You can then make sure you are getting quotes that meet your needs.
Shopping with an eye to value means recognizing when a higher price is worth paying. Do not skip a company just because their rates are a bit higher – take a closer look to see what they offer that might make paying more worthwhile. And if you don't see the value, move on to the next company.
The Bottom Line
Georgia homeowners can get good rates on home insurance from some of the most stable and respected insurance companies around, both national and regional. That makes shopping easier, but it is still important to take your time and pay attention to policy details. That way you can be sure you're covered when the time comes that you have to file a claim.

Are you looking for free insurance quotes?
Your one-stop online insurance guide. Get free quotes now!
Secured with SHA-256 Encryption