Best West Virginia Auto Insurance
The best West Virginia auto insurance companies include Erie and Geico. Read this guide to learn about West Virginia car insurance requirements and how you can find and compare West Virginia auto insurance quotes to find the best rates.
Are you looking for free insurance quotes?
Secured with SHA-256 Encryption
UPDATED: Jul 17, 2020
It's all about you. We want to help you make the right coverage choices.
Advertiser Disclosure: We strive to help you make confident insurance decisions. Comparison shopping should be easy. We are not affiliated with any one insurance provider and cannot guarantee quotes from any single provider.
Our insurance industry partnerships don't influence our content. Our opinions are our own. To compare quotes from many different insurance companies please enter your ZIP code on this page to use the free quote tool. The more quotes you compare, the more chances to save.
Editorial Guidelines: We are a free online resource for anyone interested in learning more about insurance. Our goal is to be an objective, third-party resource for everything insurance related. We update our site regularly, and all content is reviewed by insurance experts.

Car Insurance Rates in West Virginia are above average when compared to the rest of the country; the state ranks at number 15 overall for 2017 with an average rate of $1,375 a year. Not every driver is going to pay the average rate, of course, and shopping around can help you pay less. To get the best deal on auto insurance for you, start your search with the best insurance companies in West Virginia.
The Basics of Auto Insurance in West Virginia
Like most states, West Virginia has financial responsibility laws that mandate insurance coverage for all drivers. The legal minimum amount of insurance you have to carry in order to be on the road in West Virginia is $20,000 per person and $40,000 per incident for bodily injury, and $10,000 for property damage.
West Virginia law also requires that all drivers carry uninsured motorist coverage in amounts that match the liability limits above for both bodily injury and for property damage.
West Virginia's minimum limits are not the lowest in the nation, but they do fall a bit below average. This is particularly true of the minimum property damage limit, which is well below average and unlikely to be sufficient if you are involved in an accident that's any more than a fender bender. Experts recommend carrying much higher limits to protect yourself financially.
Although no further coverage is required by law, drivers that have a loan or lease on their vehicle will also need to meet any insurance requirements set out by the financial institutions. This will usually mean carrying full coverage – comprehensive coverage and collision coverage – and may also mean a cap on the deductible amount.

Are you looking for free insurance quotes?
Your one-stop online insurance guide. Get free quotes now!
Secured with SHA-256 Encryption
Are you looking for free insurance quotes?
Your one-stop online insurance guide. Get free quotes now!
Secured with SHA-256 Encryption
Specifics of West Virginia Auto Insurance
There is nothing unusual about West Virginia's car insurance laws; they fall in line with most other states.
West Virginia is a fault state – this means they use a tort system for handling fault and restitution in car accidents. If you are found to be at fault in an accident you will be held responsible for the cost of medical bills and property damage, and you may even be sued for pain and suffering.
Your car insurance policy is there to protect you from the financial repercussions of an accident and will defend you in court and pay for damages – but only up to the limits of your policy. After those limits, you are personally responsible for any excess amount. This is the reason for carrying insurance at limits higher than the state minimum, which will be exhausted quickly in even a moderately serious accident.
Our Process
A car insurance company cannot earn the title of "best" on our list without a solid reputation, so our number one criteria for formulating this list is that every company on it be known for taking care of customers. We used consumer surveys from trusted sources as well as our own research into customer complaints to determine which companies are best known for great customer service and especially for handling claims quickly and fairly in West Virginia.
Since rates are the top factor for most people when choosing a car insurance company, we also looked for companies that offer affordable and competitive premiums. Our goal was to choose companies that not only have the least expensive rates on the most basic policy but also have great rates for comprehensive coverage with higher limits. The combination of these great rates with a solid reputation adds up to our picks for the best value in car insurance – not just the cheapest.
All of our top picks are open to the general public, meaning that any driver in West Virginia can apply for a policy. We left off any companies that, while they have a great reputation and good rates, only offer coverage to a specific subset of the population. That includes USAA, which comes highly recommended for military members and their families but does not offer coverage to the general public.
Our Top Picks
These three insurance companies are the best bets in West Virginia based on the combination of service and price.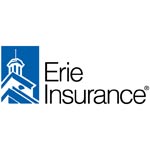 Erie is the top-rated car insurance company in the region according to J.D. Power's survey, and also ranks third overall in the entire country for claims satisfaction. That means Erie is one of the most trusted insurance companies in the entire state and indeed in its entire service area.
Erie also offers some of the most competitive rates in West Virginia for all kinds of drivers – not just those with the best records. This adds up to Erie being one of the best values in the state for car insurance.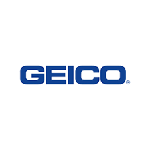 Geico earned a spot in the top three car insurance companies in the region from J.D. Power, with solid ratings across the board. Geico is also the second-largest car insurance company in the entire nation, rising to that spot over the past few years thanks to solid customer service and low rates.
Those low rates are available to West Virginians as well, making Geico the go-to for a lot of budget car insurance shoppers. In this case though, budget does not mean sacrificing service.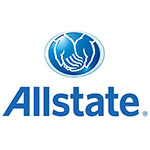 With a good rating from J.D. Power and a solid reputation across the nation, Allstate takes the third spot in our best list. They are one of the biggest names in car insurance, and also offer one of the biggest lists of possible discounts around.
Even without all the discounts, Allstate has competitive rates in West Virginia. They are a great pick for anyone who prefers to work with an agent and for those who are planning to bundle insurance to take advantage of discounts.
Are you looking for free insurance quotes?
Your one-stop online insurance guide. Get free quotes now!
Secured with SHA-256 Encryption
Shopping for Car Insurance in West Virginia
The best place to start when looking for car insurance in West Virginia is a look at what coverage you currently carry to determine if you have all the coverage you need – or if you are carrying options you do not need. As mentioned above, we highly recommend that you carry limits above what is required by law to protect yourself fully from the high cost of a car accident.
On the other hand, there may be coverage you do not need – if you have a AAA membership, for example, you probably will not need the insurance company's roadside assistance coverage. If you own more than one car, you may not need to carry rental car coverage.
Once you know what you need, gather as many quotes as you can from different car insurance companies to compare. Make sure that all of your quotes are for policies providing the same coverage; some companies may automatically quote with their own standard coverage or at the legal minimum, so be clear about what you want. This way you will know you're comparing on an even level.
While the best car insurance companies by or criteria in West Virginia are all large companies, it is always worth a look at some local providers – sometimes they have the best deal for an individual driver. Just be sure you have checked on their reputation before you buy.
The Bottom Line
West Virginia drivers can get a great deal – even on beyond-the-minimum coverage – from some of the best rated and biggest car insurance companies around. They are a great starting point for anyone looking to find a great rate from a company they can trust.

Are you looking for free insurance quotes?
Your one-stop online insurance guide. Get free quotes now!
Secured with SHA-256 Encryption