Best Washington DC Auto Insurance
Washington DC auto insurance requirements include minimum liability insurance and uninsured motorist coverage. If you're shopping for Washington DC auto insurance, read this guide for a list of the best Washington DC auto insurance companies based on rates, coverage, and customer reviews.
Are you looking for free insurance quotes?
Secured with SHA-256 Encryption
UPDATED: Jul 16, 2020
It's all about you. We want to help you make the right coverage choices.
Advertiser Disclosure: We strive to help you make confident insurance decisions. Comparison shopping should be easy. We are not affiliated with any one insurance provider and cannot guarantee quotes from any single provider.
Our insurance industry partnerships don't influence our content. Our opinions are our own. To compare quotes from many different insurance companies please enter your ZIP code on this page to use the free quote tool. The more quotes you compare, the more chances to save.
Editorial Guidelines: We are a free online resource for anyone interested in learning more about insurance. Our goal is to be an objective, third-party resource for everything insurance related. We update our site regularly, and all content is reviewed by insurance experts.

D.C. drivers pay some of the highest rates in the country. The District of Columbia ranked at number 6 in the nation compared the national average for car insurance rates in 2017. Not everyone has to pay a rate as high as the average, but in a state with high premiums shopping around for a good value is a bigger challenge. We will get you started with the best picks in D.C. auto insurance.
The Basics of Auto Insurance in D.C.
The District of Columbia requires all drivers registering a vehicle in to provide proof of insurance. That insurance must meet minimum standards for coverage. These standards are $25,000 per person and $50,000 per incident for bodily injury, and $10,000 for property damage.
Also required is uninsured motorist coverage with bodily injury limits that match the liability limits. The requirement for uninsured motorist property damage is lower at $5,000 with a $200 deductible.
In addition to the state laws, any driver that has a loan or lease is also subject to any insurance requirements laid out in the financing agreement. Lenders and lessees usually require both comprehensive coverage and collision coverage, and they may have additional requirements such as limits on how high your deductible can be, and sometimes even a requirement for higher-than-minimum liability coverage.

Are you looking for free insurance quotes?
Your one-stop online insurance guide. Get free quotes now!
Secured with SHA-256 Encryption
Your one-stop online insurance guide. Get free quotes now!
Secured with SHA-256 Encryption
Specifics of D.C Auto Insurance
D.C. is one of the places that has a form of no-fault insurance in place, but it is rare in that drivers are not required to carry personal injury protection (PIP) by law. Insurance companies are, however, required to offer it.
Drivers are expected to file a claim with their own insurance first under no-fault laws; this applies only to injury claims, as property damage is not subject to the no-fault system. Your PIP coverage will pay out for any medical bills, up to the chosen limit. After that amount is exhausted, you can file a claim with the other driver's insurance for any excess, which will be paid out of their bodily injury liability coverage.
Although there is a no-fault law in place, you can still be sued for damages in a serious accident. It is a good idea to carry both a good amount of PIP coverage as well as liability limits that are higher than those required by law. This is especially true of property damage coverage, as $10,000 is a low limit given the cost of repairs to today's high-tech cars.
Our Process
The first criterion for our top picks in D.C. car insurance is that the company have a solid reputation. We checked out all of our picks with trusted consumer survey and rating sources including J.D. Power, as well as checking on each company's complaint volume and the content of those complaints. The best car insurance for D.C. is offered by companies that are known for great customer service, and especially for handling claims fairly, quickly, and smoothly.
As the cost of car insurance in the District of Columbia is high overall, we also looked for companies that are giving drivers the best rates. That does not always mean the least expensive – we always look for a good value versus just a low price. Value means a good policy offering a lot of coverage and a lot of options all at a good rate, and from a company that meets our reputation standards, too.
To make our list an insurance company has to offer insurance to all residents of D.C., without any specific eligibility requirements. This does mean that USAA, which is consistently one of the top rated insurers in the country, is not in our top picks due to the fact that they only offer coverage to military members and their families. We do highly recommend them to those that qualify, but we chose only insurance companies that write policies for the general public for our list in order to make it useful to the majority of people.
Our Top Picks
These insurance companies all offer D.C. drivers a good value for their insurance dollar, with competitive rates and great service.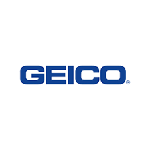 Geico is well-known for being a lower-cost car insurance company, promising savings that they generally live up to. Their low rates are thanks to a direct buy system and have earned them the number two spot nationwide – and a top spot in D.C., where they are one of the best-priced car insurance choices.
Geico also comes out on top for customer service – the other important part of the puzzle that has made them so popular. J.D. Power's regional survey of customer satisfaction ranks Geico in the top three for D.C., which means a solid reputation at a great price.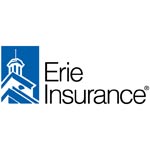 For reputation, Erie is hard to beat. They ranked number one in the region in J.D. Power's 2018 survey, and also earned a top three spot nationwide for claims satisfaction, putting them ahead of all of the biggest names in insurance.
Erie's rates are not the least expensive in D.C., but they are very competitive when compared to other insurance companies, and their excellent reputation puts them at the front of the pack for the total package.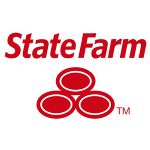 With solid ratings from J.D. Power for claims satisfaction, State Farm has a good reputation and the trust of millions – they are the number one car insurance company in the country. They are just behind Geico in terms of market share in D.C., which makes them a popular pick.
State Farm often has some of the better rates around and offers them along with the personal service of an agent and the backing of a huge, financially stable company. Their rates for D.C. drivers are among the lowest, and they offer a lot of discounts as well. They are a top pick for those looking to bundle auto and home insurance in one place.
Your one-stop online insurance guide. Get free quotes now!
Secured with SHA-256 Encryption
Shopping for Car Insurance in the District of Columbia
In a place where insurance rates are high, shopping for a good deal can be a challenge. The first step is to make sure you know how much coverage you really need. It is always highly recommended that you choose limits well above the legal minimum, and some insurance companies actually have a better rate for more coverage. It is well worth a little extra each month to make sure you are properly covered in the event of an accident.
Armed with your complete list of coverage limits, deductibles, and options you want to add to the policy, you can make sure that all of the quotes you obtain are a fair comparison in terms of coverage for the price.
Get as many quotes as you can – it is a good idea to enlist the help of a local independent agent that can gather rates from local companies for you to compare. While our top picks are all big-name insurers, sometimes smaller companies can offer surprisingly good value. Just be sure you have taken the time to check on a company's reputation before being drawn in by a low rate.
When car insurance is expensive like it is in D.C., it is always a good idea to go for that auto/home bundling discount, which can save you a lot of money. Get quotes for your home along with your auto insurance to compare the overall price.
The Bottom Line
D.C. car insurance is pricey but shopping around can save you a lot of money, so take the time to price things out and compare. Check how each company stacks up for customer service before you buy, so you know that good price is backed by a good company, and make sure you're taking advantage of all the discounts you can to get a better deal.

Are you looking for free insurance quotes?
Your one-stop online insurance guide. Get free quotes now!
Secured with SHA-256 Encryption