Best New York Auto Insurance
The best New York auto insurance companies are GEICO and New York Mutual. Despite living expenses being so high in New York, auto insurance rates fall right around the national average at $181/mo. New York Drivers are also required to carry uninsured/underinsured motorist coverage.
Are you looking for free insurance quotes?
Secured with SHA-256 Encryption
UPDATED: Jul 31, 2020
It's all about you. We want to help you make the right coverage choices.
Advertiser Disclosure: We strive to help you make confident insurance decisions. Comparison shopping should be easy. We are not affiliated with any one insurance provider and cannot guarantee quotes from any single provider.
Our insurance industry partnerships don't influence our content. Our opinions are our own. To compare quotes from many different insurance companies please enter your ZIP code on this page to use the free quote tool. The more quotes you compare, the more chances to save.
Editorial Guidelines: We are a free online resource for anyone interested in learning more about insurance. Our goal is to be an objective, third-party resource for everything insurance related. We update our site regularly, and all content is reviewed by insurance experts.

Although just about everything about living in New York is expensive, auto insurance rates actually fall right around the national average. Of course, that can differ depending on where you live – New York City rates are higher than upstate areas.
New York residents have plenty of options to choose from when it comes to car insurance, and shopping around can make a big difference to their rates.
The Basics of Auto Insurance in New York
New York has some of the highest requirements for car insurance of any state. All New York drivers must carry $25,000 per person and $50,000 per incident in bodily injury liability, as well as $25,000 in property damage liability.
In addition to these common requirements, $50,000 in no-fault personal injury protection is also required. This is to provide medical coverage to those injured in a crash, regardless of who is at fault.
Finally, New York drivers must carry uninsured/underinsured motorist bodily injury coverage of $25,000 per person and $50,000 per incident. Insurance companies must provide limits for these coverages that match the selected bodily injury limits, up to $250,000 per person and $500,000 per incident.
There is no other coverage is required by law, although drivers can choose from a variety of options to add to their policy. Comprehensive coverage and collision coverage may be required by the lender when the vehicle is financed, but they are otherwise considered to be optional.

Are you looking for free insurance quotes?
Your one-stop online insurance guide. Get free quotes now!
Secured with SHA-256 Encryption
Are you looking for free insurance quotes?
Your one-stop online insurance guide. Get free quotes now!
Secured with SHA-256 Encryption
Specifics of New York Auto Insurance
Like every state, New York car insurance rates vary widely. While the state average ranks just above the national average, that amount is much higher in some parts of the state, particularly New York City. In New York City, rates are nearly double the overall state average.
That means that there is an additional challenge in shopping for car insurance based on where you live. It is easier for a resident of upstate New York to get a low rate on car insurance than for a resident of the big city.
Outside of these differences, however, (and the relatively stringent requirements for state legal minimums) there is nothing in particular that makes New York stand out in terms of car insurance.
Our Process
As always, our first step in approaching the selection of best car insurance companies was to look at the companies with the best value. This means that we looked for great rates, but those rates had to be backed by a great company. Excellent customer service and solid claims handling are musts to make a car insurance policy a good value. We used both our own research as well as recognized rating systems to make this determination.
Since rates are in some cases more than double the state average for New York City, we made an effort to include options that would offer affordable rates to city dwellers, while still selecting the best overall picks for the entire state.
All of the companies we chose can provide excellent coverage to any New Yorker but depending on your needs one may be a better choice than another.
Our Top Picks
These three companies provide the best combination of price and service for New York drivers, with options for New York City drivers and more rural drivers as well.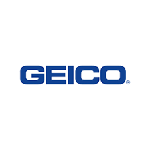 GEICO always ranks well for price, and as the second largest company in the nation, they are a popular choice for car insurance. When it comes to New York, they consistently offer some of the best rates regardless of what your situation is or where you live.
GEICO is a direct buy company without a middleman, perfect for busy on-the-go New Yorkers. The mobile app provides policy information and access wherever you are, so they are great for those who want a modern approach to car insurance.

Ranked at number one for New York state by J.D. Power, this homegrown company serves only New Yorkers and does it very well. Award-winning customer service and claims handling add to affordable rates to make them a top pick.
New York Central Mutual is a particularly good pick for drivers outside New York City, with a wide array of car insurance options available through independent agents. They serve customers all over the state, though, and even provide good rates to drivers with poor credit and to younger drivers.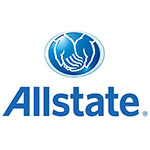 With good prices across the board and the backing of one of the biggest insurance companies in the nation, Allstate is a solid choice regardless of where you live in New York. Allstate is also known for having more available discounts than just about any other company out there, which is the best way to mitigate those high rates in the city.
Allstate also ranked right at the top in J.D. Power's survey of New York insurance companies, with high ratings for customer service and claims handling too.
Are you looking for free insurance quotes?
Your one-stop online insurance guide. Get free quotes now!
Secured with SHA-256 Encryption
Shopping for Car Insurance in New York
New York does have some of the better legal minimums for car insurance compared to other states, but that does not mean they are adequate. Higher liability limits are always a good idea, as the costs involved in a serious accident will outstrip basic limits very quickly, particularly if there are serious injuries.
When shopping for car insurance in New York, make sure you know what you are looking for in terms of coverage. Present those limits and options to each insurance company so that you can make certain the rates you're getting are a fair comparison and based on the same coverage.
It is especially vital for those in New York City to look for ways to reduce rates – such as discounts – so when shopping around for car insurance it is a good idea to shop your home as well. The bundling discount can make a huge difference and save you a lot of money across the board on your insurance.
The Bottom Line
Rates in New York vary widely, with extremely high rates in New York City and much more reasonable rates elsewhere. Regardless of where you live, however, knowing what coverage you want and shopping around to compare options are the best way to get a great value on your car insurance.

Are you looking for free insurance quotes?
Your one-stop online insurance guide. Get free quotes now!
Secured with SHA-256 Encryption