Best Auto Insurance for Georgia
The three best auto insurance companies in Georgia are GEICO, State Farm, and GA Farm Bureau because of their high ratings with J.D. Powers. Any of our top picks will give you a good deal on car insurance, but rates can vary so it is worth shopping around.
Are you looking for free insurance quotes?
Secured with SHA-256 Encryption
UPDATED: Jul 22, 2020
It's all about you. We want to help you make the right coverage choices.
Advertiser Disclosure: We strive to help you make confident insurance decisions. Comparison shopping should be easy. We are not affiliated with any one insurance provider and cannot guarantee quotes from any single provider.
Our insurance industry partnerships don't influence our content. Our opinions are our own. To compare quotes from many different insurance companies please enter your ZIP code on this page to use the free quote tool. The more quotes you compare, the more chances to save.
Editorial Guidelines: We are a free online resource for anyone interested in learning more about insurance. Our goal is to be an objective, third-party resource for everything insurance related. We update our site regularly, and all content is reviewed by insurance experts.
With car insurance rates in Georgia falling well above the national average, shopping around is important in getting a better rate. Fortunately, Georgia drivers have a lot of insurance companies to choose from, but rates can vary widely – so it can take some time to find the best coverage at the best price.
The Basics of Auto Insurance in Georgia
Georgia's car insurance laws require all drivers to carry liability insurance in order to ensure financial responsibility in the event of a collision. The legal minimum required to be on the road in the state is $25,000 per person and $50,000 per incident for bodily injury. Additionally, $25,000 in property damage coverage is also required.
While these are not the highest required limits of any state, they are also not the lowest. Either way, the legal minimum is rarely adequate in the event of even a moderately serious accident. Many drivers choose to carry higher limits to ensure they are protected, and experts strongly recommend it.
Georgia has no additional requirement for car insurance, but all of the usual options are available to drivers. That includes uninsured/underinsured motorist coverage, which is not required but is highly recommended by the state's Department of Insurance.
If you have a loan on your vehicle, your lender will require you to carry full coverage – which means adding comprehensive coverage and collision coverage to your policy. Otherwise, these coverages are optional.

Are you looking for free insurance quotes?
Your one-stop online insurance guide. Get free quotes now!
Secured with SHA-256 Encryption
Are you looking for free insurance quotes?
Your one-stop online insurance guide. Get free quotes now!
Secured with SHA-256 Encryption
Specifics of Georgia Auto Insurance
There are no state-specific car insurance laws to note aside from the requirement for liability coverage. As a fault state, Georgia law allows those involved in an accident to sue a driver who is found to be at fault for an accident resulting in injuries or death.
This law makes it even more vital that drivers carry higher liability limits; without that coverage, a lawsuit can result in major financial difficulty.
Like all states, Georgia's rates vary depending on where you live, with rates in major cities generally higher than out in the rural areas.
Our Process
Georgia ranked at number 12 in the nation for annual car insurance rates in 2017, coming in more than $100 higher than the national average. Because drivers are facing higher rates, to begin with, shopping for the companies that offer lower rates was our first priority in picking the best car insurance companies for Georgia.
Low rates are only a part of the package, however, as an inexpensive policy that does not provide good claims service isn't worth the savings. All of our top picks rank highly for customer service, with good ratings in claims satisfaction. The combination of a low rate and good service is the complete package when it comes to real value for your insurance dollar.
We selected car insurance companies that are open to the public, meaning anyone living in Georgia can qualify for coverage; there are some membership-based companies with eligibility requirements, such as USAA, that have great rates and coverage but only for those that are current or previous military members. This list only includes those with no eligibility requirements. Additionally, all of the companies we picked cover drivers in all parts of the state.
Our Top Picks
All three of our top picks offer a good combination of coverage, low rates, and great customer service across Georgia.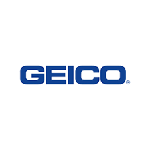 It is not a surprise that GEICO, the low-rate leader across the nation, is also a top pick in the state of Georgia. They dependably come in with some of the best rates for just about any driver, including young drivers and those with a less than perfect driving record.
GEICO also offers great service, with an easy to use mobile app and a simple direct buy process that works for modern lifestyles. They rank highly for customer service both nationally and in Georgia, making them a solid pick at a great price.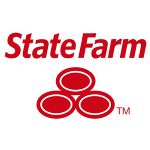 The number one car insurance company across the country, State Farm may surprise Georgia drivers with their reasonable rates. They are a great pick for those that need to insure more than just cars, as the multi-policy discount here is substantial and makes a good dent in car insurance rates. They also often have surprisingly good rates even for drivers with an accident or ticket.
State Farm also provides the personal service of an agent and a great track record for paying claims. That is a winning combination for Georgia drivers.

Farm Bureau does require membership to get a policy, but since there are no eligibility requirements and anyone can join, they make our list. That is a good thing since they also have some of the best rates for Georgia drivers.
Farm Bureau consistently ranks highly for customer service and claims handling, and with each state branch of the company providing state-specific coverage options that make them feel local, but with the financial backing of a larger company.
Are you looking for free insurance quotes?
Your one-stop online insurance guide. Get free quotes now!
Secured with SHA-256 Encryption
Shopping for Car Insurance in Georgia
Shopping for car insurance in a state where the average rate falls about $100 above the national average cost can be a challenge. When rates are high, drivers are more tempted to purchase basic, bare-bones policies that only meet the legal requirements, but that can be a poor financial decision in the long run.
The best way to shop for car insurance in Georgia is to decide ahead of time what coverage you want on your policy, and then make sure that all of the quotes you obtain meet those requirements. Companies will sometimes try to provide a quote with lower limits or higher deductibles in order to make their rate seem more attractive, so it's important to be vigilant and check what's actually being quoted. A very low rate is often at the cost of coverage.
With high rates, multi-policy discounts are more important than usual, so shop your home insurance around along with your car. That discount can make a big difference in the overall cost of your insurance, with some companies discounting up to 25% overall.
The Bottom Line
Car insurance is expensive in Georgia, so it takes a little more time and effort to find the best rate. While any of our top picks will give you a good deal on car insurance, rates vary so much that it is worth checking out a large number of options; just make sure you're getting the right coverage on every quote.

Are you looking for free insurance quotes?
Your one-stop online insurance guide. Get free quotes now!
Secured with SHA-256 Encryption