Best Auto Insurance for Alaska
The best Alaska car insurance companies are State Farm, Progressive, and Liberty Mutual based on rates, coverage, and reputation. Average Alaska car insurance rates are $94.33/mo and Alaska car insurance requirements are 50/100/25 for bodily injury and property damage.
Are you looking for free insurance quotes?
Secured with SHA-256 Encryption
UPDATED: Jul 22, 2020
It's all about you. We want to help you make the right coverage choices.
Advertiser Disclosure: We strive to help you make confident insurance decisions. Comparison shopping should be easy. We are not affiliated with any one insurance provider and cannot guarantee quotes from any single provider.
Our insurance industry partnerships don't influence our content. Our opinions are our own. To compare quotes from many different insurance companies please enter your ZIP code on this page to use the free quote tool. The more quotes you compare, the more chances to save.
Editorial Guidelines: We are a free online resource for anyone interested in learning more about insurance. Our goal is to be an objective, third-party resource for everything insurance related. We update our site regularly, and all content is reviewed by insurance experts.

Alaska drivers pay auto insurance rates that are below the national average, ranking at number 38 for 2017 with an average rate of $1,132 a year. While averages can be helpful, individual drivers pay rates that can vary vastly from one another – and from the state average. Finding the best car insurance in Alaska takes a little time and research – but these top picks are a good place to start.
The Basics of Auto Insurance in Alaska
Alaska has the highest level of mandated car insurance for bodily injury liability in the nation, matched only by Maine. All drivers are required to carry at least $50,000 per person and $100,000 per incident to cover the cost of injuries or death in a car accident where they are found to be at fault.
Also required is $25,000 of property damage liability coverage; several states do require this level of coverage, but it still puts Alaska among the highest.
In spite of these high minimum limits, Alaska still has lower car insurance rates than the national average. Unlike other states, Alaska has certain areas that are exempt from the law. In these areas registration of vehicles is not required, and thus insurance is not required – any driver with six or more points on their license, however, must carry insurance even in an exempt area, and all drivers remain financially responsible if they are at fault in an accident.
While the law requires only liability coverage, anyone with a loan or lease on their vehicle should verify what coverage is required by the financing agreement. In most cases, that requirement will include both comprehensive coverage and collision coverage, but there may be other requirements as well.

Are you looking for free insurance quotes?
Your one-stop online insurance guide. Get free quotes now!
Secured with SHA-256 Encryption
Your one-stop online insurance guide. Get free quotes now!
Secured with SHA-256 Encryption
Specifics of Alaska Auto Insurance
As mentioned above, all drivers in Alaska are legally responsible for an accident in which they are found to be at fault. This means that even if you live in an area exempt from the car insurance laws, you can still find yourself required to pay for injuries and damages resulting from your actions on the road.
Alaska is a fault state, and at-fault drivers can be taken to court and sued after an accident. If you have insurance, your insurance company will pay out up to the limits of your policy, and you will be responsible for any excess. If you do not have insurance, you will be responsible for the entire cost of injuries and property damage.
Not carrying insurance, even if you are not required to do so by law, is a major financial risk.
Our Process
The number one qualification for any insurance company to make a list of the best in the state is that they must have a reputation for taking good care of their customers. We checked consumer reports from companies like J.D. Power as well as looking into the complaint volume and content of reviews left by customers on various online forums to make sure that every company on our list meets our standards for customer service. This includes ranking highly for claims satisfaction since a claim is the most important measure of any insurer.
Rates are always a big part of the search for car insurance, and while you want the best coverage you can get from the best company, you also want to make sure you are not overpaying for it. All of the companies that made our list have competitive rates in Alaska. Combined with their excellent ratings, that makes them the best value for your dollar.
We looked for companies that offer car insurance to all Alaskans, regardless of where they live. Our top picks can provide coverage whether you are in Anchorage or a more remote location. They also have no eligibility requirements, which means their products are accessible to the largest portion of the population. We always recommend USAA to military members that qualify but do not include it in the list due to the limitations on who can get coverage.
Our Top Picks
These are the three companies in Alaska that stand out from the rest in terms of service and price.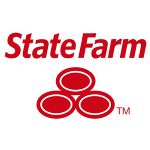 State Farm is the biggest name in car insurance, and they hold the largest portion of the market share nationwide. They rank highly in the region for overall customer service with J.D. Power and generally perform well in terms of customer ratings and reviews.
They are also one of the best-priced choices for car insurance in Alaska, and they offer a solid list of discounts to help make rates even better. State Farm is a great choice for anyone looking to bundle auto and home insurance, but their standalone auto rates are still competitive.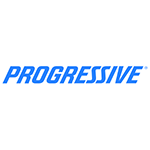 Also ranking highly in the J.D. Power regional survey is Progressive, which has grown its reputation for customer care over the years to earn the number three spot in the country for car insurance market share.
Progressive is a great choice for those who prefer a direct buy, online experience, and offers some of the best rates in the state as well. They are competitive across all types of drivers and in multiple areas of the state as well.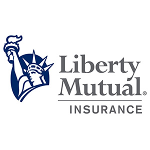 With a solid five points for claims satisfaction in J.D. Power's regional survey and a good score overall, Liberty Mutual has a good reputation for taking care of customers. Although they are not always the least expensive insurance company around, they actually come in with very competitive rates in Alaska.
Liberty Mutual also has a great list of discounts, including the auto/home discount that makes them a popular choice for those looking to bundle their coverage.
Your one-stop online insurance guide. Get free quotes now!
Secured with SHA-256 Encryption
Shopping for Car Insurance in Alaska
Big companies generally have all of the best rates for Alaska drivers, but that does not mean that a smaller insurance company might not be competitive. Since smaller companies often fly under the radar in both consumer reports and in quote comparisons, they can be easily missed. It is well worth checking in with a local agent to get a few quotes from small insurance companies to compare with the big guns.
Before you get quotes from anyone, however, it's important to decide what kind of coverage you really need. Alaska is unusual in that its state minimums actually offer pretty good coverage, but every driver should consider carrying higher limits. A serious accident can quickly deplete even those higher legal minimums; an accident involving a high-value vehicle will easily pass the property damage minimum. Consider what kind of assets you have to protect and insure yourself accordingly.
Whether you are quoting online, over the phone, or with an agent, make sure that every quote offers the same limits, deductibles, and coverage options. If you do not specifically state what you want in terms of coverage, insurance representatives will usually provide a quote with their standard levels. That makes comparing quotes difficult.
The Bottom Line
Alaska drivers have some great choices for affordable coverage; major players in the car insurance industry with long, stable reputations are all among the best choices. Shopping around with as many companies as possible, however, is always a good idea, since every driver and situation is a little different.

Are you looking for free insurance quotes?
Your one-stop online insurance guide. Get free quotes now!
Secured with SHA-256 Encryption